Neither Jeff Bezos nor Richard Branson Are Astronauts, Despite Traveling to Space
New FAA guidelines have squashed their claims.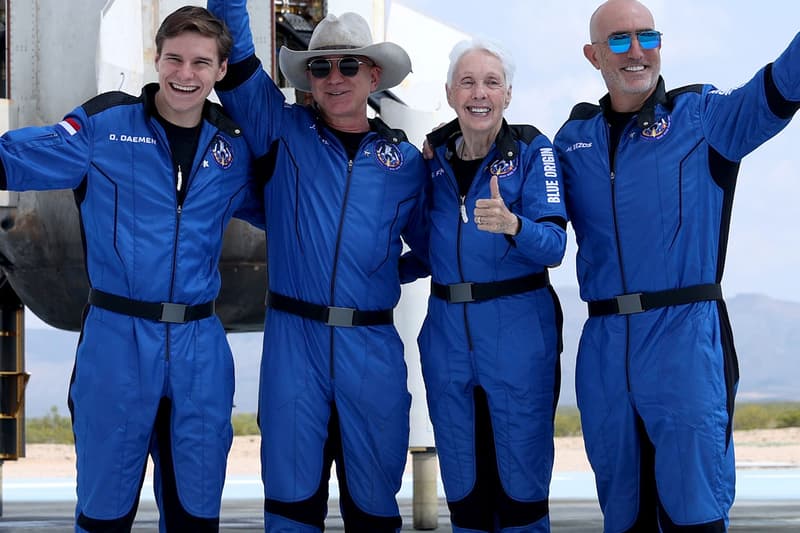 Jeff Bezos recently became the second billionaire to voyage to the edge of space aboard Blue Origin's New Shepard rocket. Although Bezos' company has previously claimed that Bezos and everyone aboard are astronauts, this may not actually be the case, according to the Federal Aviation Administration (FAA)'s official guidelines.
Earlier this month, Blue Origin slighted Richard Branson's spaceflight company Virgin Galactic by implying in a tweet that their passengers are not really astronauts because of Virgin Galactic's flight plan.
From the beginning, New Shepard was designed to fly above the Kármán line so none of our astronauts have an asterisk next to their name. For 96% of the world's population, space begins 100 km up at the internationally recognized Kármán line. pic.twitter.com/QRoufBIrUJ

— Blue Origin (@blueorigin) July 9, 2021
The Kármán line is the commonly defined, imaginary boundary between Earth and space located 100 kilometers (62 miles) above mean sea level, and Virgin Galactic's Unity 22 traveled just below it on July 11. Blue Origin suggested in the tweet that the passengers aboard their July 20 spaceflight would be considered "astronauts" who do not need "an asterisk" next to their names.
But according to the new guidelines published by the FAA on July 20, neither Bezos nor Branson would be classified as astronauts. The updated regulations pertain to the FAA's Commercial Space Astronaut Wings Program, which is the criteria used for those commanding, piloting or working on privately funded spacecraft.
Although Bezos and his crew did fly above 50 miles above the Earth's surface, thereby fulfilling one of the program's main requirements, they did not meet the next mark of "demonstrated activities during flight that were essential to public safety, or contributed to human space flight safety."
Blue Origin's maiden voyage was completely autonomous, meaning there was no active piloting by any onboard crew member, nor were there any "essential" active duties performed during the flight. Additionally, the other members that joined Bezos technically don't qualify as spacecraft crew since they are not employees or contractors that were involved in the spacecraft's launch.
In short, no one aboard either commercial spaceflight has yet received the winged United States Astronaut Badge, according to FAA standards, though the crew could bypass the FAA and get their astronaut wings from either NASA or the military if they wanted to try another route.
If you haven't seen it yet, check out Blue Origin's launch into space.