Louis Vuitton Terminates Contract With Kris Wu Following Predatory Behavior Allegations
One of the biggest names in China's entertainment industry.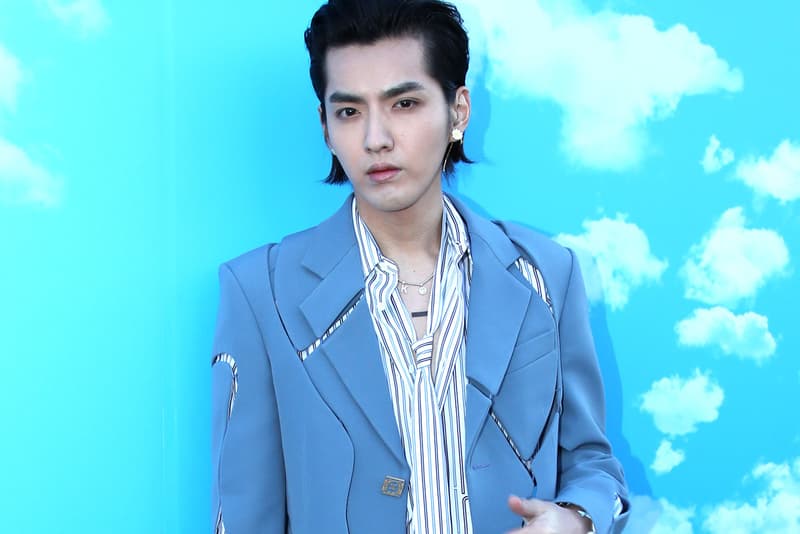 Louis Vuitton announced on Weibo that it will no longer work with brand ambassador Kris Wu, following accusations of predatory behavior made by the former K-pop star's supposed girlfriend, Du Meizhu, on July 8, according to Business of Fashion.
An official police report, published on Weibo on July 22, shed new light on the ongoing investigation, confirming that Wu's team invited Meizhu to Wu's home on December 5 on the pretext of an interview for a part in a music video. More than 10 individuals were playing drinking games at his residency that evening, and Wu and Meizhu later engaged in sexual relations that night.
Wu sent 32,000 yuan (equivalent to $4,950 USD) to Meizhu for shopping purposes on December 8 and the two remained in contact until April 2021, according to the statement via WWD. The police are still investigating accusations of Wu's alleged sexual abuse.
The police report contradicted Wu's initial statement denying Meizhu's allegations on Weibo, and Louis Vuitton officially terminated its contract with the singer soon after its release.
Prior to the report, Meizhu shared alleged conversations between Wu and underage girls on Weibo, accusing the artist of predatory behavior. Wu and his team denied the accusations and claimed that they would be filing a defamation lawsuit in response.
Meizhu was then offered a cash settlement from Wu's team, which was disclosed in a follow-up post that included chat history and a copy of a contract. Additionally, Meizhu received two bank transfers that totaled ¥500,000 RMB (approximately $77,172 USD) from Wu Stacy Yu and Wu Yi Fan, presumed to be Wu's mother.
Meizhu then spoke with the press, disclosing that she returned the money and is preparing to to take further action as more than 30 women have contacted her with similar experiences with Wu.
In a Weibo post that has over 5.89 million likes and 300,000 comments, Meizhu wrote, "Mr. Wu, I give you twenty-four hours to prepare for a press conference, to the entire network of the whole society to announce the withdrawal of the Chinese entertainment industry…Issue handwritten apology letters to all the victims and post them on your Weibo account for 72 hours. After that, leave China immediately. You don't deserve to be in this land."
Wu's endorsement deals were immediately cut off with brands including Porsche and Bulgari following the initial allegations, and Lancôme and Kiehl's removed all ties to the performer from their social media accounts.
Stay tuned for more details.
In case you missed it, Justin Bieber is the new face of Balenciaga.