Brands Drop Kris Wu After Alleged Predatory Behavior Surfaces
Seen as one of the most valuable faces in China.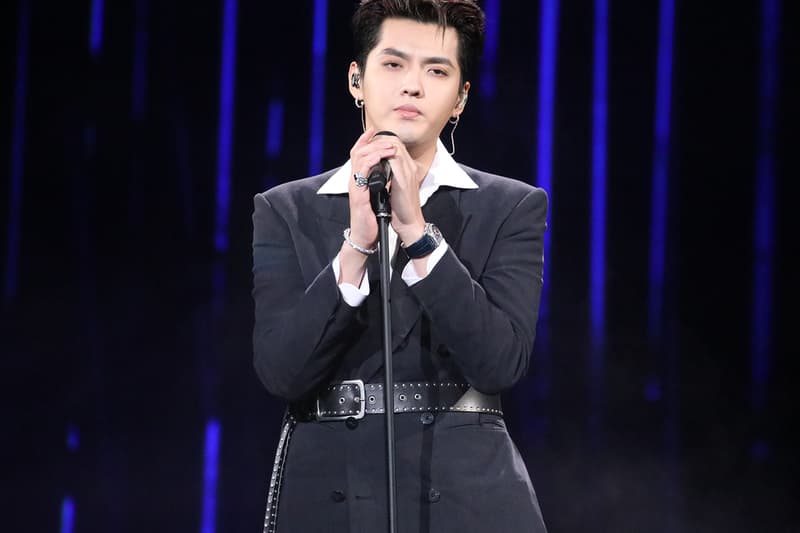 Seen as one of the most valuable faces in China, Chinese Canadian artist Kris Wu is now embroiled in a serious scandal as claims regarding his personal life have surfaced.
The former member of South Korean K-pop group EXO's supposed girlfriend, 19-year-old college student, Du Meizhu, revealed instances of infidelity and predatory behavior on Chinese social media earlier this month. Du shared alleged conversations between Wu and underaged girls on Weibo, where the artist lured them into playing drinking games under the guise of recruiting artists and casting leads for music videos. Du also noted her struggles with mental health that have come with suicidal thoughts due to Wu's infidelity and cyberbullying from his fans.
In response, Kris Wu and his team denied the accusations and claimed that they would be filing a defamation lawsuit against Du Meizhu. Though Du never received a court summons and was approached by Wu's team with a cash settlement, highlighted in a follow-up post showing negotiations through chat history and a copy of a contract. Du also received two bank transfers totaling ¥500,000 RMB (approximately $77,172 USD) from Wu Stacy Yu and Wu Yi Fan, believed to be Kris Wu's mother.
Du Meizhu spoke with the press recently noting that she returned the hush money and is prepared to face legal repercussions as over 30 women have reached out to her sharing similar experiences with Wu. In her latest Weibo post that has gained 5.89 million likes and close to 300,000 comments, Du said "Mr. Wu, I give you twenty-four hours to prepare for a press conference, to the entire network of the whole society to announce the withdrawal of the Chinese entertainment industry…Issue handwritten apology letters to all the victims and post them on your Weibo account for 72 hours. After that, leave China immediately. You don't deserve to be in this land."
Kris Wu who serves as the face of Louis Vuitton, Bulgari, Porsche, Lancôme, L'Oreal and more in China is now being dropped by several brands as the scandal continues. Shanghai-based beauty brand Kans has already announced that it has terminated its contract with Wu, while Porsche, Master Kong Ice Tea, Vatti and video game King of Glory hid all posts related to the artist, but Weibo has made them public once again.
Stay tuned for more details as the story develops.
In case you missed it, Dogecoin co-creator recently said cryptocurrency is now "controlled by a powerful cartel of wealthy figures."