Bill Murray Reportedly Joins Cast of Wes Anderson's Next Film
Marking their 11th collaboration after 'The French Dispatch.'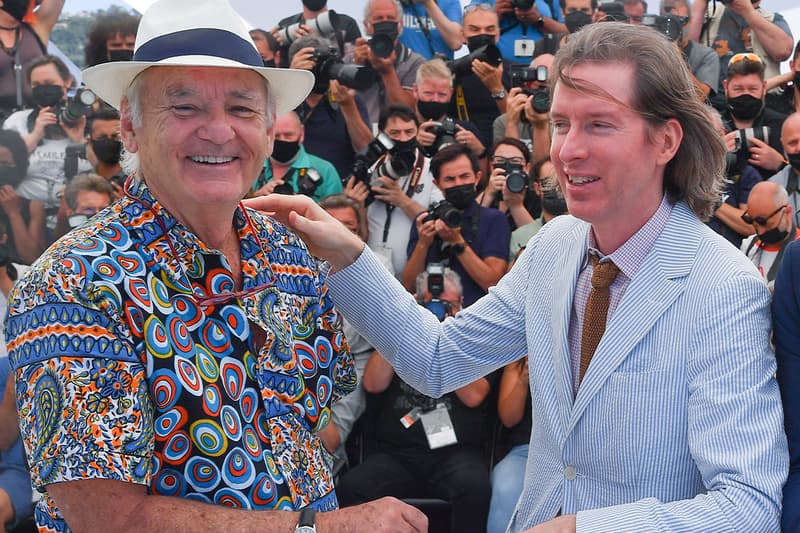 Bill Murray has reportedly joined the cast of Wes Anderson's 11th film.
The actor's role and the title of the forthcoming movie are yet to be announced, however sources have claimed that production will begin this August in Spain. Filming was supposedly moved to Spain from Rome, and reports have stated that sets of desert landscapes were spotted in the town of Chinchón, southeast of Madrid.
Tilda Swinton also previously confirmed her casting in the film and shared that while they are shooting on-location in Spain, "it's not about Spain." Anderson has not revealed any information about the movie either, adding that he's "not ready to share any details" about the project yet.
Murray and Swinton both appear in Anderson's latest film The French Dispatch, which received a nine-minute standing ovation at the 2021 Cannes Film Festival. The upcoming movie will mark Murray and Anderson's 11th collaboration spanning over two decades; the pair have worked on Rushmore, The Royal Tenenbaums, The Life Aquatic with Steve Zissou, The Darjeeling Limited, Fantastic Mr. Fox, Moonrise Kingdom, The Grand Budapest Hotel and Isle of Dogs.
Stay tuned for more info on Wes Anderson's next film.
In other entertainment news, Spike Lee addressed his premature announcement of the Palme d'Or winner at the 2021 Cannes Film Festival.