Spike Lee Addresses His Early Announcement of Palme d'Or Winner at Cannes 2021
"I'm like the guy at the end of the game who misses a free throw or a kick."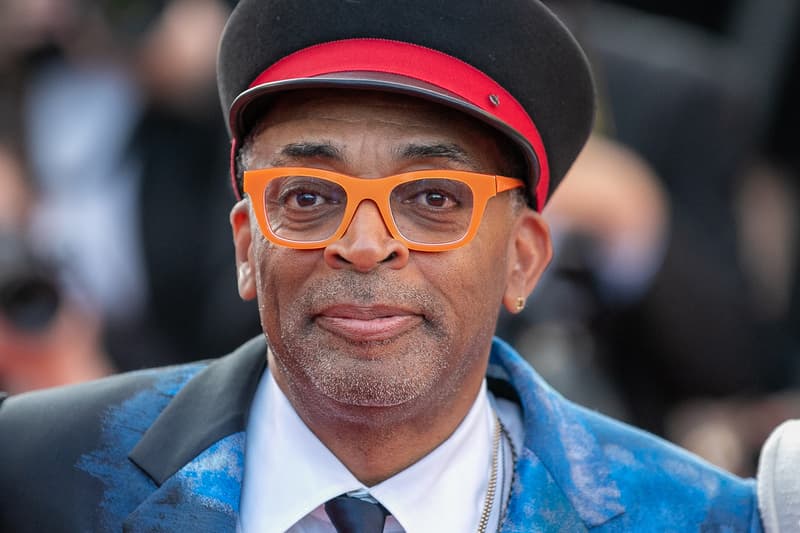 Spike Lee caused quite a commotion at the 2021 Cannes Film Festival when he accidentally prematurely announced the winner of the coveted Palme d'Or award, with the jury president stating that he "messed up, simple as that."
The filmmaker addressed the mishap during the post-event press conference, stating, "I'm a big sports fan. I'm like the guy at the end of the game who misses a free throw or a kick. No apologies. The people of 'Titane' said 'forget about it Spike', that means a lot to me." Fellow jury member and actress/producer Maggie Gyllenhaal also shared that the announcement "was like an injection of humanity into the middle of the ceremony."
"It's taxing but we're here because we love cinema. It's a great honor to be on the jury this year, especially after COVID-19," Lee added at the end of the conference. "This is historic – besides me f*cking up – this is historic."
Titane, this year's Palme d'Or winner, is helmed by Julia Ducournau and reportedly marks the first time in 28 years since a woman-directed film won the award.
Lee unintentionally revealed the winner at the beginning of the awards ceremony after host Toria Dillier asked him to reveal the "first prize" of the night. The filmmaker seemingly understood the question as "first place" rather than the chronological order of the awards ceremony, going on to announce Titane as the winner.
On a frôlé la catastrophe et une annonce un peu prématurée de la Palme d'or ? #Cannes2021 pic.twitter.com/8uBfYl2orI

— CANAL+ (@canalplus) July 17, 2021
Elsewhere in entertainment, Loki director Kate Herron will not be returning for the show's second season.