Watch Microbrands You Should Know About in 2021
There are more alternatives to the big brands than ever before.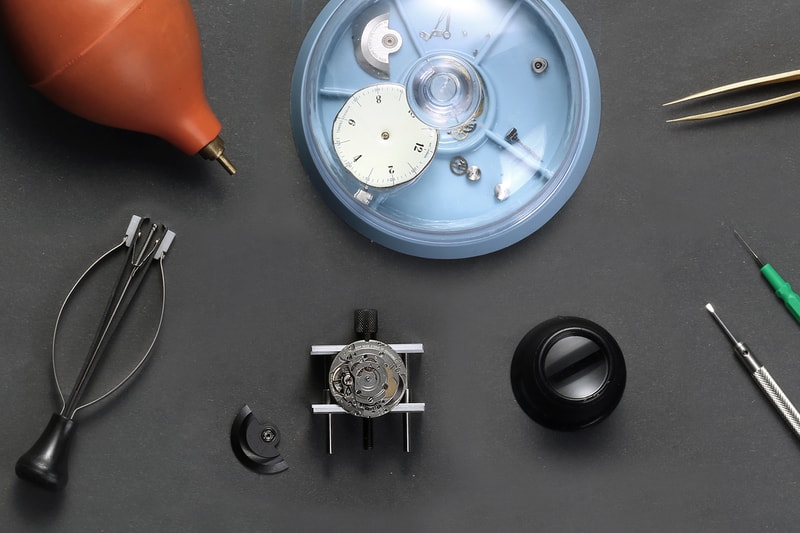 Microbrands have grown out of the huge watch boom of the past decade, a symptom of market repositioning that has seen many established brands desert the entry-level entirely, with most running scared from the value offered by the Apple Watch.
But Microbrands wouldn't exist without the even more obvious growth of Instagram, which has proved a much more cost-effective alternative to expensive marketing departments, enabling new brands to spread word of their concept directly to willing customers.
The term Microbrand doesn't necessarily mean micro output though, with some of these brands adopting the kind of low cost/high volume business model that has allowed for rapid growth. Instead, a Microbrand is probably best defined by its independent, entrepreneurial spirit, a bold creative stance and keen digital communication skills.
Here are HYPEBEAST's picks of some of the best Microbrands on the market.
anOrdain
Hailing from Glasgow in Scotland, anOrdain consists of a team of 10 designers and makers, who have taught themselves the skills necessary to craft some of the most eye-catching enamel watch dials to be found at any price point. Along the way the team has even developed the first fumé or gradient enamel dials, after noticing how their textured solid silver dial blanks distorted when fired, leading to thicker enamel around the edge than at the centre. Prices start at £1,200 GBP ($1,700 USD), for more information head over to anOrdain.
View this post on Instagram
Autodromo
The automotive obsession of founder and designer Bradley Price drives the style behind Autodromo which, from its base in Dobbs Ferry, New York, has been channeling vintage motorsport through its watches since 2012. The brand has most recently adopted a 1980's, neon-flecked aesthetic inspired by classic Group B Rallying. Prices start at $ 695 USD, for more information head over to Autodromo.
View this post on Instagram
Baltic
Baltic emerged as a Kickstarter campaign in 2017, tapping into the recent surge in popularity of vintage watches that has filtered down from auction house sales rooms to completely change contemporary tastes in almost every regard; from case diameters to dial designs. So far Baltic's repertoire has included sector dials, chronographs, vintage divers and GMTs and has picked up some high profile fans along the way. Prices start at $406 USD, for more information head over to Baltic.
View this post on Instagram
Bravur
Founded in Sweden in 2011, Bravur started out producing quartz pieces before introducing its first automatic model three years ago, which cemented the brand's signature of well-balanced Scandinavian design with a perfect sense of proportion. Bravur has most recently launched a trilogy of chronographs inspired by the world's most famous cycling races. Prices start from $995 USD, for more information head over to Bravur.
View this post on Instagram
Eone
While tactile watches, that allow the time to be read using touch rather than sight, are nothing new, Eone founder and MIT graduate Hyungsoo Kim developed an entirely new approach with magnetized ball bearings moving around minute and hour tracks. The Eone Bradley has been around for eight years now but the platform continues to demonstrate flexibility when it comes to finishes, textures and materials. Prices start $260 USD, for more information head over to Eone.
View this post on Instagram
Farer
British brand Farer launched in 2015, bringing with it a colorful reinterpretation of vintage watches that has struck a real chord with watch collectors. Farer offers one of the most comprehensive ranges of any Microbrand including GMTs, worldtimers, chronographs, even recreations of vintage SuperCompressor dive watches. Prices start at $625 USD, for more information head over to Farer.
View this post on Instagram
Fears
Fears was revived in 2016, by the great-great-great grandson of original founder, Edwin Fears. The British brand produced watches for 130 years from 1846, before going under in the Quartz Crisis. Fears now focuses on its Brunswick model, based on a 1924 cushion-shaped watch from its back catalogue, producing steel, gold-plated bronze and even platinum variants. Prices start at $3,362 USD, for more information head over to Fears.
View this post on Instagram
Halios
The original drop culture Microbrand watch, Halios was founded in 2009 in Canada and has been selling out limited edition dive watch runs in a matter of minutes ever since. Despite not coming from a design background, founder Jason Lim, has been out in front of every design trend of the past ten years hitting all the right notes with everything from blue watches, bronze cases and even baby blue dials long before Rolex decided to revive its own Stella dials. Prices start at $735 USD, for more information head over to Halios.
View this post on Instagram
MING
Co-founded by respected watch photographer and former creative director at Hasselblad, Ming Thein, Ming Watches announced itself in 2014 with a distinctive case shape and telltale flared lugs. Its pared back, yet sophisticated approach to dial design has used everything from traditional guilloché to multi-layered, tinted sapphire crystal arrangements. Ming's idiosyncratic style has carved out enough of a fan base that its limited edition drops tend to sell out within minutes. Prices for its last drop started at CHF 2,595 ($2,870 USD), for more information head over to Ming.
View this post on Instagram
UNDONE
UNDONE is not a brand in the sense that you might be able to identify the products it makes from some recurring theme or motif, but is more of a pop culture-infused horological smorgasbord. The Hong Kong-based team takes on everything from cartoon character licenses and collaborations with Staple Pigeon to modern homages and vintage recreations with an infectious enthusiasm and made-to-order production model. Prices start from £169 GBP ($238 USD), for more information head over to UNDONE.
View this post on Instagram
UNIMATIC
Launched in 2015 by two industrial designers from Milan, UNIMATIC set out to create a modern, distilled take on the classic sports watch silhouette with a touch of Italian style. So far the brand has created four distinct models and entered into collaborations with partners as diverse as outerwear specialist Norwegian Rain and SpongeBob SquarePants. Prices start from 518 EURO ($627 USD), for more information head over to UNIMATIC.
View this post on Instagram
Elsewhere in watches, Seiko takes on the Green Hill Run with Sonic the Hedgehog.