Is Rolex's New Colorful Oyster Perpetual a Future Classic?
We speak to four experts on the new candy-colored timepieces.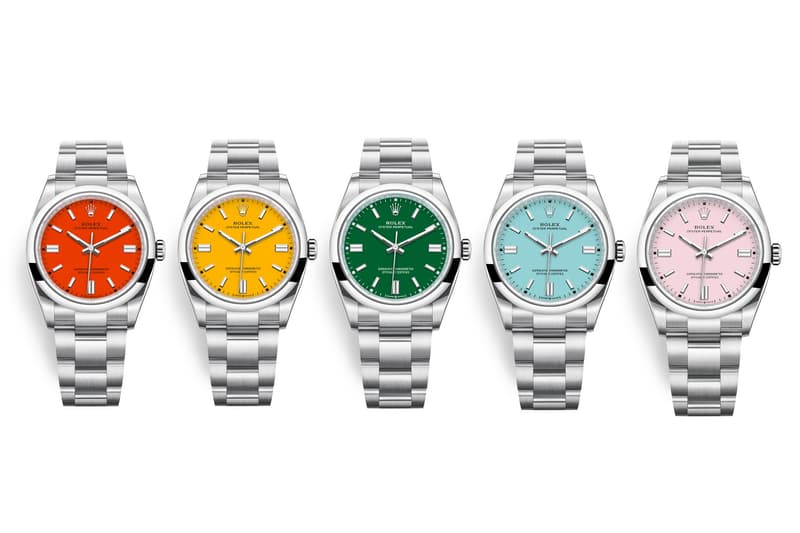 A strange thing happened to Rolex at the beginning of last month. For once, it wasn't a Submariner or GMT II in the spotlight — it was a batch of candy-colored Oyster Perpetuals that stole the show. The almost toy-like OP watches gave me a similar feeling I used to get when learning that a sneaker brand would be reissuing an old signature model but with a modern update. While I recognize footwear and watchmaking are worlds apart in terms of price, there are some parallels that can be drawn from Rolex introducing such diverse color options to its entry-level watch.
While the new 3230 movement is a step up in functionality, the focus is clearly on the dial. The new Oyster Perpetuals take cues from the more expensive vintage Stella dials, but with the absence of a fluted bezel, precious metals and date, the dial is where the similarities end. Another shocker was the discontinuation of the 39mm, a "Goldilocks" size for a watch as simple as the classic OP. This move does help define Rolex's 39mm Explorer (ref. 214270) but for many, the 39mm Oyster Perpetual was the go-to watch for those that are looking for something a little heftier than the traditional 36mm. So what's going on here? Is Rolex using a "retro"-style plan of attack in bringing back some old cult favorites to a new audience? Who exactly is this watch for?
Helping me answer the above are a few individuals I've come across in my watch collecting journey. We have Grey & Patina, a vintage Rolex hunter led by Curtis Chen; Paris-based watch customizer MAD Paris; Rolex expert Paul Altieri from Bob's Watches; and finally, the vivacious watch enthusiast Michael Blakey (also known as Producer Michael).
What did you think of Rolex's news rollout? Was this new online presentation what should have been adopted years ago?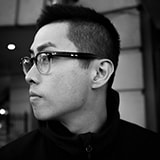 Curtis Chen (Grey & Patina)
The majority of consumers have been witnessing these releases via online mediums. I think this has forced all brands to rethink their emphasis and experience for the majority of their customers. Spending millions to create a physical launch only to be presented to a handful of people has always seemed wasteful to me.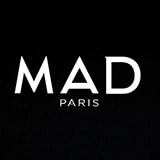 MAD Paris
Honestly, I don't really care about how they release it, I'm just focused on the product and my post-release process is quite simple: Do I like it? Yes or no. If yes, should I buy it? If yes, pray to be able to find it without a delay. I will let the marketing communication team from Rolex brainstorm on how to improve their releases.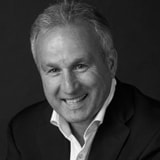 Paul Altieri (Bob's Watches)
Well, to be honest, I think I was expecting more of a show online. But, for Rolex, it almost doesn't matter what they do — their watches will always get plenty of attention. However, for many other brands, digital presentations make a lot of sense because they don't need to compete against Rolex for media coverage at massive trade shows like Baselworld.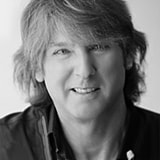 Michael Blakey (Producer Michael)
In these unique times what better way to announce something new to the world than through the power of the internet, which keeps us all connected. In my opinion, Rolex presented the new additions in a manner befitting the brand and also allowing everyone to experience the release simultaneously. Unfortunately, most people are unable to experience the excitement of Basel live, and the online reveal enabled all watch enthusiasts to smile together.
---
---
Do you like the new Oyster Perpetual? Why?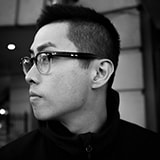 Grey & Patina
I have always loved the 36mm Stella dial day-date released long ago. This OP release was perhaps the most exciting thing Rolex released this year. Vibrant pastel colors that show Rolex's playful side… it's almost a bit Warholish.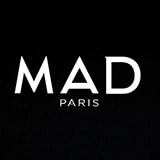 MAD Paris
I like the new colors, a lot, really cool, and refreshing compared to all those similar professional models. But unfortunately, they just took an old recipe and microwaved it (i.e. Stella dials). It's cool to dust off some old products and update them, but we see they're still not ready to go wild ha-ha.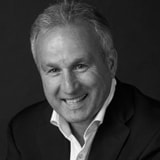 Bob's Watches
I actually do, I think it's a terrific launch. I'm a huge fan of vintage Stella dials, and these new fancy vivid colored dials are very reminiscent of those, but these new Oyster Perpetual watches are more affordable and packed with Rolex's latest and greatest technologies.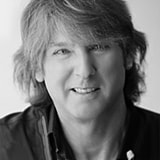 Producer Michael
I am a huge fan of the Rolex brand and it was actually a stainless-steel Submariner that got me into watch collecting. I was delighted to see Rolex offering something different and more risqué. Although the dial color options are unusual for Rolex, the new additions still maintain the beautiful characteristics and distinctive look we all know and love. That said, I'm still debating with myself over the elimination of the date bubble.
Who do you see buying this watch?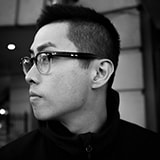 Grey & Patina
"What do you say about the guy that owns a blue Ferrari… It's not his first Ferrari." These OP's are going to go to the guy that wants to be seen as bucking the trend. It's certainly not the safe choice, and that is exactly why someone that marches to their own beat wants. It's likely the guy that doesn't own a Panerai in his collection.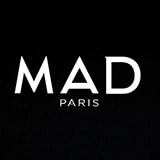 MAD Paris
Certainly a lot of people! Those who want a "fancy" watch for summer, those who can't afford a vintage Stella, those who love Stella but want something stronger and more durable (water-resistance, shock resistance…etc). It's for those who want a Rolex but can't afford to spend $8-$12,000 USD for a pro model. Those who don't have the connection to get a sub… and of course, the casual and professional pre-owned watch dealers.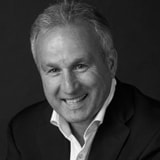 Bob's Watches
These fun new watches are going to appeal to both sexes. Fashionable men and women will both be drawn to these new colorful models. And best yet, they are very affordable! I can see these appealing most to the collectors/enthusiasts who already have several nice pieces and now want something a little different than the rest of what is in their collections.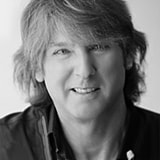 Producer Michael
I think there are a few different types of people who would buy this watch. A person considering either starting a watch collection and wanting something a little different, someone looking to obtain a timepiece renowned for high quality which could also become an heirloom, or even for that individual looking to have a bright statement piece on their wrist. Rolex has always been recognized as a symbol of success and gives the sense of achievement and goal accomplishment. With this new addition, it allows those with more of a vibrant taste to also jump onboard.
Dealing with so many Rolex watches over the years, does this change your perception of the brand, or was it on par with what you expected would be unveiled?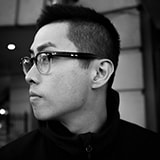 Grey & Patina
Slow, calculated movements are what people expect of Rolex. That's why pieces like the OP that was just released as well as pieces like the 116598 Leopard Daytona, Green Dial 116718LN GMT have a bit of a cult following. It's the out of left field modern piece's that slip through their tight calculated factories that I notice. My perception hasn't changed but small discreet changes is what the brand has been known for.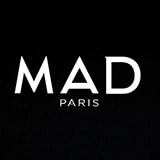 MAD Paris
We are unfortunately not surprised by the release … as mentioned the colored oysters are super cool but nothing but modern and accessible Stellas. The Submariners are super nice also, but once again nothing really new. We all know all the models are being refreshed because of the new movements. GMT, Subs, Oysters, Datejusts… Explorer II should come very soon and probably all the others step by step. The Explorer is about to have 50 years, let's see what's going to happen, but we bet it will be like this release: perfectly executed, but already seen before.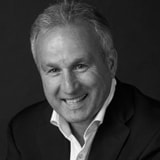 Bob's Watches
Total surprise. They nailed it. These new brightly colored dials certainly make sense in the context of Rolex's history and past offerings, but I definitely did not expect that they would be something that would be released this year – and especially not on the Oyster Perpetual collection.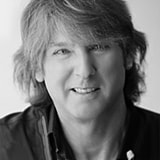 Producer Michael
The brand has always been a favorite of mine – that won't change. The reveal was a bit of both – the expected and unexpected, unexpected being the bright dial options, and the expected being the timeless recognizable design which I've always seen as the hallmark of the brand. I was pleased to see that the design kept the same flavor, concept and style. At the same time, I was excited to see the case size increase to 41mm.
If you had to choose one, why? (36mm, 41mm, color…etc.)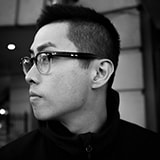 Grey & Patina
I am a vintage lover at heart, so 40mm will always be the sweet spot for me… but it's not so much 36, 41 etc… a watch should be balanced on an individual. It should glide effortlessly in and out of a sport coat, and tuck away nicely under a shirt cuff should you want to be more discreet. I could neve wear an AP offshore, but LeBron could certainly pull it off with ease. For those with slimmer wrists, the 36mm is more than plenty of watch to rock on a daily basis. Green 36mm OP is where I would put my money. Avoid the waitlist for the sub… do you really want to be the last guy in the office to be offered one?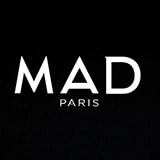 MAD Paris
I'd say 36mm is a bit small for my wrist. I tried the 41mm, which is great, but a bit big. Between 36mm and 41mm, I'd still go for 41mm. I would have preferred a 39mm or 40mm, especially with the fancy and flashy dial, the watch doesn't need to be too big.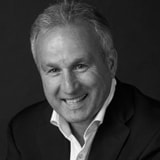 Bob's Watches
There's a lot of great options, but I think I'd take the 36mm version with the (Hermès-inspired) yellow dial. I love the vintage Rolex President in white gold with the yellow dial, and the 36mm model kind of reminds me of that – except without any of the worries of potentially damaging an expensive and highly collectible vintage watch.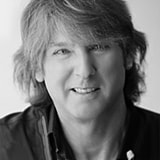 Producer Michael
Those that are familiar with my YouTube channel know I like to wear bright colors. On many of my watch videos, people often comment on my eclectic taste in both clothing and timepieces (my Rolex Daytona Leopard for example). Since I enjoy larger watches, I would definitely choose the 41mm and as far as color, it would be bright red or yellow for sure.
---
---
It felt like Rolex was deliberately tapping into a market outside of watch enthusiasts using something like a reissue "retro" design you see in the footwear industry — offering something that will resonate well with the Instagram generation.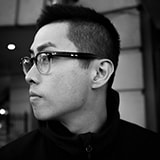 Grey & Patina
I don't think Rolex ever wants to be an entry point for the young watch collector… much like how Porsche is not an entry point for young car enthusiasts, rather an aspiration.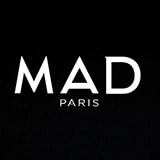 MAD Paris
It's good to reach the new generations when it comes to horology and collecting . But I feel Rolex is just reaching speculators and feeding the shady allotments rules that you have in every boutiques…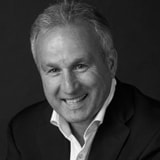 Bob's Watches
In my opinion, the more people that can find this hobby and enjoy it, the better it is for all of us who love watches. Rolex typically adheres to rather traditional designs, and these brightly colored Oyster Perpetual watches open up the brand to an entirely different type of buyer – one that would have previously overlooked classic luxury watches in favor of something more colorful and less traditional.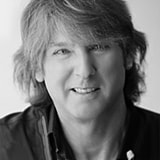 Producer Michael
I think social media is responsible for the current worldwide infatuation with watches. It seems that both dealers and influencers have triggered new interest and demand for statement timepieces. This new line from Rolex will likely reach an audience that they have never had before and will open the door to introduce new novelties in the future. Rolls-Royce did a similar thing when they introduced the sporty Black Badge version of their iconic luxury vehicles. It opened the brand up to a new world of customers, including young, trendy as well as professional buyers who wouldn't ordinarily consider buying anything that was regarded as stuffy. I actually bought one myself in the wildest color you can imagine, bright pearlescent blue. No doubt this was a very calculated yet bold move from Rolls-Royce to introduce many bright new color options. I believe this is exactly what Rolex has done and my hat is off to them!
Shockingly, they axed the beloved 39mm. To me this was the perfect size for such a classic and simplistic three-hander. Was it a good move?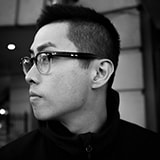 Grey & Patina
The King is dead. Long live the King.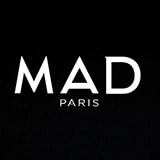 MAD Paris
I'm not really sure if it's a good or bad move, for me the comfort of the watch is essential, and this means it has got to be thin and around 39mm. The perfect watch to me is the AP 5402, so the Oyster 39mm was perfect. But I guess some people prefer bigger watches. Also when you offer too many choices: 34/36/39/41, people are going to get lost. Maybe they just wanted to make the 39mm a collectible to grow interest in these models? Creating scarcity?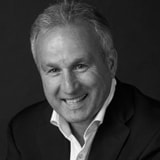 Bob's Watches
Again, it makes sense that Rolex chose to do this, but I know that there are a lot of folks upset about no longer having a 39mm option. For many people, 39mm is a sweet-spot and there are definitely some that may consider 41mm to be a bit too big. With that in mind, there are also some that consider 39mm too small, so this move opened up the collection to a wider range of buyers.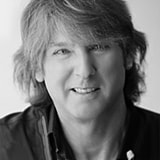 Producer Michael
I can only speak for myself on this, since I like larger watch sizes, I personally won't miss it. Having said that, I'm confident Rolex did massive research and concluded 41mm is the way to go, along with keeping the 36mm to offer size options.
---
---
A lot of people aren't going to be able to get their hands on these at first (maybe even for a while). For the $5,500 – $6,000 USD price range, what are the alternatives that you would recommend to the readers?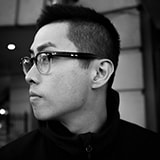 Grey & Patina
This is easy, and all are 36mm. The vintage Rolex 1600 series (1600, 1601, 1603) averages $2,700 to $3,500 USD, and the vintage Rolex 1803 series (head only in gold) averages $6,500 USD.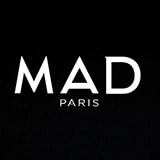 MAD Paris
Unfortunately, this price range does not offer any interesting watches to me. For men, you won't find anything from Rolex. You'll have to go for a second hand like a used Explorer, Airking, or Precision.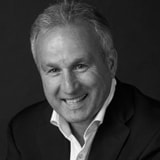 Bob's Watches
In this price range, there are a number of great Rolex watches if you look at previous generations, including the now-discontinued 36mm and 39mm versions of the Oyster Perpetual. With that in mind, here are just a few great options to consider: the Rolex Oyster Perpetual 36 ref. 116000, the Rolex Air-King ref. 114200, and the Rolex Datejust ref. 116200.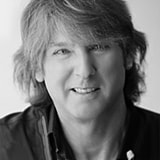 Producer Michael
There are quite a few options in this price range, especially if you're including watches outside of Rolex. If I were to suggest some Rolex alternatives, I would recommend the following: Grand Seiko Heritage Edition 40mm, this is a beautifully crafted piece with great attention to detail and a very precise movement and conservative look; Omega De Ville Hour Vision 41mm, a very elegant watch with a fabulous tried and tested movement; and the Panerai Luminor Blu Mare 44mm, larger case, a bulletproof movement and lots of fun with the stunning bluedial.
Alright, let's cut to what everyone is wondering. Do you think this watch will not just hold value, but appreciate?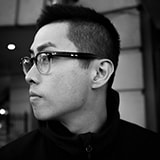 Grey & Patina
As with most Rolex pieces, once something is discontinued, prices will likely shoot up. The question then becomes, how soon or long will Rolex keep the OP produced? If certain colors do not warrant as much demand, they may 86 it off the menu, creating a real scarcity. But I don't see them doubling any time soon.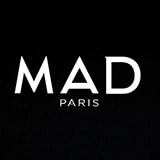 MAD Paris
The appreciation of a watch comes from its rarity, and its spec (it can be technical, it can be the condition, it can be the performance, it can even come down to who the previous owner was). Rolex will probably produce those watches for a while, and the numbers will be big, so not rare. Also not complicated. Also not very original or never seen before. These are the watches I do not collect or invest in because they do not fit my "collector's guide." But everyone writes their own guide, so who knows?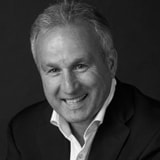 Bob's Watches
At this point, it's still too early to speculate about long-term investment performance, but I can easily see certain dial colors for the 36mm and 41mm models trading hands significantly above their retail prices early on. It all really comes down to supply, but if waiting lists start to build up at dealers, you can almost guarantee that open market prices will start to increase accordingly. And fast.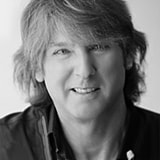 Producer Michael
Absolutely and absolutely! Historically, Rolex pieces have increased in value and I see no reason, with current watch trends, to believe anything to the contrary.