Artworks From KAWS, Basquiat, Warhol and More Appear on Steelo Brim's $250K USD Chain from Greg Yuna
Each link of the chain salutes one of Brim's favorite artists, ranging from KAWS to Salvador Dalí and Nina Chanel Abney.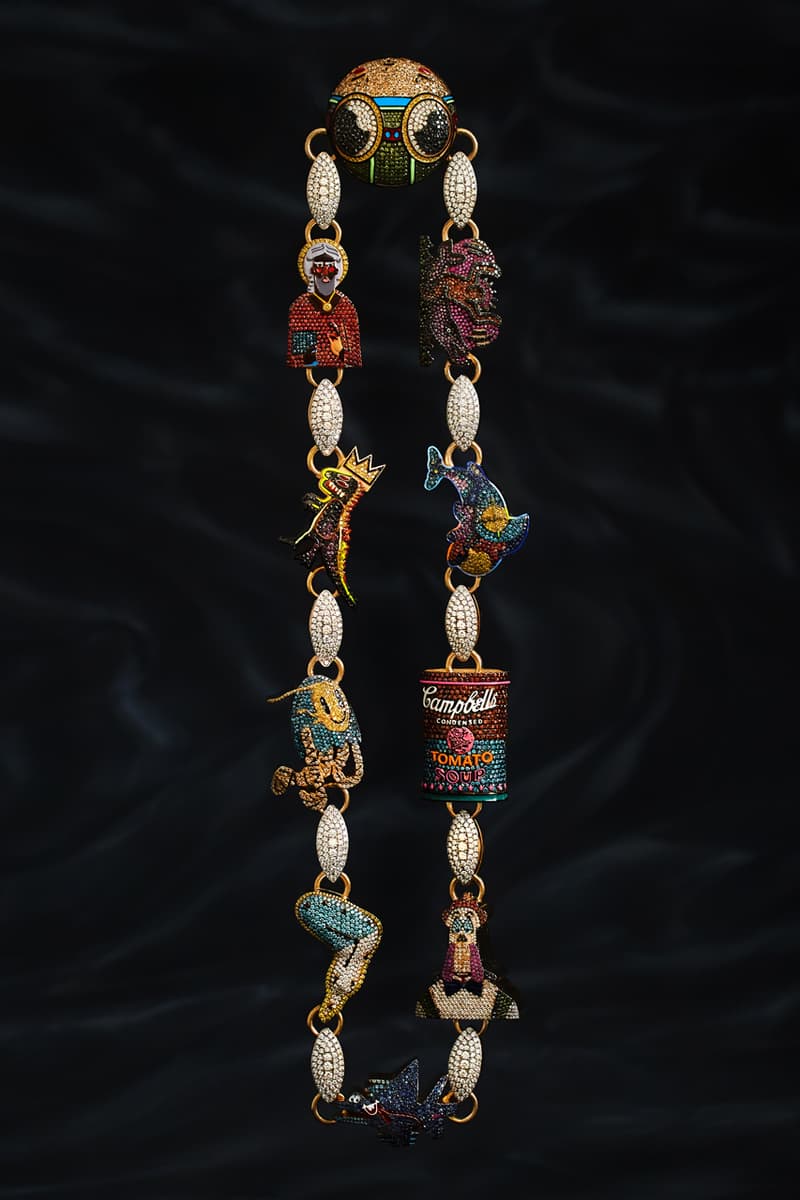 1 of 14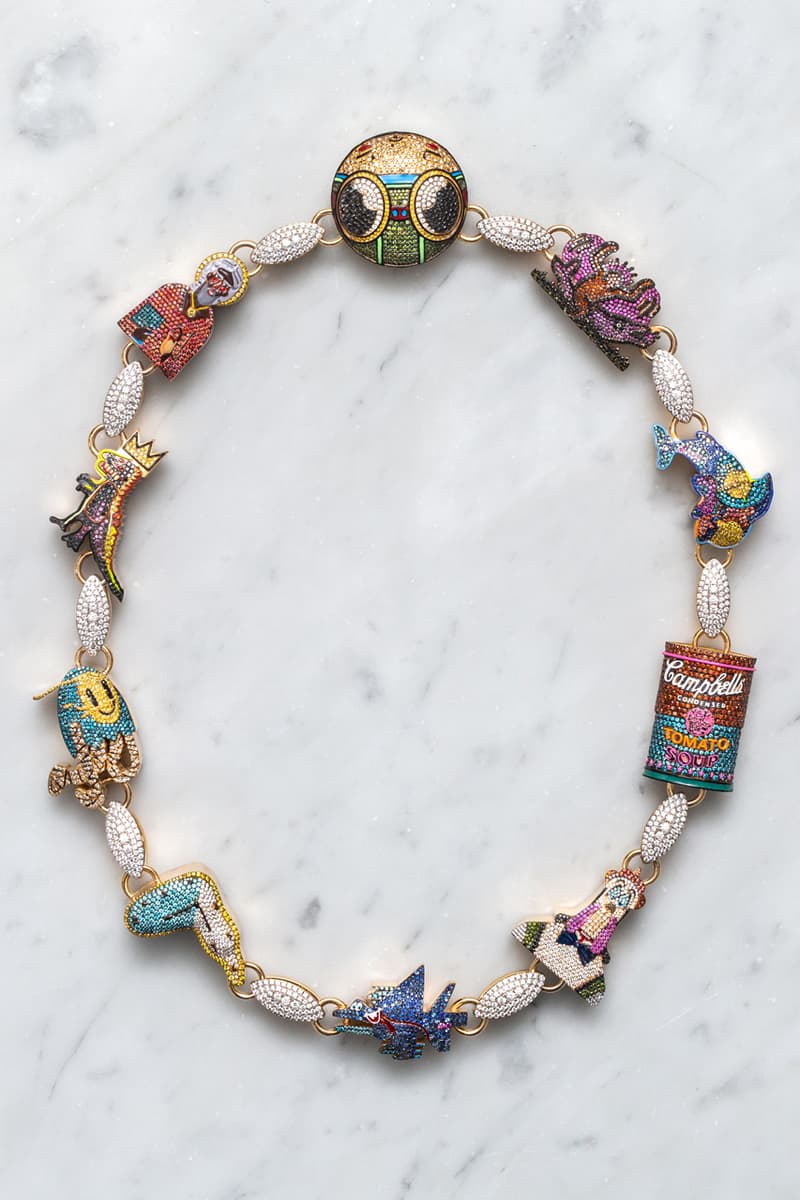 2 of 14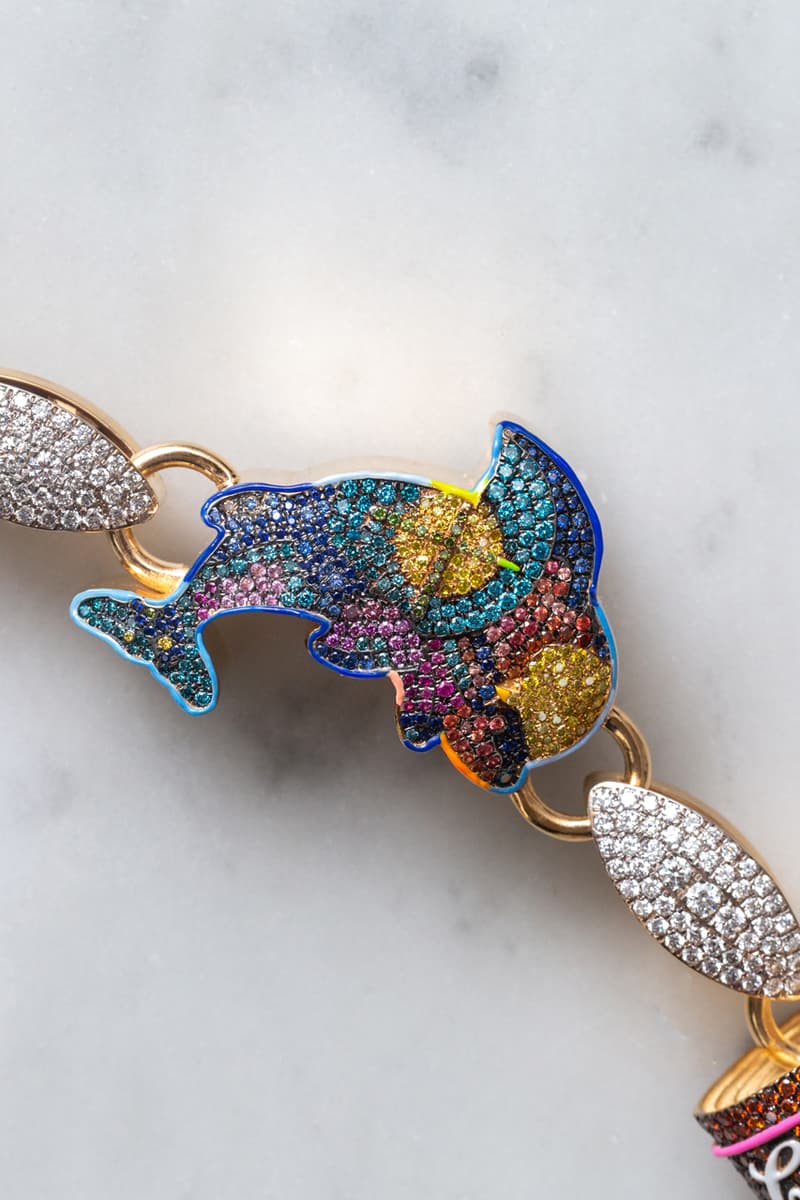 3 of 14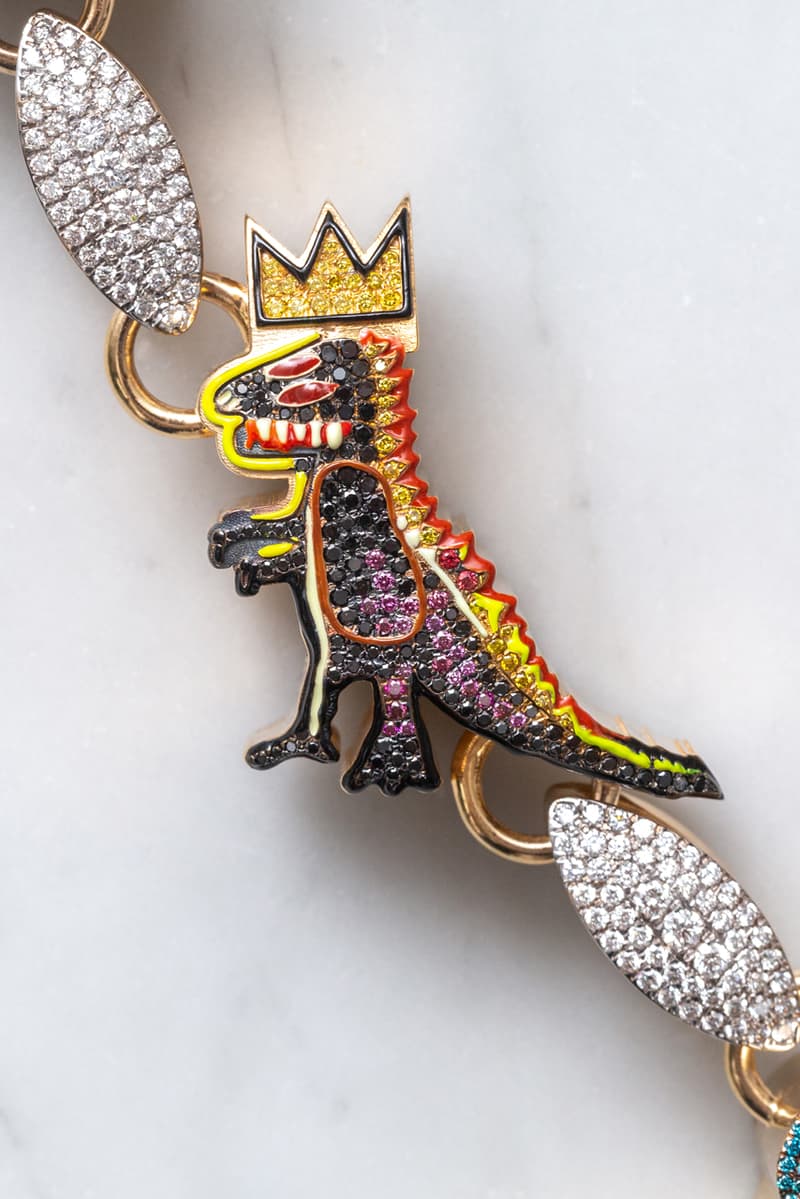 4 of 14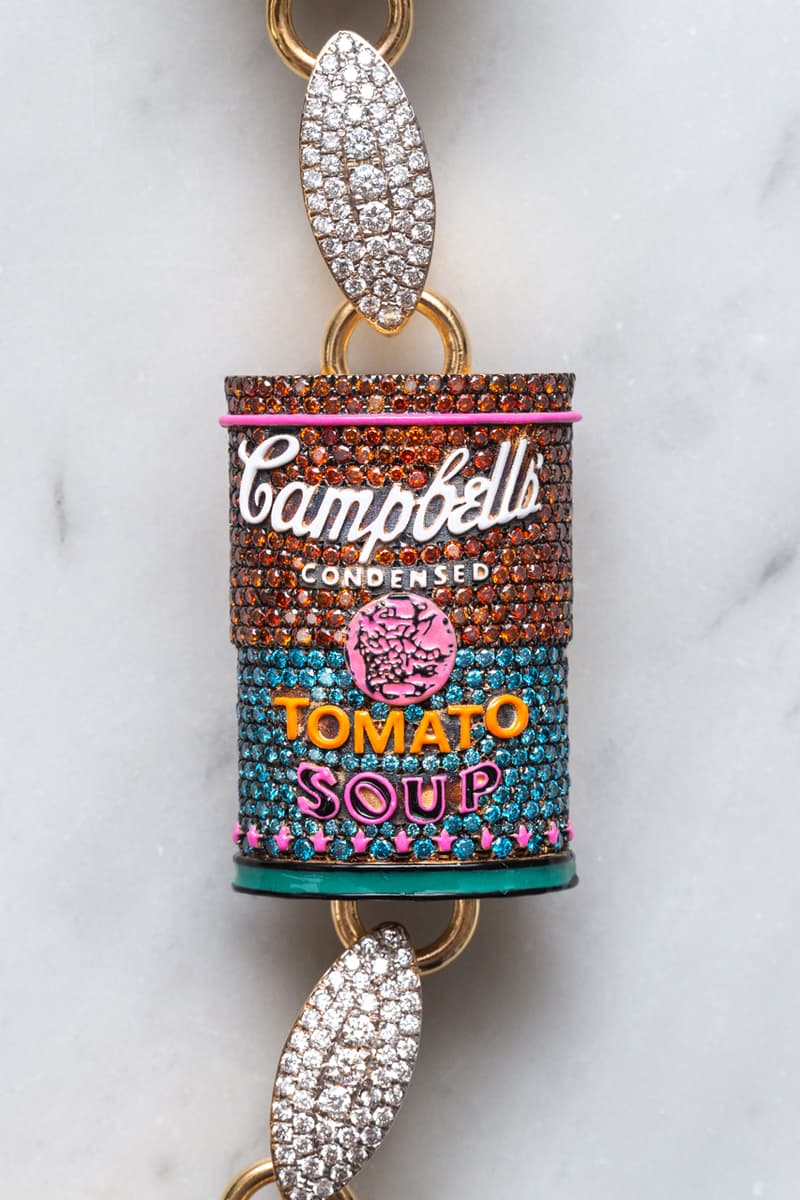 5 of 14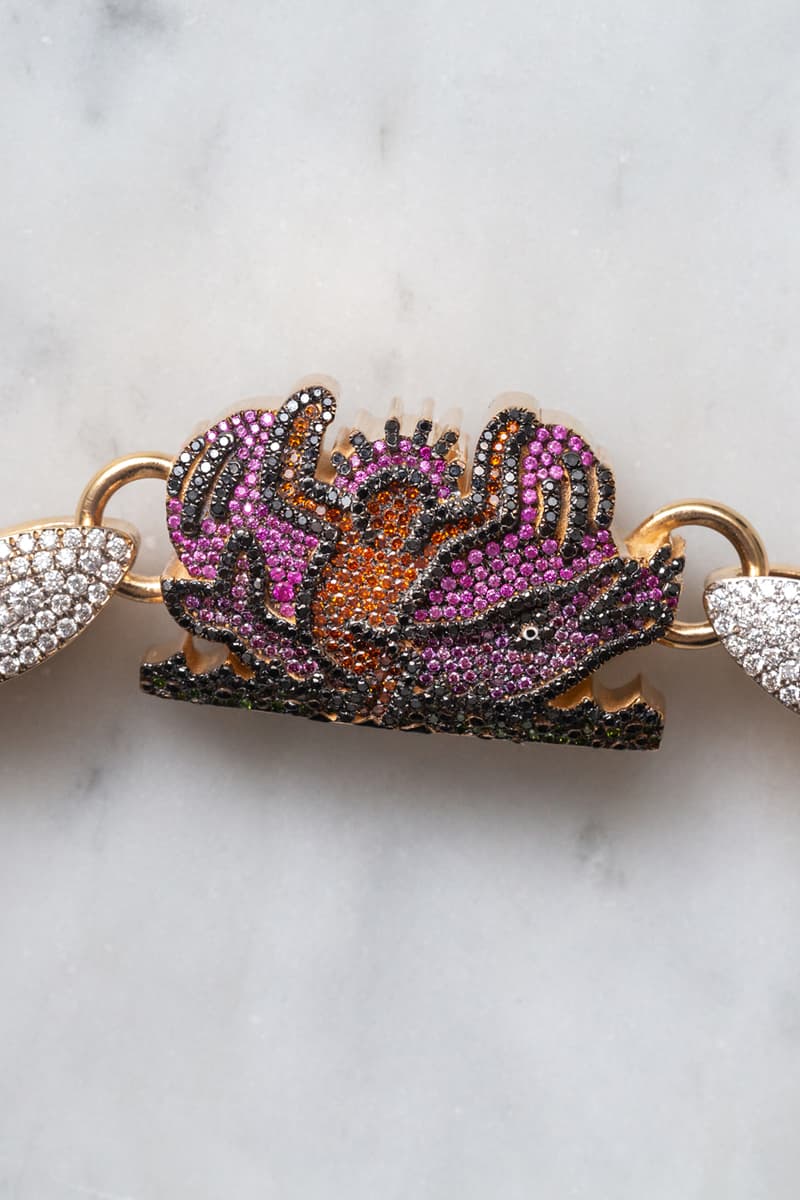 6 of 14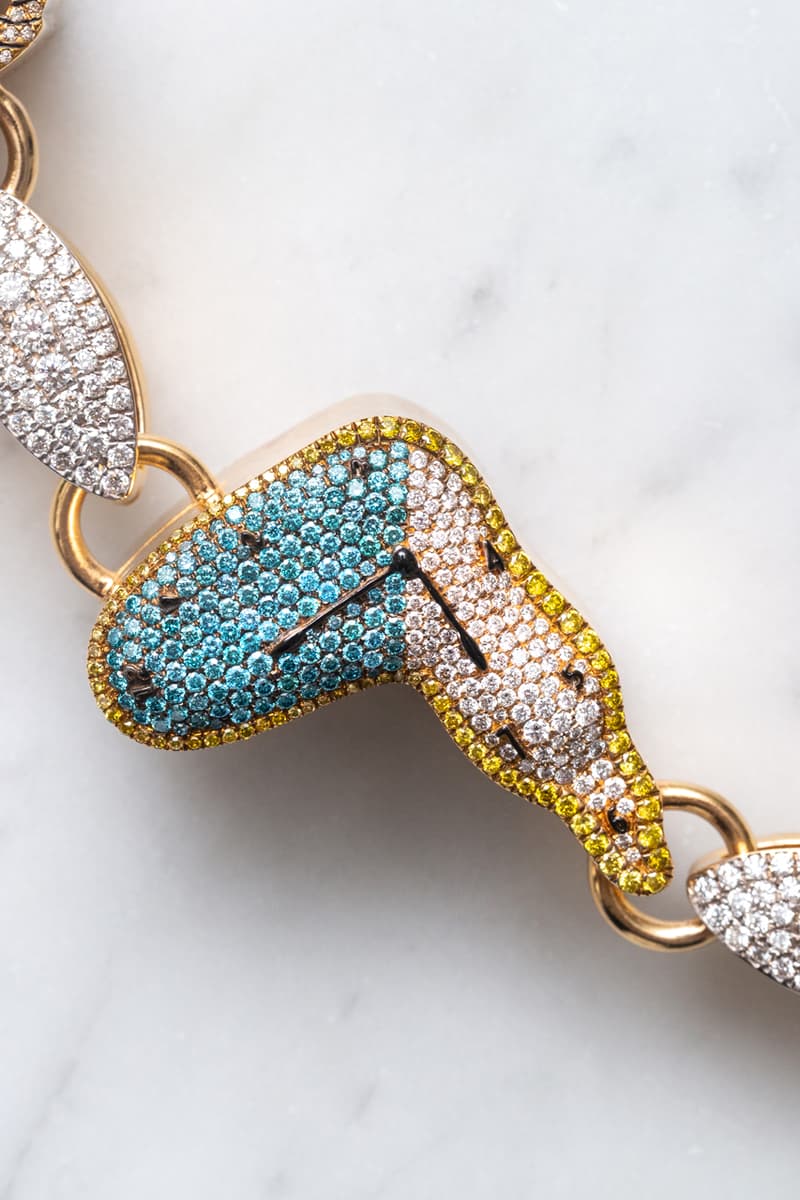 7 of 14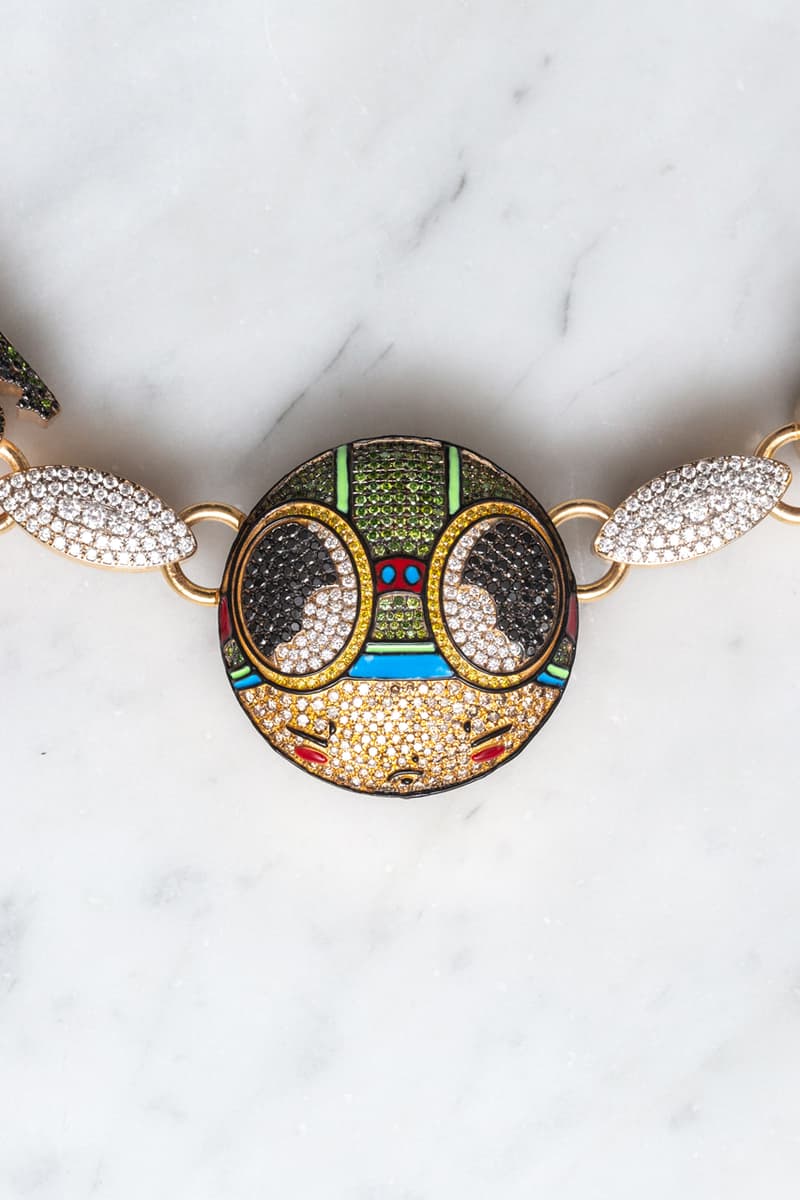 8 of 14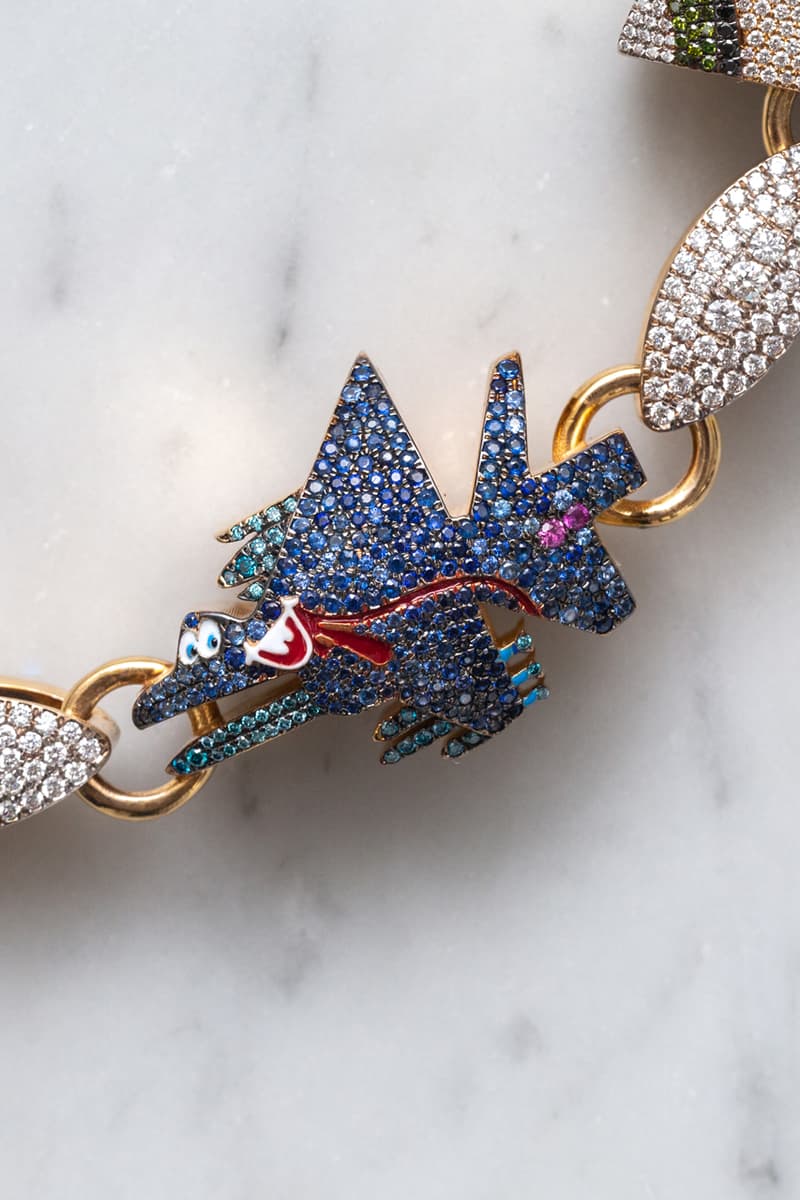 9 of 14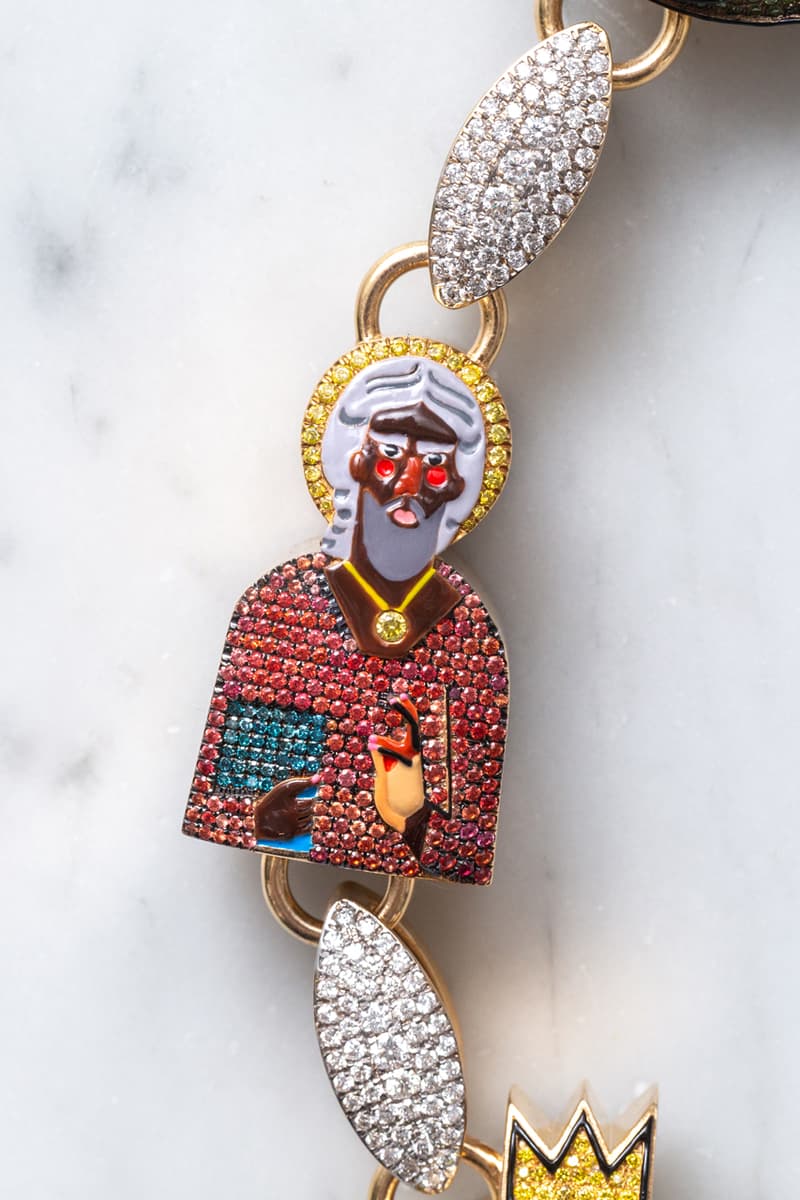 10 of 14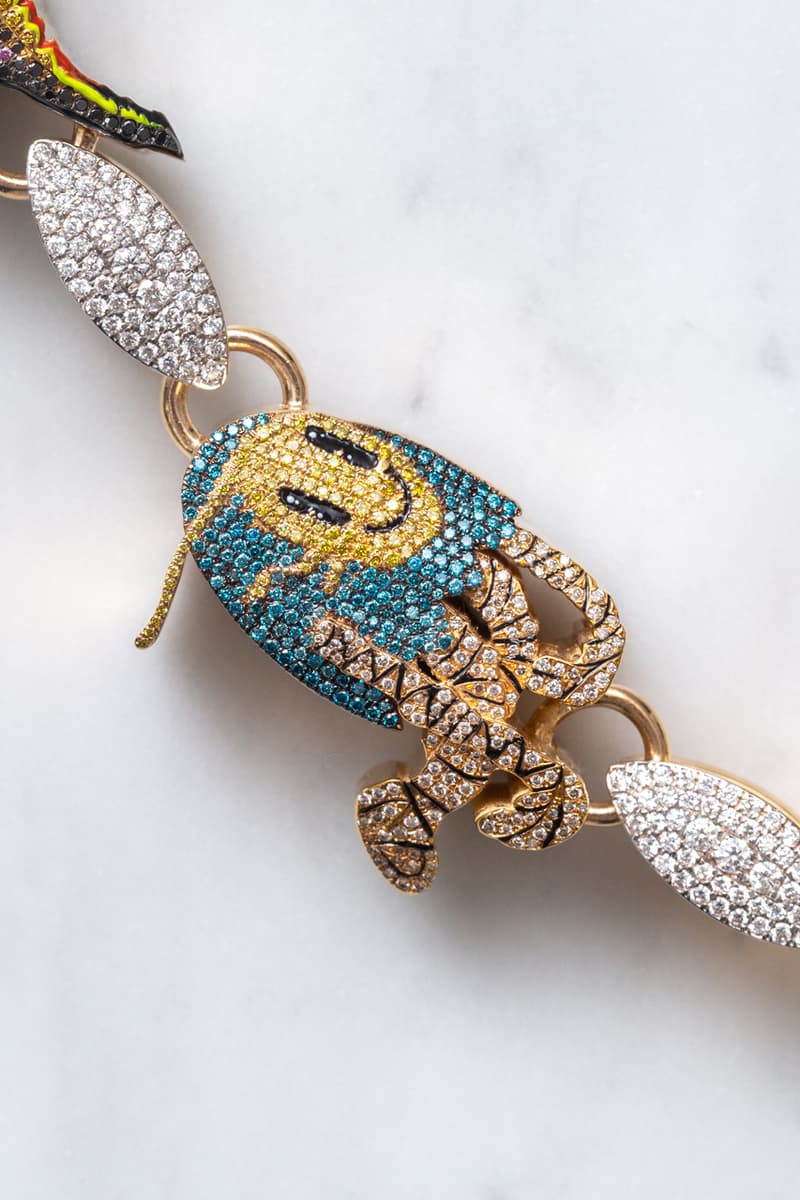 11 of 14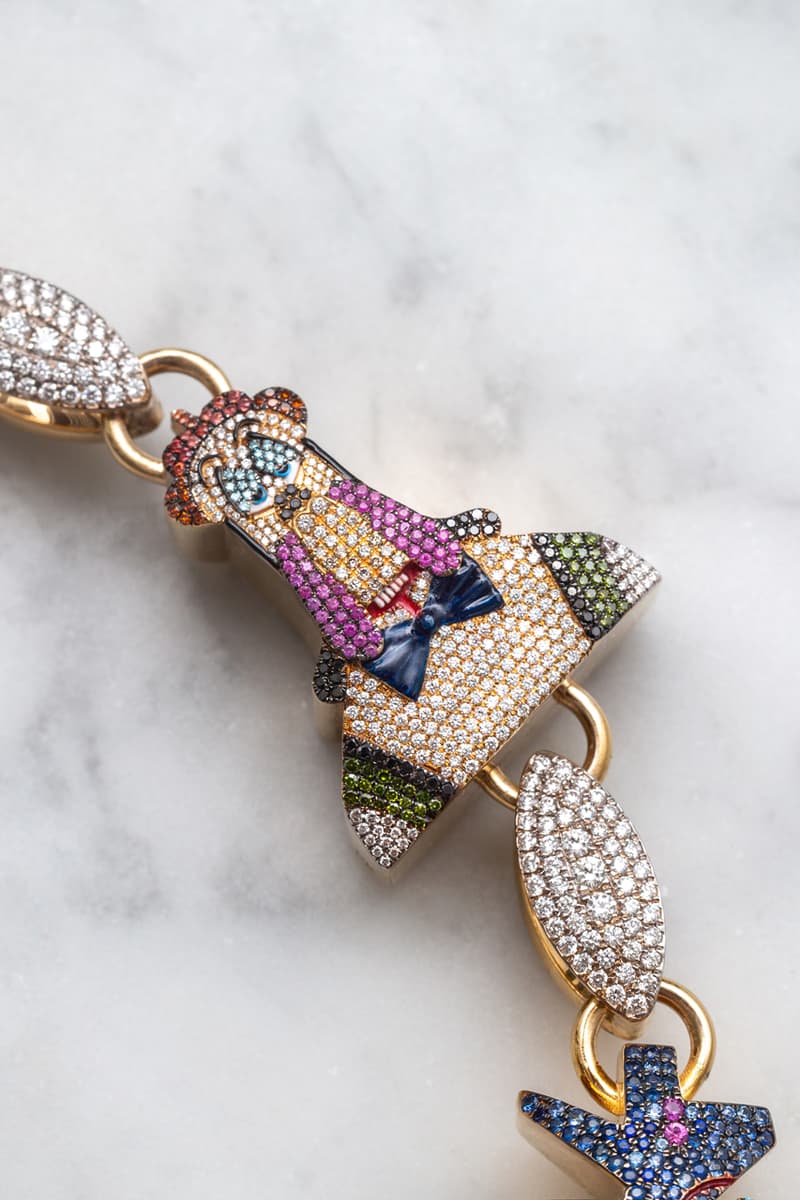 12 of 14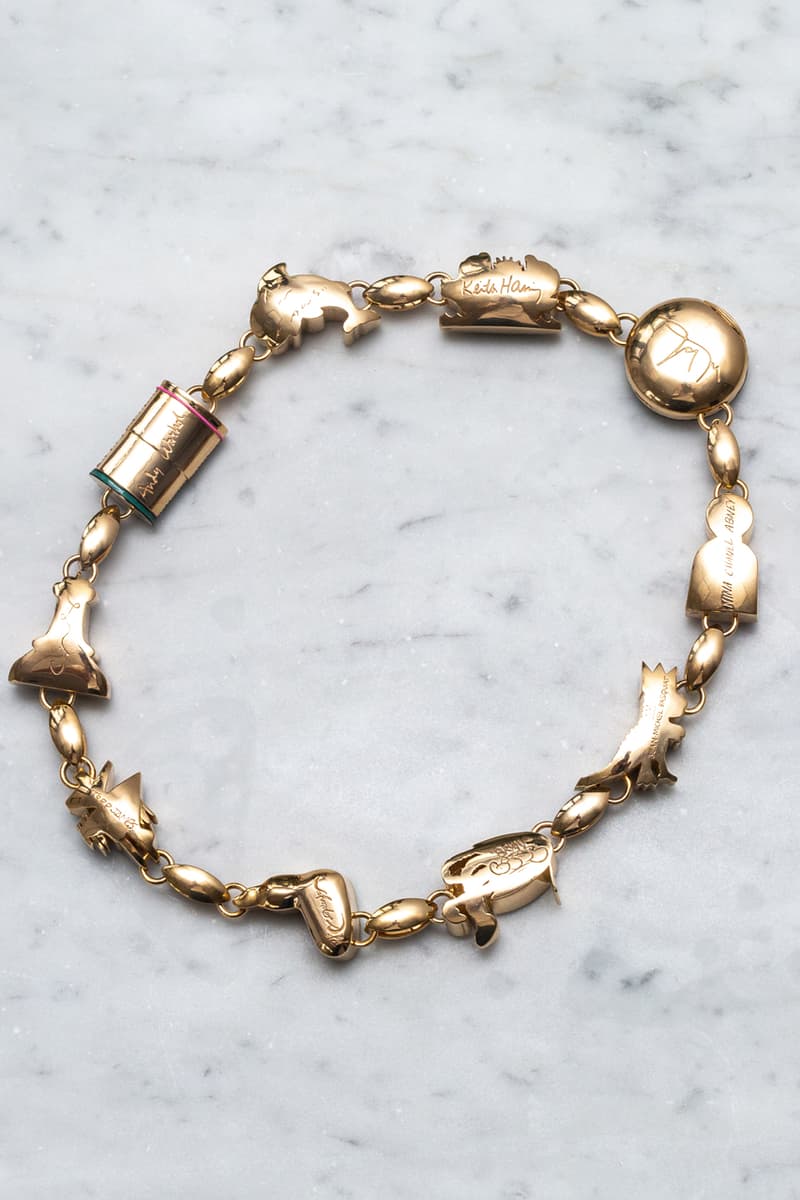 13 of 14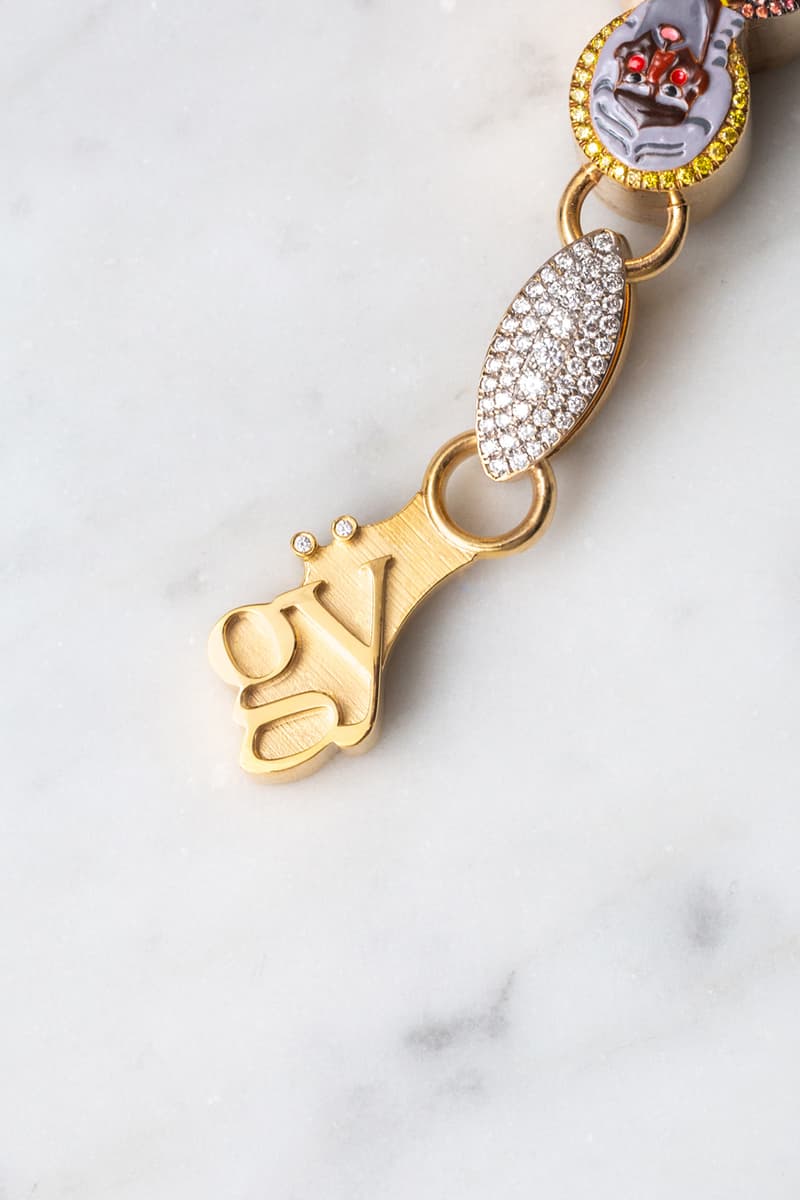 14 of 14
Ridiculousness co-host Steelo Brim has commissioned a $250K USD chain from New York-based jeweler Greg Yuna that nods to all of his favorite artists. Constructed by hand over a period of eight months, the chain boasts a plethora of detailed pendants in the shape of artworks from KAWS, Jean-Michel Basquiat, Andy Warhol, Keith Haring, Salvador Dali, Hebru Brantley, Todd James, Nina Chanel Abney, Blue The Great and George Condo.
Though each link is striking in its own right, standouts include Warhol's memorable Campbell's Soup can, Basquiat's crown-equipped Godzilla (officially known as Pez Dispenser), one of Dali's melting clocks and Brantley's famed Flyboy figure. Almost 30ct of white diamonds and sapphires (nearly 4,000 individual stones) are present across the course of the chain, while the links themselves are made up of 550 grams of gold — over half a kilogram. Each artist's signature is also stamped into the back of their respective link. All these pieces contribute to the lofty price tag of Brim's chain, making it a true 1-of-1 design.
"I started the process of designing this chain roughly 8 months ago," said Steelo Brim. "I'm a casual art collector and wanted to honor and pay respects to legendary, seasoned and upcoming artists with a piece of jewelry. I knew Greg Yuna was the only person to go to. Each part of the chain resonates with me in some way."
See each piece of Steelo Brim's art-inspired chain above. For a throwback, check out August 2019's HYPEBEAST How To, in which Greg Yuna, Popular Jewelry and Avianne & Co provided helpful hints on how to invest in a piece of fine jewelry.