HI-CHEW and The Doughnut Project Are Celebrating Candy Month With "Strawberry Squeeze" Release
Lemon curd and Strawberry jam filling with HI-CHEW Strawberry Lemonade glaze.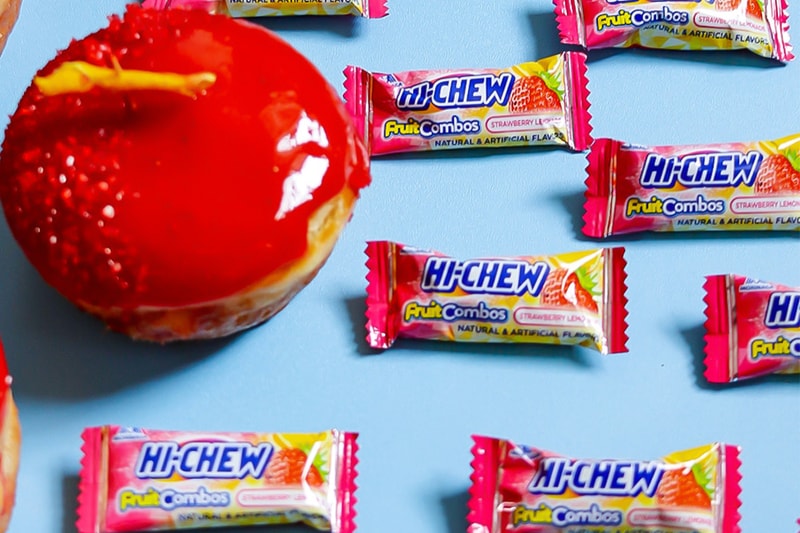 1 of 4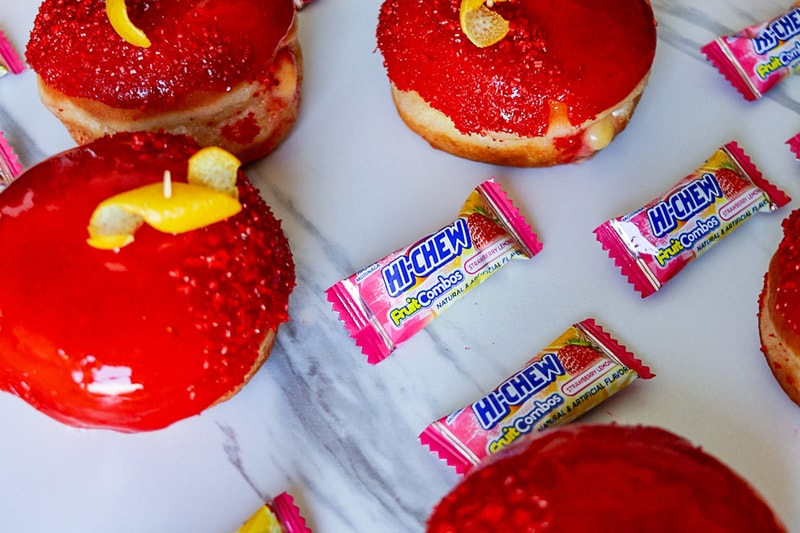 2 of 4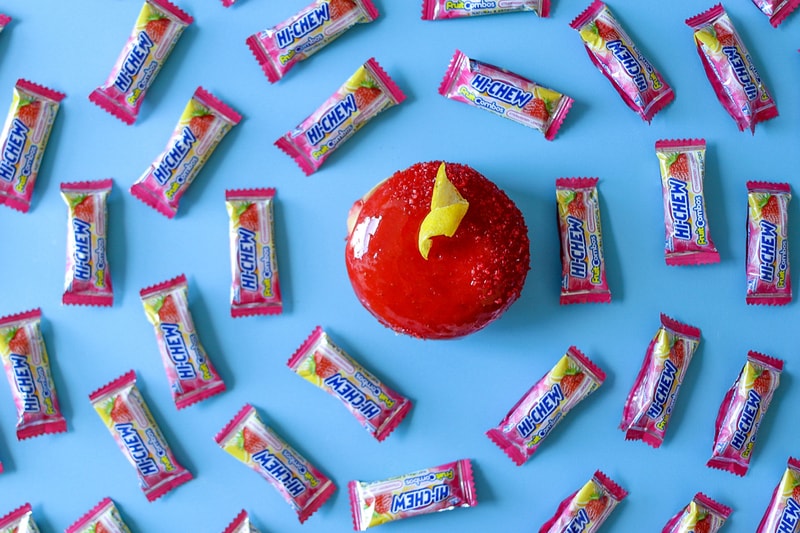 3 of 4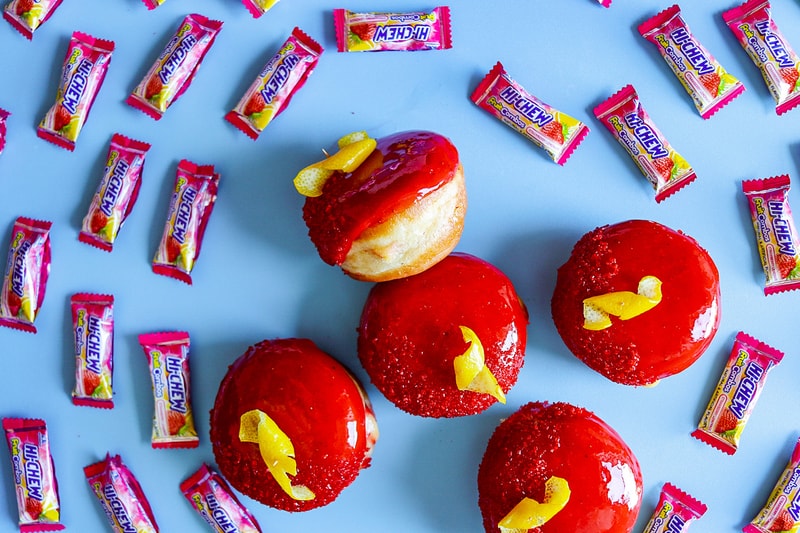 4 of 4
After celebrating with HORMEL for a pizza-inspired donut, The Doughnut Project is back with another custom donut in time for National Candy Month.
This time around, the New York City-based donut shop is teaming up with Morinaga & Company's HI-CHEW for a Strawberry Squeeze donut that is based on HI-CHEW's Strawberry Lemonade candy flavor. "Strawberry Lemonade has continued to gain popularity in the states, particularly among our fans who selected it as the 2020 Fantasy Flavor Games winner," said Tatsuya Takamiya, Chief Marketing Officer of Morinaga America, Inc. "In honor of National Candy Month, we wanted to bring our new flavor to life in a fun way for candy fanatics. This is our second partnership with The Doughnut Project, who continue to develop delicious recipes that perfectly mimic our flavor offerings."
"We always strive to create unique and out-of-the-box doughnut flavors for our customers," says Leslie Polizzotto, Co-Founder of The Doughnut Project. "We love working with brands like HI-CHEW, who are excited to experiment and reimagine their product in fun ways. Our team couldn't get enough of the Strawberry Lemonade flavor, which feels so nostalgic and on-brand for us to bring it to life through a great doughnut." The limited-time donut features layers of juicy strawberry and sour lemon where lemon curd and strawberry jam are used as filling and then glazed with HI-CHEW's Strawberry Lemonade candy and garnished with a lemon twist.
Those interested can find these launching at The Doughnut Project's West Village location (10 Morton St, NYC) on June 17 – 19. The first 10 customers will receive a free HI-CHEW Fruit Combos standup pouch.
In other food and beverage news, Dunkin's new Popping Bubbles is a burst of strawberry bliss.