Brabus' 900 Rocket Edition Takes the Mercedes-AMG G63 to the Max
900 HP, 922lb-ft. of torque, 3.7 seconds to 62 MPH, 174 MPH. And a lot of carbon fiber.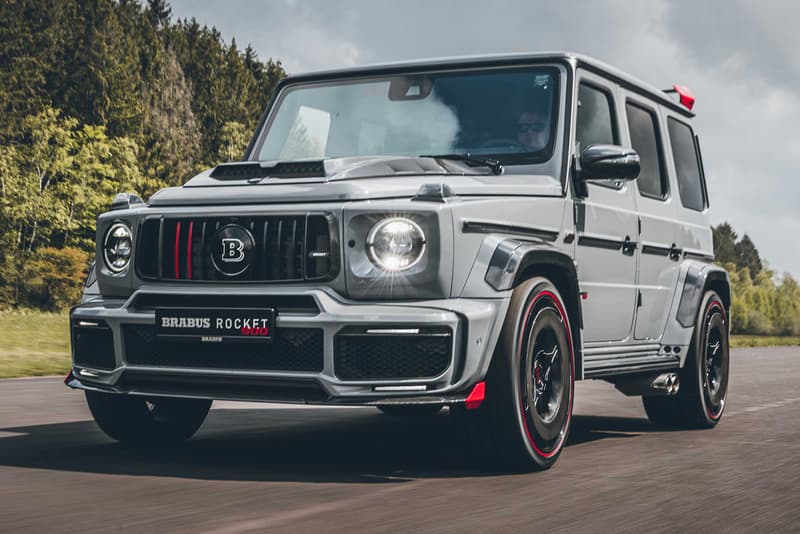 1 of 14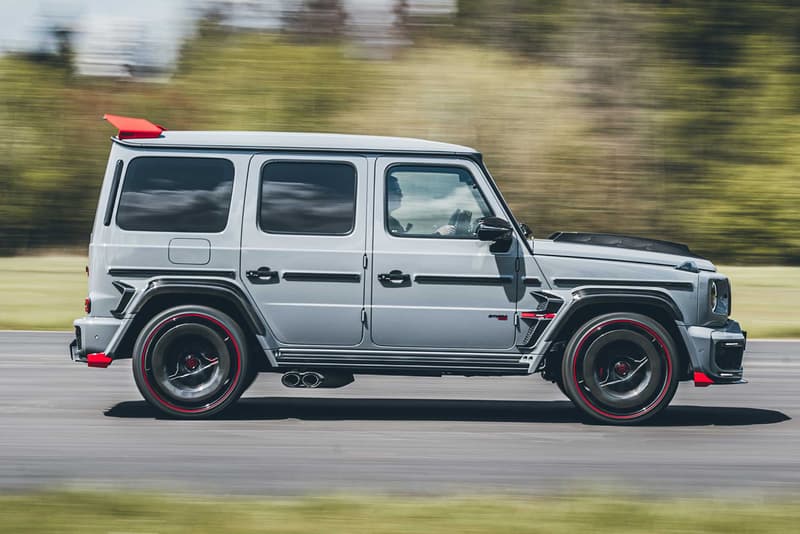 2 of 14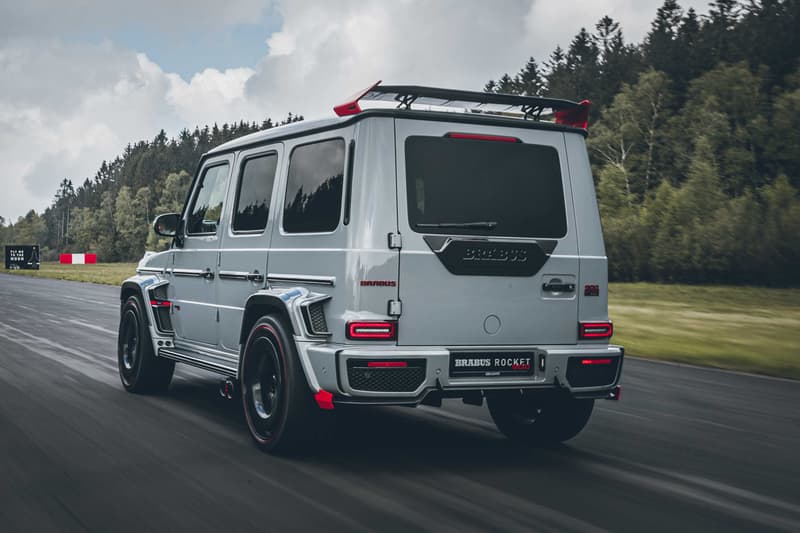 3 of 14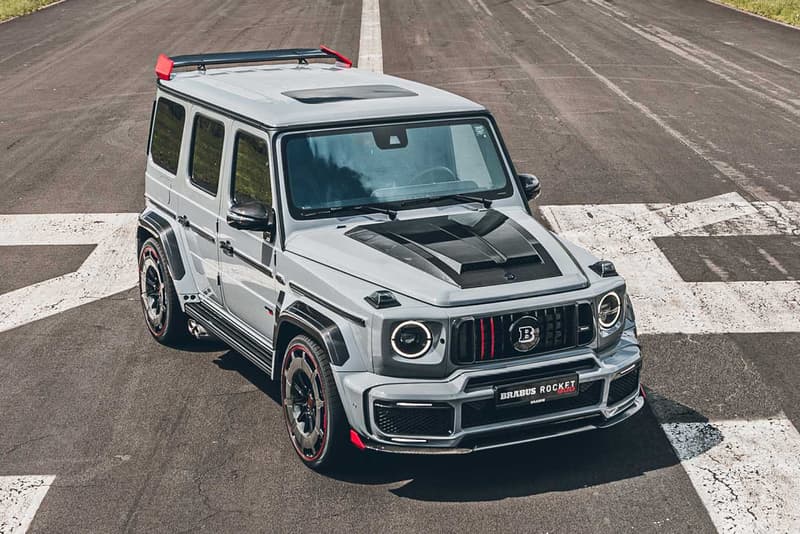 4 of 14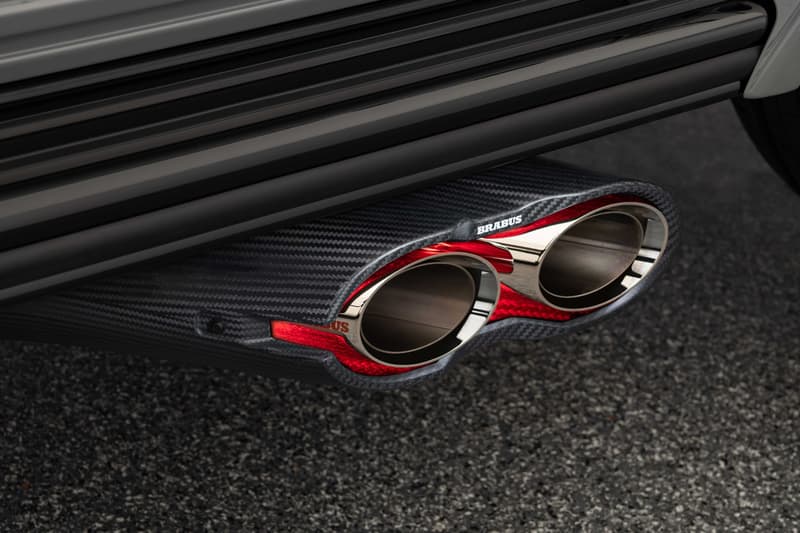 5 of 14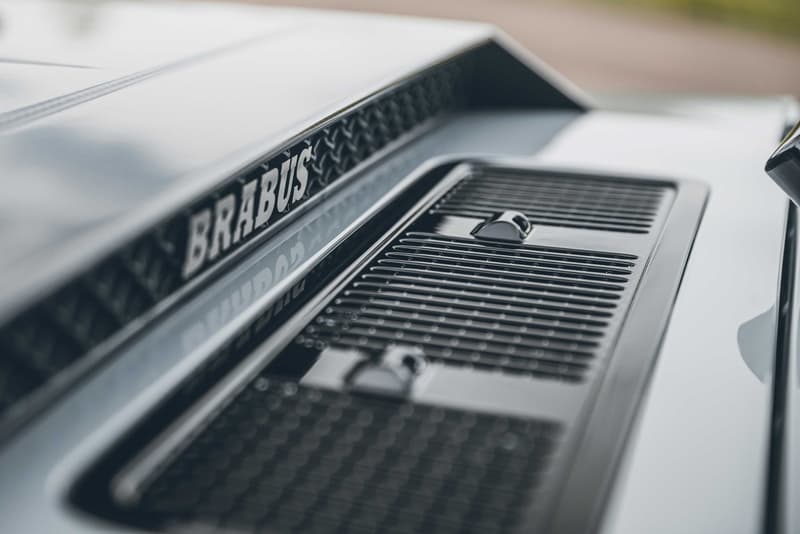 6 of 14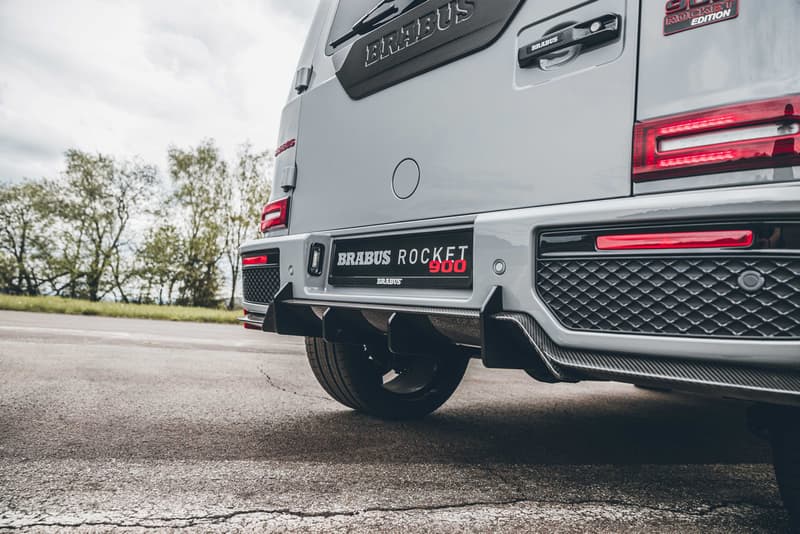 7 of 14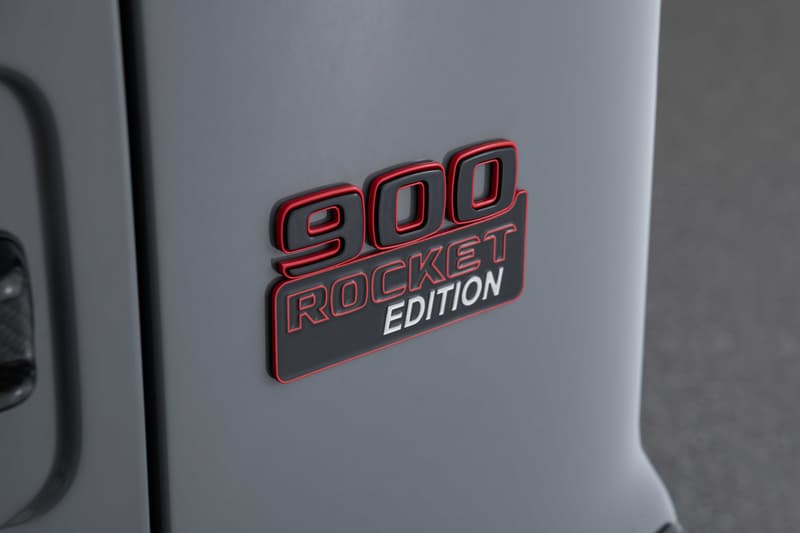 8 of 14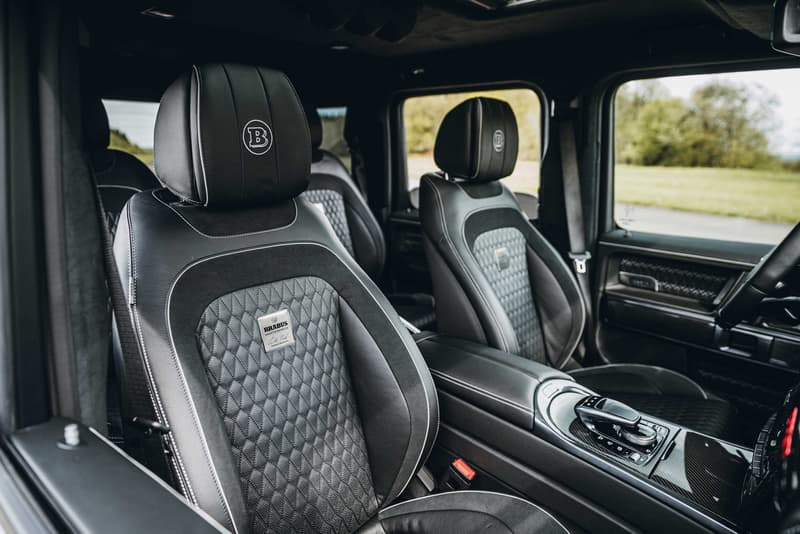 9 of 14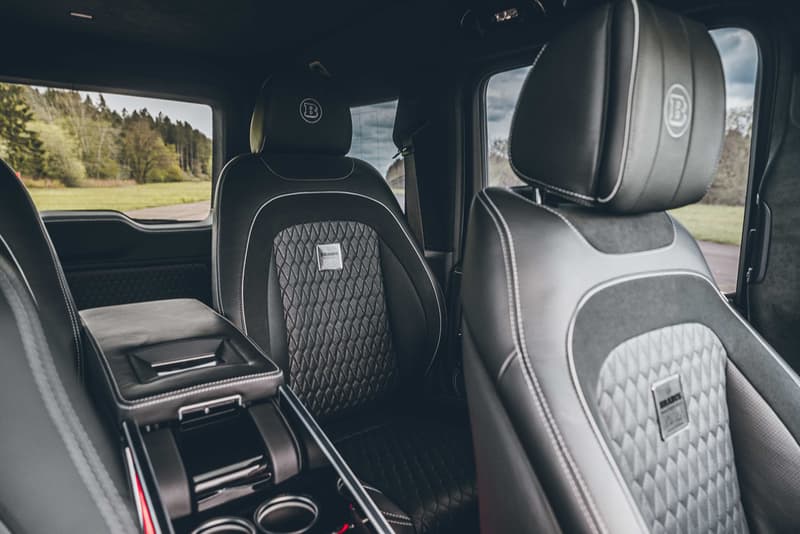 10 of 14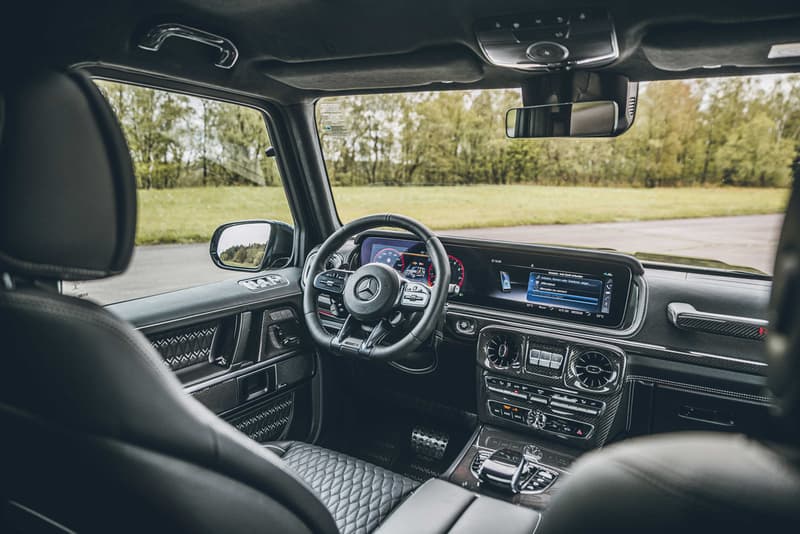 11 of 14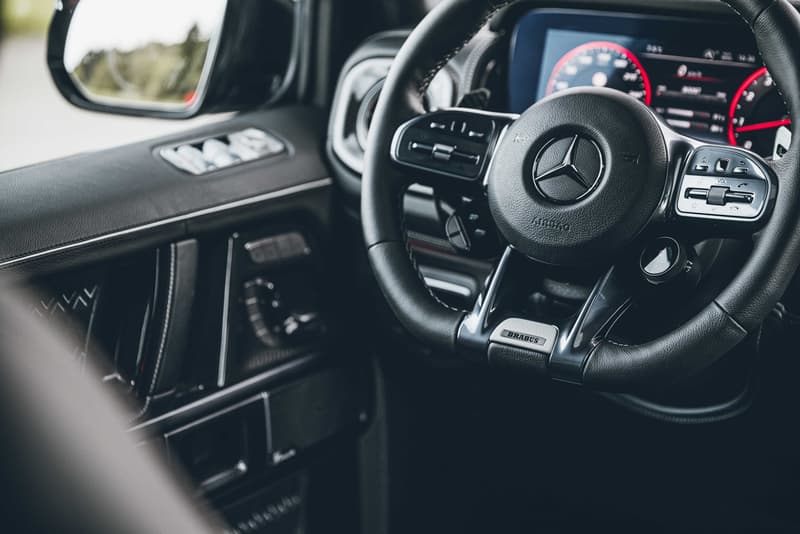 12 of 14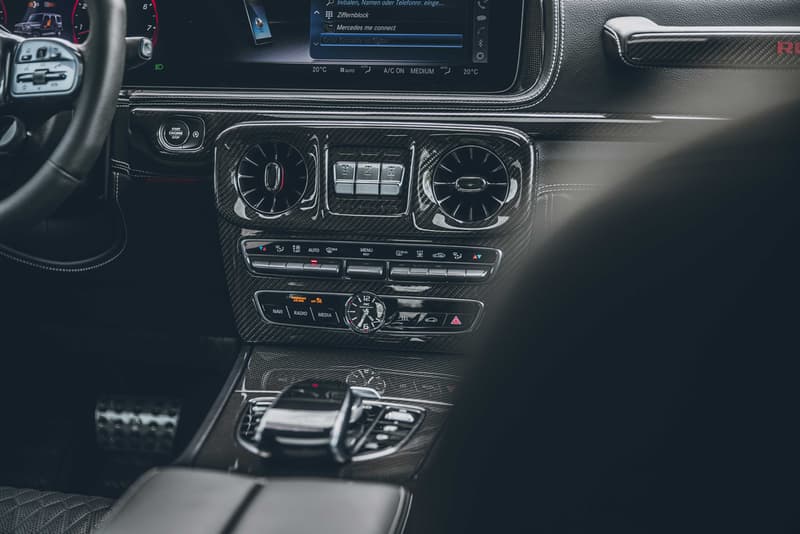 13 of 14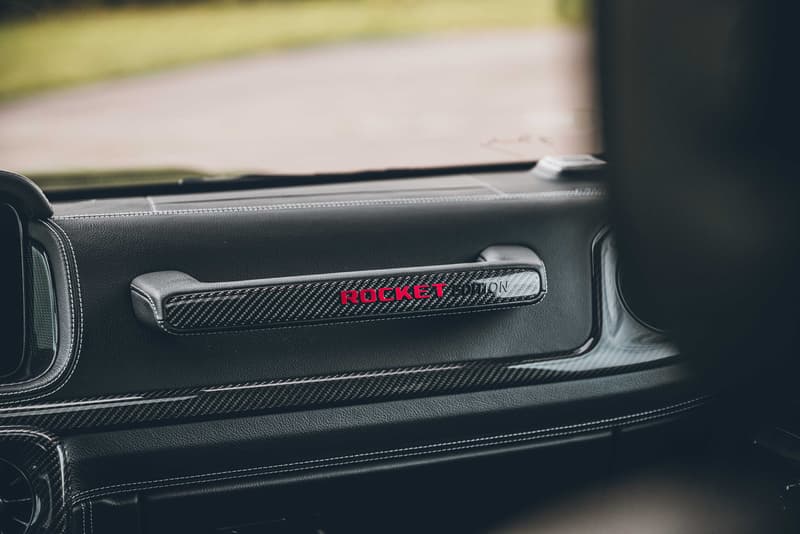 14 of 14
Brabus is not a byword for subtlety, but that's not what you're here for: you're here for the all-new Brabus 900 Rocket Edition Mercedes-AMG G63, the antithesis of all things small, friendly, and quiet.
Taking the stock Mercedes-AMG G63, Brabus gives the truck an overhaul inside-and-out that makes it a widebody, lowered, more powerful, beastly fast machine. Now, the 4.5-liter twin-turbo V8 engine produces 900 HP and 922lb-ft. of torque, which is enough power to send the 2.5-tonne SUV from 0-62 MPH in 3.7 seconds — or it could be used to, say, tow a small moon.
Now, the G-Class will hit 174 MPH with ease, cutting through the air the best it can thanks to all of its new aerodynamic parts. The Brabus "WIDESTAR" widebody adds exposed carbon elements in the form of a new front spoiler with side flaps on both sides and a radiator grille with integrated RAM-AIR intakes (which also includes a ROCKET Startup Glow and an illuminated ROCKET logo), as well as new fenders, a rear wing, and a diffuser.
This diffuser doesn't, of course, house the exhaust pipes as per G-Class rules — they're situated under the rear passenger doors instead. However, Brabus has added its all-new stainless-steel high-performance exhaust system with actively controlled exhaust valves, meaning you can flick between a more pedestrian-friendly "Coming Home" mode or you can listen to the V8 at full chat through "Sport" mode.
Red elements all-around highlight the additional sporty components, while a "Stealth Gray" paint job (or "Signature Black" if you prefer) tones down the extravagance. Elsewhere, though, are a huge set of BRABUS Monoblock Z 24-inch hi-tech forged wheels with carbon fiber aero covers, and of course, there's also the interior.
Inside, Brabus has refined everything to the very last detail. So, all 206 cockpit elements from switches to speaker covers and air vents have been retrimmed and finished, the cabin is clad in the finest leather with crest-shaped quilting, and high-gloss carbon fiber can be found frequently, just in case you needed reminding of its sportiness.
As with all Brabus conversions, this Brabus 900 Rocket Edition does not come cheap. Only 25 units will be made, each starting at €480,059 EUR (approx. $570,000 USD) and more can be found out on Brabus' website.
In case you missed it, take a look at what happened when HYPEBEAST got its hands on the soon-coming Maserati MC20.