Spotify Rivals Clubhouse with Live-Audio App Greenroom
Join unique live rooms and be your own creator.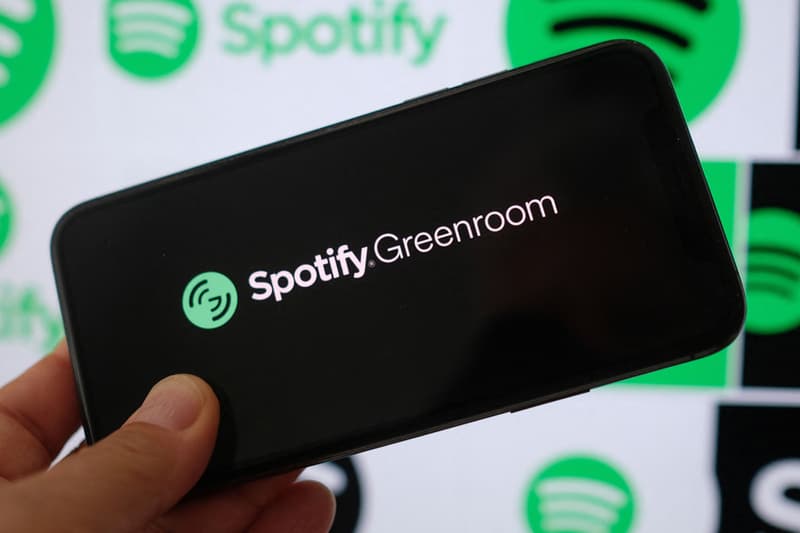 Following the success of Clubhouse, we've seen social media giants follow suit with the likes of Twitter Spaces and Facebook's Live Audio Rooms. Spotify has decided to join the party with their new live audio offering, Greenroom. The app is now available for iOS and Android across 135 global markets.
Earlier in March, Spotify announced their acquisition of Betty Labs, the creators of Locker Room, a live audio app for insiders and fans to talk about sports." For Greenroom, Spotify evolved and expanded the original app for a much wider pool of content creators and fans, offering a "range of sports, music, and cultural programming, as well as a host of interactive features that enable creators to connect with audiences in real time." One unique feature is "gems" which are used as a way of liking something a host or speaker says. Gifted gems will show on your profile icon when speaking in a room, and the total gem count will show on your Greenroom profile.
To join this new app, users can sign in with their Spotify account or sign up for a free Greenroom account. Users will then walk through an onboarding process to identify their interests. For now, the main way to find new audio programs is to join groups inside the app. However, Spotify has plans to leverage personalization technology to better connect users with content that they would like to hear.
With its core competency in audio and a range of popular podcasts such as Barack Obama's Renegades Born in the USA, Joe Rogan's The Joe Rogan Experience, and most recently Alex Cooper's Call Her Daddy already on the platform, Spotify is well-positioned to produce differentiated top-tier programming for commercial success. It's also started a Creator Fund to incentivize users to create new communities and experiences.
Meet Greenroom! Today, we're making Spotify's new live experience available in its new form on iOS and Android in over 135 markets around the world. Learn more. https://t.co/340kb3kO1g

— Spotify News (@SpotifyNews) June 16, 2021
In case you missed it, Nintendo's Mario Party Superstars revives classic boards and minigames.