Jeff Bezo's Ex-Wife MacKenzie Scott Gives Away Another $2.7 Billion USD
Scott is currently the 22nd richest person in the world with a $57 billion USD net worth.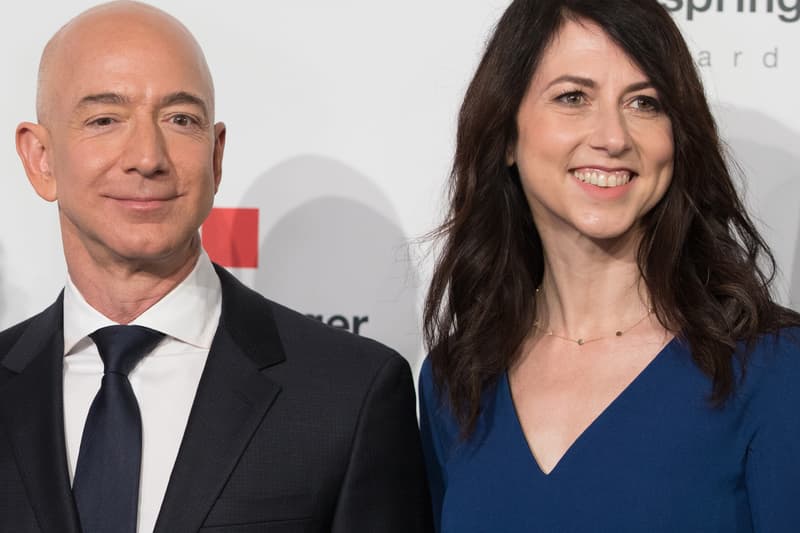 MacKenzie Scott, the ex-wife of Amazon founder Jeff Bezos, has announced yet another round of donations earlier this week. The total sum given away this installment sees $2.7 billion USD dispersed across 286 organizations around America.
In a recent blog post on Medium, Scott details her reasons for distributing the latest sum, "Sitting down to write this post, I felt stuck. I want to de-emphasize privileged voices and cede focus to others, yet I know some media stories will focus on wealth." She has alluded that her latest donation focuses on benefitting higher education, bridging divides, arts and culture and anti-poverty organizations specifically led by people of color or grassroot communities.
Though the official dollar amount was not indicated, Scott mentioned she is dispersing $2.739 billion USD. Assuming that the grants are equal in size, it would mean that each of the 268 organizations would receive approximately $10 million USD. Recipient, Children's Defense Fund confirmed they received a $20 million USD donation from Scott while Global Health organization Muso was gifted $15 million USD and the BOMA Project which aims to end poverty in rural Africa received a total of $10 million USD.
With the latest round of donations, Scott has also given to the Decolonizing Wealth Project which aims to redistribute wealth to Black, Indigenous and other philanthropic initiatives led by people of color. In terms of education, Scott has chosen to give back to nonprofit, DonorsChoose, which helps teachers purchase materials for their classrooms. Arts organizations like the iconic Apollo Theater in Harlem, and Jazz at Lincoln Center of received sizeable donations.
This week marks MacKenzie Scott's third major round of donations. Since 2020, Forbes has estimated that she has given away almost $6 billion USD to over 500 organizations. Recently, Scott signed a promise to give away 50 percent of her fortune to charitable causes throughout her lifetime or after her death.
In case you missed it, China has successfully launched astronauts to the new Tianhe Space Station.