Dunkin's New Popping Bubbles Is a Burst of Strawberry Bliss
Win $5,000 USD in the accompanying virtual game.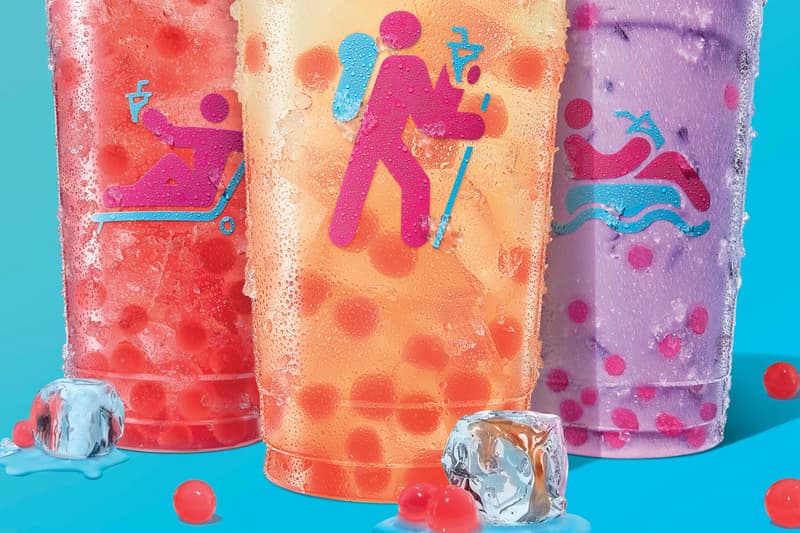 Riding the summer heat, Dunkin' is bringing a new bursting addition to its Popping Bubbles menu.
The coffee and doughnut franchise will be adding onto its recent release of Berry Powered Donut and Lemonade Refreshers earlier in the month with strawberry flavored Popping Bubbles that can be added to any iced or frozen beverage on its menu.
The "Bubbles" are made with plant-sourced color and can be paired with the chain's cold drinks such as the Coconut and Lemonade Refreshers. Each Bubble-filled drink is then capped off with a wide pink and orange striped paper straw.
Accompanying the new add-on is an online virtual Strawberry Popping Bubbles game with a chance to win Dunkin' gift cards, inflatable pool rafts, bubble kits and more. One lucky contestant will be able to win a $5,000 USD cash prize if they pop the right bubble in the game.
The strawberry-flavored Popping Bubbles will land on Dunkin's menus starting on June 23 for a limited time only. Head over to Dunkin's Popping Bubbles site to try your hand at winning a prize from July 2 to July 31.
Elsewhere in beverage, Coca-Cola sees billions wiped off its market value following Cristiano Ronaldo snub.