Airspeeder Reaches New Heights with Racing Series for Flying Cars
The first flying car racing competitions are scheduled to take place in late 2021.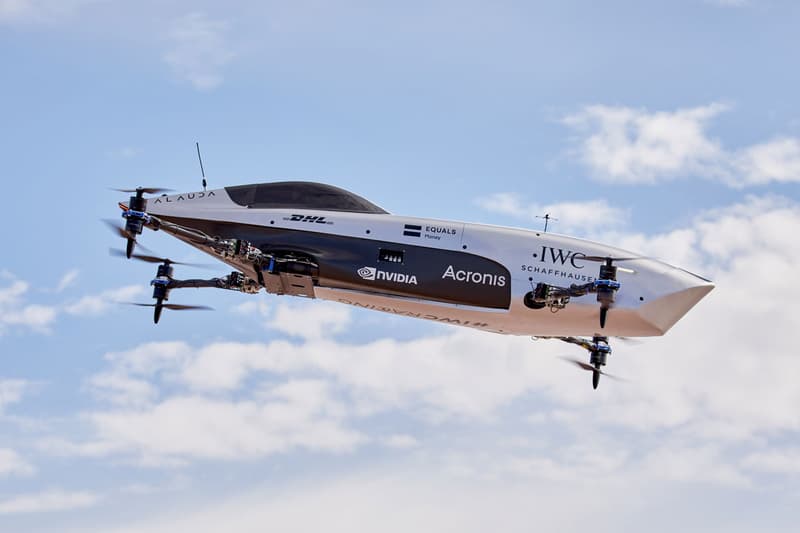 In 2019, Airspeeder and Alauda Aeronautics founder Matthew Pearson declared his intent to create the world's first racing series for electric flying cars, and only two years later, that goal has been realized in the invention of the Alauda Mk3. The remotely-piloted electric racing car is the product of a collaboration between automotive and aviation experts, engineers, and designers, stemming from backgrounds at Mclaren, Brabham, Boeing, Jaguar and Rolls-Royce. At its maximum power, the vehicle delivers 320kW which is equivalent to the performance of an Audi SQ7 SUV, but at 130kg (287lb), it weighs half as much.
After successfully completing test runs in undisclosed locations in the deserts of South Australia, the Alauda Mk3 is entering production, with ten identical models already built. In the near future, these models will race in the sky in the Airspeeder EXA Series.
"The Alauda Aeronautics Mk3 is the world's first performance eVTOL craft," Matthew Pearson said in a press release. "It is the result of the very best minds working with focus to accelerate a mobility revolution. Racing will take this a step further and we cannot wait to compete with elite teams to show the world the dynamic potential of these incredible performance race-crafts."
Races will see pilots use Augmented Reality to remotely control their cars across "sky-tracks" in a simulator environment that imitates that of a cockpit, while audiences will watch via digital streams. In the real-life Alauda Mk3, physical robots will sit in the vehicle to represent the pilot and provide engineers with data on the effects of sky racing on the human body. By collecting this information, Airspeeder is on schedule to progress to human-piloted races in 2022.
Currently, Airspeeder is preparing to announce its pre-season, an internal racing competition with pilots drawn from within the Alauda team. Up to four teams with two pilots per team will compete in three international locations throughout 2021. Following these final test events, Airspeeder plans to invite external teams to compete against the creators of the flying cars.
Watch the trailer for the Airspeeder EXA Series below:
In other automotive news, Apple may be considering entering the electric car market.