Serena Williams Forced To Retire From Wimbledon 2021 After Sustaining Leg Injury
Making an early exit in her first-round match.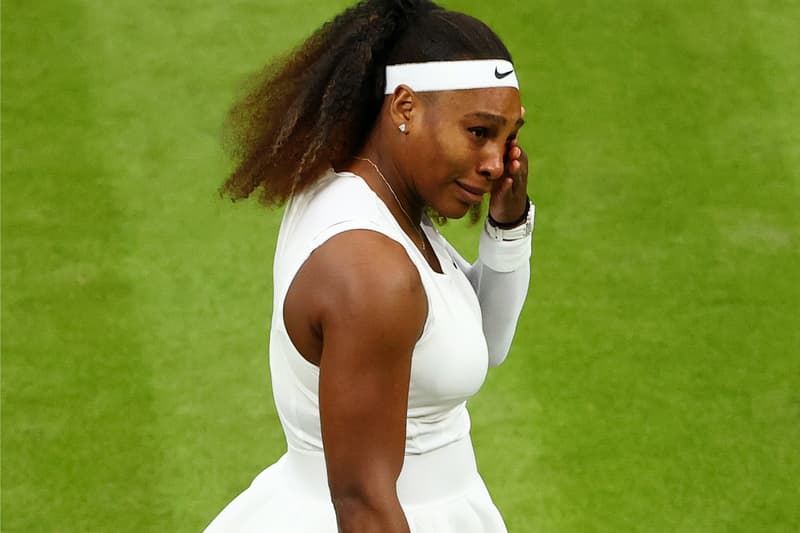 Serena Williams officially withdraws from Wimbledon 2021 in her first-round match after a serious leg injury that left her limping off the court. The tennis player was seen evidently heartbroken after her latest attempt at a record-equalling 24th Grand Slam quickly came to an end following a slip.
Williams began the game against Aliaksandra Sasnovich with her right thigh heavily wrapped. She was able to play one full game before slipping in the fifth game. With tears in her eyes, the 39-year-old tennis player when down again in the seventh game, forcing her into early retirement for Wimbledon 2021. As she rose, the athlete was overcome by emotions, waving to the crowd that gave her a standing ovation as she left.
Later, Williams took to social media to write, "I was heartbroken to have to withdraw today after injuring my right leg. My love and gratitude are with the fans and the team who make being on centre court so meaningful. Feeling the extraordinary warmth and support of the crowd today when I walked on – and off – the court meant the world to me."
Roger Federer was told of Williams' injury in a post-match press conference and he commented, "Oh, my God, I can't believe it. It's always been like this [court conditions]. I feel for a lot of players it's super key to get through those first two rounds because the grass is more slippery, it is more soft. As the tournament progresses, usually it gets harder and easier to move on."
Williams is a 23-time Grand Slam singles champion and seven-time Wimbledon champion. Her early exit in the 2021 Wimbledon Championships marks the second time in her 79 career majors where she exited the first round.
We're heartbroken for you, Serena.

Our seven-time singles champion is forced to retire from The Championships 2021 through injury#Wimbledon pic.twitter.com/vpcW1UN78s

— Wimbledon (@Wimbledon) June 29, 2021
Serena Williams receives a standing ovation from the crowd at #Wimbledon

Williams was forced to retire in the first round of after sustaining an apparent injury. pic.twitter.com/exFZxJJZGh

— ESPN (@espn) June 29, 2021
View this post on Instagram
In other sports news, Tony Hawk discussed skateboarding's inaugural competition at the 2021 Tokyo Olympic games.