Check Out These 10 NYC Bars Once The City Fully Reopens
Sip on cocktails at full capacity beginning July 1.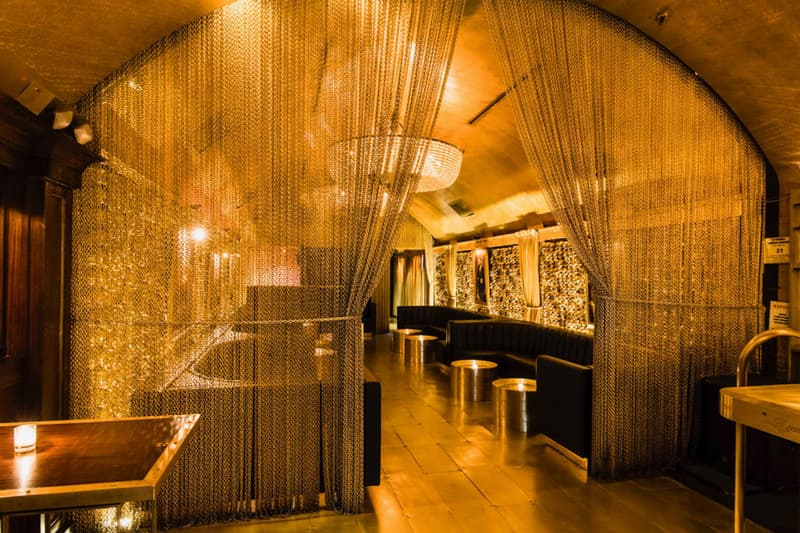 Among the many losses felt throughout the pandemic, New York City's bars were among the most heavy hit. Popular nightlife spots struggled to remain afloat, swiftly shifting business practices to outdoor seating set-ups and to-go stands in observance of government regulations, yet still falling short with social distancing guidelines and stay-at-home orders. Now, as the city loosens its restrictions and approaches its full reopening on July 1, bars and cocktail lounges are slowly beginning to revive the same "city that never sleeps" mentality that once ruled the scene.
As nightlife slowly returns to "normal," we've curated a list of 10 prime bars and cocktail lounges located across the city ahead of the madness. Take a look below.
What: Situated in the Lower East Side, this cocktail and elixir bar employs Korean ingredients and flavors to concoct vivid, layered drinks. Katie Rue, the bar's owner and chemistry fanatic, actually built her own carbonation machine to ensure that each of her sparkling beverages are equipped with a specific bubble density. Regulars often opt for the "Lotus Breeze," a white-lotus-infused soju with sparkling chrysanthemum and green plum syrup, or the "Ink," a blend of black-sesame-infused soju, squid ink, green plum syrup, pepper and egg white.
Where: 45 Orchard St, New York, NY 10002
View this post on Instagram
What: Down the street from Tompkins Square Park, this corner-claiming cocktail bar is known for its eclectic interior. Between paintings of tigers on the wall, a plethora of plush couches, layered rugs, a spinning disco ball and a filled waterbed in the front corner, Joyface's speciality is its ambiance. In lieu of a special drink menu, the bar offers a bowl filled with names of liquors and mixers, which visitors can pick from at random to craft a cocktail. If that's not your thing, standard cocktails are also available upon request.
Where: 104 Ave C, New York, NY 10009
View this post on Instagram
What: Nestled into a nondescript building right off the Myrtle-Broadway stop in Brooklyn's Bushwick neighborhood, High Low Beverage Company offers a vast, constantly rotating selection of craft beers and natural wines, plus several special house cocktails. Its trim food menu is more elevated than standard bar food as well, offering Vietnamese-influenced dishes ranging from beef jerky to eggrolls — and there's also a selection of special pastries. Patrons can sit in either a fenced-in backyard, or after 5 PM, at the leafy, plant-filled indoor bar area. If you're looking for a laid-back, low-key establishment in Brooklyn to enjoy a drink and a snack, it'll be your kind of place.
Where: 295 Wyckoff Ave, Brooklyn, NY 11237
View this post on Instagram
What: Just as the name suggests, this bar takes the "gold" theme to new heights. Tables resemble stacks of golden Cartier Love bracelets and gold skulls cover the walls on either side of the lounge, while gold chains separate the bar with captain's chairs in the front from the banquettes in the back. Cocktails play into the bling theme, too, with mixes like the Gold Rush (bourbon, honey and lemon) and the Lavender Kiss (gin, lavender bitters, lemon juice, champagne), proving excess certainly has its place in NYC nightlife.
Where: 389 Broome St, New York, NY 10013
View this post on Instagram
What: Inspired by European apothecaries and Parisian absinthe dens, this bar was custom built with imported marble and a 200-year-old door featuring an ancient sliding peephole from an antique store. Apothéke is known for several divine mixes, including the Sparkling Star, which notably blends star fruit, aloe jelly, vodka and champagne, as well as the Vanilla Rum Julep and its Strawberry Fennel elixir. Across the menu, drinks are separated into three categories: "Health and beauty," "Painkiller" and "Aphrodisiac," each crafted by trained mixologists to meet the expectations of their respective classification.
Where: 9 Doyers St, New York, NY 10013
View this post on Instagram
What: Opened by cocktail connoisseurs Greg Boehm, Zach Sharaga and mixologist Nico de Soto, this East Village lounge lives inside a small, brick-walled space with large open windows. The back bar resembles a laboratory with a multitude of lined spice jars, referencing de Soto's penchant for uncanny beverage combinations informed by a signature spice. Standouts on the menu include a tea-like lemongrass concoction with mace-spiced liquor, pineapple juice, lemon juice, coconut water and foaming lemongrass sabayon along with classic Aperol and beet juice recipes.
Where: 35 W 8th St, New York, NY 10011
View this post on Instagram
What: Located underneath Chinese Tuxedo, a pink neon sign reading "no photos, no fighting" ushers guests into Peachy's hidden lounge, where hanging flowers, red leather booths, Gucci wallpaper, more neon signs and drinks served in Buddha-shaped cups dominate the ambiance. The drinks are just as inviting — specifically the Good Sort Rainbow Latte, which fuses pineapple rum, beetroot, turmeric, blue algae and almond milk for a nearly fluorescent appearance. Elsewhere on the menu, "Elixir Cocktails" are each crafted with superfoods, including moringa leaves and bok choy.
Where: 5 Doyers St, New York, NY 10013
View this post on Instagram
What: This '70s-styled West Harlem cocktail bar offers an inside-outside set-up — where a dark, amber atmosphere dominates the indoors, a warmer ambiance defines the backyard with string lights, eclectic outdoor furniture and well-kept greenery. At the bar, torched cocoa butter lands atop foamy rum-and-whole egg for the signature Disco Inferno, while an off-menu lava lamp elixir fuses Peruvian brandy with red wine ice cubes.
Where: 3604 Broadway, New York, NY 10031
View this post on Instagram
What: Hidden behind an unassuming metal door in the Lower East Side, Attaboy's semi-secret interior and premier mixologists are known to draw a crowd. In lieu of a traditional cocktail menu, guests are encouraged to come up with their own alcoholic concoctions for a truly unique experience. For those unacquainted with the art of mixology, tell the bartender how you're feeling along with your preferred flavors and they'll take it from there.
Where: 134 Eldridge St, New York, NY 10002
View this post on Instagram
What: In the East Village, Short Stories' pink-painted walls and bright blue banquettes never cease to draw in a fashionable crowd throughout the weekend. Its set-up is keen to the artistic, featuring a custom bookshelf and various built-in details crafted by Bushwick restauranteur Danny Teran. Popular cocktail choices include the Grapefruit Spritz, which includes Aperol, prosecco and grapefruit, as well as the Trap Door, which fuses Campri with Espolon Blanco and tangerine.
Where: 355 Bowery, New York, NY 10003
View this post on Instagram