Pro Fighters React to Floyd Mayweather vs. Logan Paul Boxing Match Draw
When it comes to legalized bank-robbing, Floyd's the best.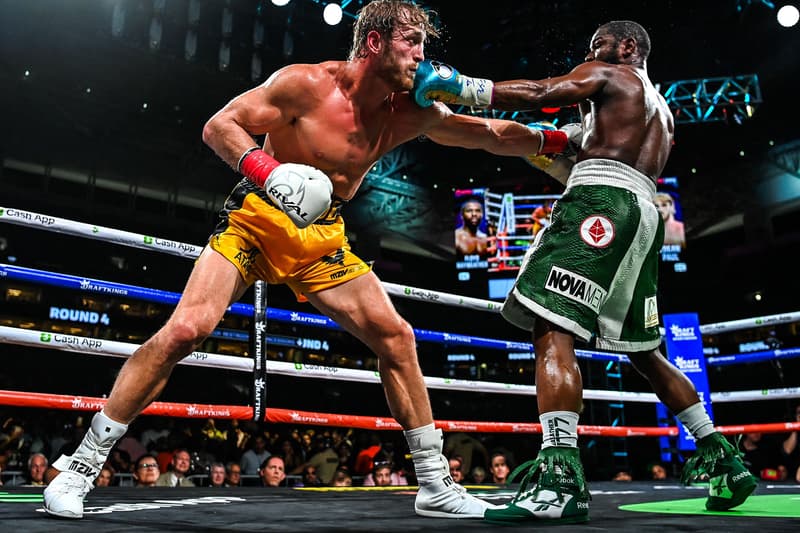 The exhibition boxing match between the 50-0 Floyd Mayweather and Logan Paul has come to an end, and with it came a flood of mixed feelings.
While many fans commented on the fight as being boring with no knockout as promised, Paul saw it as one of the greatest moments in his life as he was able to survive all eight rounds against the legendary boxer — which is extremely surprising as this is only his second official boxing match. Mayweather, who is almost two decades Paul's senior, held in after withstanding some heavy blows in the first round where fans commented that if there was no size and age difference (Logan Paul weighed in at almost 35 pounds heavier and is six inches taller) it would have been a different story.
Twitter was lit up with a number of professional fighters and athletes chiming in with their opinions on how the fight went. From the world of boxing, MMA, and basketball, names like LeBron James, Canelo Alvarez, and Daniel Cormier all came to Twitter to express their thoughts on the Sunday night bout.
Regardless if you see it as a real fight or just a sparring contest, it's still impressive to see Mayweather pulling in such numbers and attention at his age, especially given his financial position.
50-1

HOLY FUCK

MY BROTHER JUST BEAT FLOYD MAYWEATHER

— Paul Paul (@jakepaul) June 7, 2021
It's ah damn shame

— Platinum Mike Perry (@PlatinumPerry) June 7, 2021
in a real fight if i don't finish @LoganPaul in under a minute i'll retire and kill myself.

— Dillon Danis (@dillondanis) June 7, 2021
I would've KO'd him..

— Brandun Lee (@Brandun_Lee) June 7, 2021
Hats off to Logan Paul. He went 8 rounds with greatest boxer ever. Not a good look for Floyd.

— Daniel Cormier (@dc_mma) June 7, 2021
Wow … he carried him … Fun night !!

— Eddie Alvarez (@Ealvarezfight) June 7, 2021
Beast! Goat https://t.co/8EwIYCy2X3

— Paulo Costa ( Borrachinha ) (@BorrachinhaMMA) June 7, 2021
??‍♂️

— Canelo Alvarez (@Canelo) June 7, 2021
Once it gets to certain point of "skill", size makes a huge difference. I thought Floyd would get a couple KDs and then the KO. But once they were in there you see the size difference and Paul being able to tie him up once in range with Floyd to use his long arms.

— Aljamain Sterling (@funkmasterMMA) June 7, 2021
And I thought my fights were boring. #mayweathervspaul

— Michael Chiesa (@MikeMav22) June 7, 2021
It's crazy to think that Logan Paul (0-1) just made $20M on a boxing exhibition.

WHAT ARE WE DOING WRONG? ?

— Francis Ngannou (@francis_ngannou) June 7, 2021
Man this look like Mike Tyson punch out! ???

— LeBron James (@KingJames) June 7, 2021
Floyd, how do you feel about going the distance with Logan Paul tonight?

Floyd: pic.twitter.com/6pbJsQBhjc

— Ariel Helwani (@arielhelwani) June 7, 2021
In other sports news, check out the Floyd Mayweather vs. Logan Paul live round-by-round updates.