Pizza Hut's '90s Classic "The Edge" Pizza Has Returned
For those that hate crust.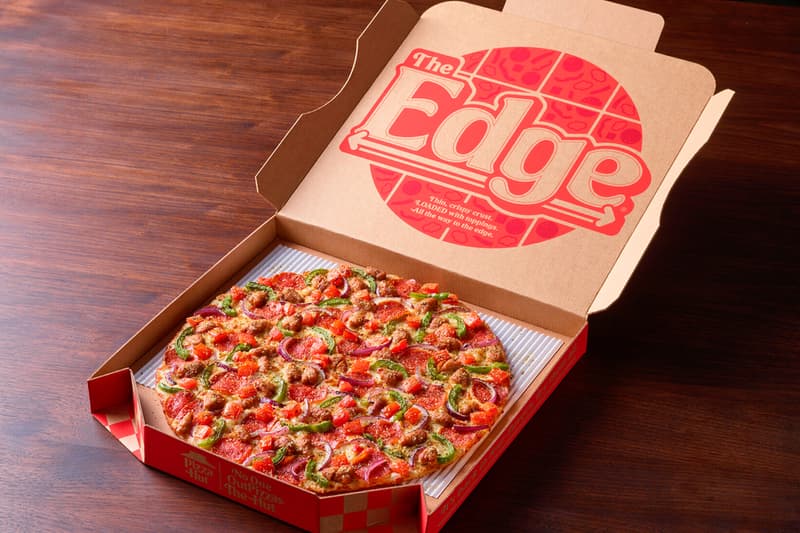 Taking it back to 1997, Pizza Hut has now brought back its "The Edge" Pizza for '90s kids. Innovative at the time, the development became a hit around the nation as it replicated the cracker-thin base of tavern-style pizza.
Available for a limited time only, the crust-less pizza is loaded with toppings and cut into 16 squares for sharing. The return of "The Edge" Pizza comes in four classic options with a variety of meats and a vegetarian choice. The Ultimate (pepperoni, Italian sausage, green peppers, onions and Roma tomatoes), The Carnivore (pepperoni, ham, Italian sausage and bacon) and Pepperoni Lover's is perfect for any meat lover, while The Vegetarian (green peppers, onions, mushrooms and Roma tomatoes) serves as a lighter take
Priced at $12.99 USD, the "The Edge" Pizza is available now at Pizza Hut locations throughout the United States for a limited time only.
For more food and beverage news, a BTS McDonald's McNugget shaped like an Among Us Crewmate is being sold for $40,000 USD.