A BTS McDonald's McNugget Shaped Like 'Among Us' Crewmate Is Being Sold for $40,000 USD
It also comes with Szechuan Sauce.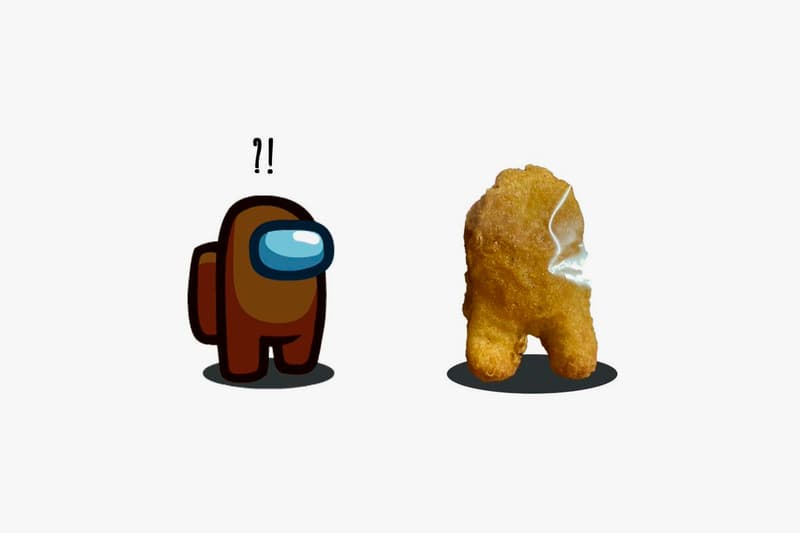 Shortly after the launch of the McDonald's BTS Artist meal, a Chicken McNugget found in a very special order is now being sold for $40,000 USD. Differing from the usual bone, bell, ball and boot McNugget shapes, the morsel is shaped just like an Among Us Crewmate.
The eBay listing launched on May 28 incredibly started at just $0.99 USD but has incredibly shot up to $39,877 USD with 148 bids from 33 bidders (at time of writing). Marked in the "Used" condition, the seller notes that the rare McDonald's nugget has an average expiration of about 14 days and will be delivered prior to expiration. The lucky bidder that wins the auction will receive the highly coveted morsel frozen and air sealed "to ensure freshness" via secure USPS First Class shipping.
It is also important to note that the buyer is offering packets of the beloved Szechaun Sauce to go along with the McNugget at buyer's request.
Head over to eBay to check out or bid on the McDonald's BTS Meal Among Us Crewmate McNugget before the auction ends in two days.
@McDonalds split the cost with me or send me one for free!! ok thank u

— Among Us (@AmongUsGame) June 1, 2021
For more food and beverage news, Miller Lite and New Balance collide for the first-ever beer shoe, the Shoezie.