Chris Hemsworth Offers On-Set Look at Taika Waititi and Himself in 'Thor: Love and Thunder'
Celebrating the wrap on production.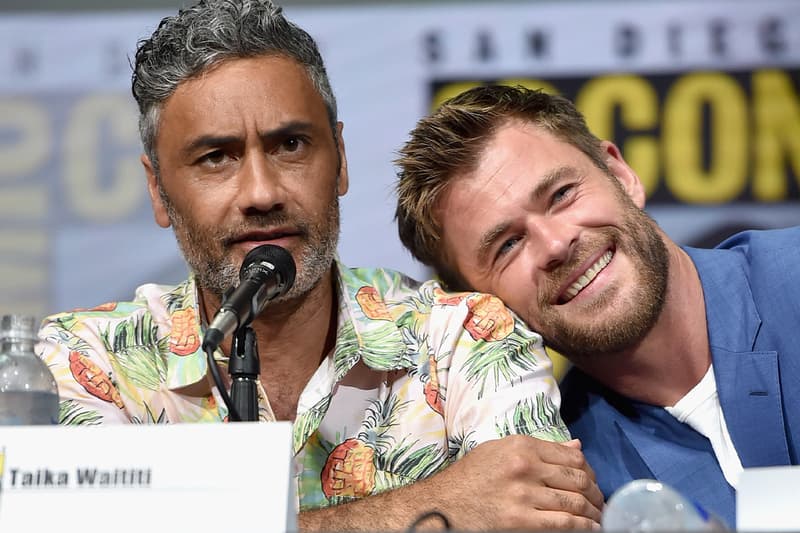 Thor: Love and Thunder has just wrapped production, and in celebration of this, lead actor Chris Hemsworth took to Instagram to share an image of himself and director/actor Taika Waititi on set.
Showing off his massive stature in the image, Hemsworth wrote: "That's a wrap on Thor: Love and Thunder, it's also national don't flex day so I thought this super relaxed photo was appropriate." Speaking of the upcoming fourth installment of the God of Thunder's saga, he also added that "The film is gonna be batshit crazy off the wall funny and might also pull a heartstring or two. Lots of love, lots of thunder! Thank you to all the cast and crew who made this another incredible Marvel journey. Buckle in, get ready and see ya in cinemas!! "
Joining Hemsworth and Waititi on the cast will be Natalie Portman, who'll reprise her role as Jane Foster and even take up the mantle of Thor, Tessa Thompson, who is returning as Valkyrie, Matt Damon, who previously played an Asgardian actor portraying Loki in Ragnarok, and Christian Bale, a fresh addition to the MCU and the main villain of Love and Thunder.
Thor: Love and Thunder is scheduled for release February 11, 2022.
View this post on Instagram
Elsewhere in entertainment, check out the opening ceremony for Shanghai's life-sized Freedom Gundam.