2Pac and Prince Are Getting Their Own Radio Channels on SiriusXM
In honor of Black Music Month.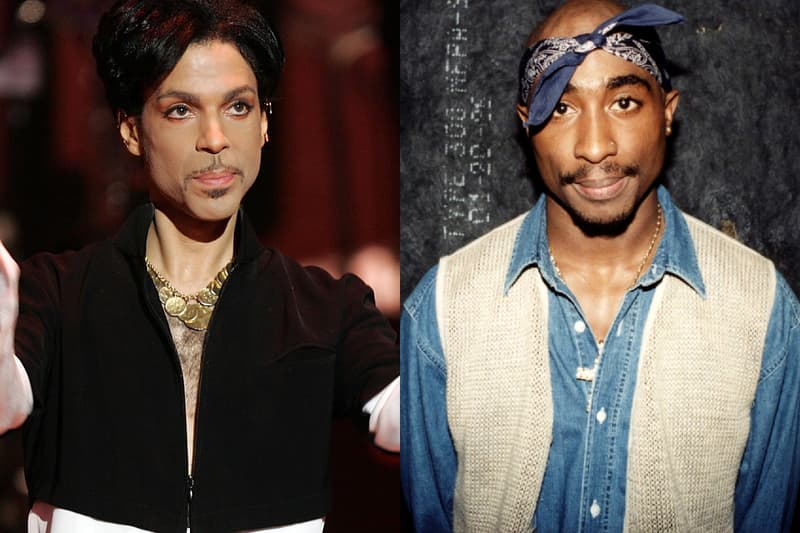 Sirius XM is rewiring its programming to celebrate June's Black Music Month with the launch of three exclusive channels, an original podcast and a specialty music program.
Kicking off the honorary radio celebration, SiriusXM is paying tribute to two game-changing Black artists with The 2Pac Channel and The Prince Channel.
The former will bring listeners on a detailed expedition through the rapper's entire career. Between retold stories of impactful moments in the artist's life and exclusive commentary from his close friends and collaborators, including E.D.I Mean, an original member of The Outlawz alongside Pac, the 2Pac Channel will celebrate the artist's immense influence on music. Within the program, artists will guest DJ for select periods of time and play their personal favorites from Pac's legendary discography.
The Prince Channel will play music from the icon's far-spanning catalog of music, ranging across genres of funk, psychedelic rock, R&B, pop and jazz. Additionally, the program will appease superfans with live performance recordings and songs from Purple Playlists, SiriusXM's curated lineup of songs exploring Prince's long-lasting legacy in music.
Elsewhere in the celebration, the Black Music Forever Radio, which originated on Pandora, will spotlight breaking hits from leading and up-and-coming Black artists.
The radio powerhouse has also introduced an original podcast, titled All Music Is Black Music. Hosted by Selema Masekela, the audio show will delve into the impact that Black music and culture has had on the larger mainstream music landscape through interviews with artists, authors and scholars.
For a full broadcast schedule of special programming for Black Music Month on SiriusXM, head to the company's website.
In other news, Prince's custom shoe collection will soon be on display at Paisley Park.