Elon Musk Says SpaceX's Ocean Spaceport 'Deimos' Will Launch Starship in 2022
The floating spaceport is located off the Texas coast.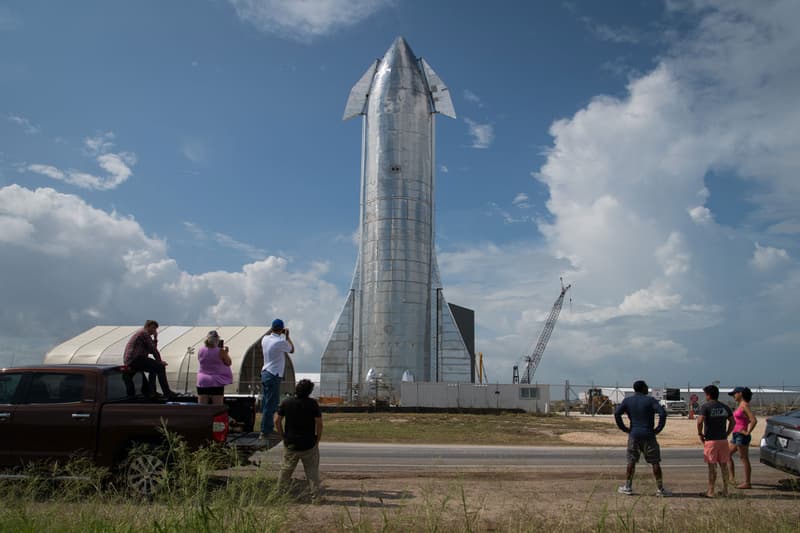 Elon Musk confirmed in a tweet on Sunday that SpaceX's offshore spaceport "Deimos" is currently under construction and will commence operations in 2022.
In response to a rendered image of the forthcoming launchpad, set to be a part of the Starship rocket system, the Tesla and SpaceX CEO wrote, "Ocean spaceport Deimos is under construction for launch next year."
Ocean spaceport Deimos is under construction for launch next year https://t.co/WJQka399c7

— Elon Musk (@elonmusk) May 30, 2021
The floating spaceport will be used as a launch and landing pad for SpaceX's Starship — the spacecraft Musk is preparing to send to Mars. Earlier this year, the company bought two oil rigs off the coast of Texas — named Deimos and Phobos after Mars' moons — to turn into on-water launchpads for the Mars expedition. The fan-shared mock-up of the platform showcases the massive Starship attached to an oil rig-like structure in turbulent waters under a dark sky.
After SpaceX successfully landed its most recent Starship SN15 prototype in Boca Chica, Texas — the first test flight to return to the platform without an explosion — the company is inching closer to sending the Mars-bound rocket on its history-making journey. While Musk has yet to set a distinct deadline for Starship's landing on Mars, he told TechCrunch in December that SpaceX plans on bringing humans to Mars in four to six years.
Speaking of Mars, NASA's Curiosity Rover retrieved captivating images of the rare iridescent clouds that exist on the planet.