YJack's Latest Additon to its Collection Reveals the Center Pieces to a Minimalist Wardrobe
The LA brand delivers men's and women's T-shirts with an x-factor — its signature EXFINA cotton.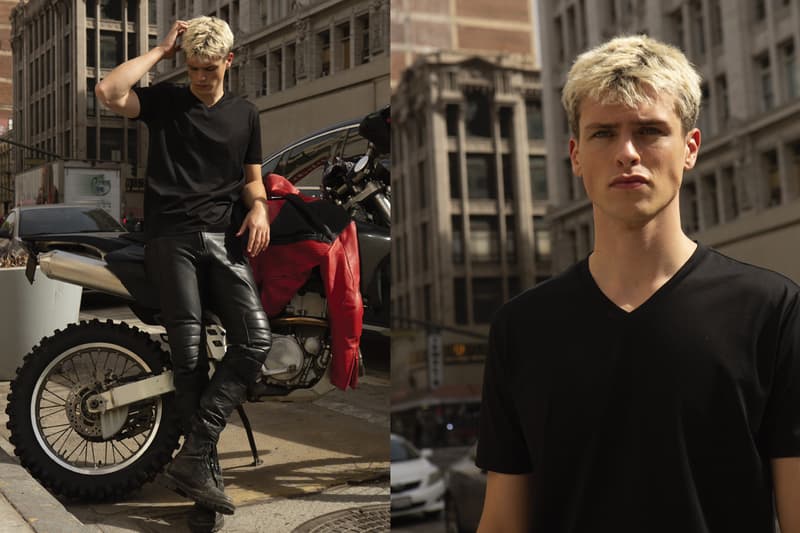 YJack, an apparel company that creates staple pieces for both men and women, is focusing on delivering high quality T-Shirts for everyday wear. The Los Angeles-based brand was founded only two years ago in 2019 and shortly after, launched its first online e-commerce store in Seoul, South Korea. Now, YJack is honing in on its mission to take all the basic pieces we need and truly elevate them using the softest materials for lounging around in at-home or wear for an evening out. Currently, the brand is available online only and, at this fair price point, with eco-friendly packaging and fine material garments, YJack is a no brainer.
With YJack presenting their latest men's and women's collection of T-shirts, the brand offers a fully-realized version of what they've been doing over the last couple years, showcasing its new signature EXFINA cotton. Through years of research and development, YJack created this special cotton fabric that separates it from everyone else. EXFINA is a cotton that is made with Extra Long Staple Cotton Yarn (ELS), which is the highest-grade yarn with only 8% of the world's cotton yarn production. Because of the extended cotton fiber, the stronger the durability is, for the resulting fabric. EXFINA has a smooth feel and its fibers mimic the elasticity and luxurious shine of fine silk. All garments are treated as luxurious wear, made with neat bottom finishing inside and out.
This is made possible through the brand's specific EXFINA Unique Treatment (EUT) process, which is applied to individual fibers and yarns, while others typically only apply similar treatments on the surface of fabrics. EUT removes the stray fibers that cause natural pilling that surface overtime. YJack began with three women's styles and two men's styles and now they carry up to five different men's styles and 8 different women's styles, with additional garments launching later in the Fall, that will include Supima Cotton fibers integrated into their newest styles.
Head to YJack's website now as its mens and womens cozy tees are fully available now for purchase.