Floyd Mayweather Is Launching His First NFT Legacy Collection
Ahead of his fight with Logan Paul.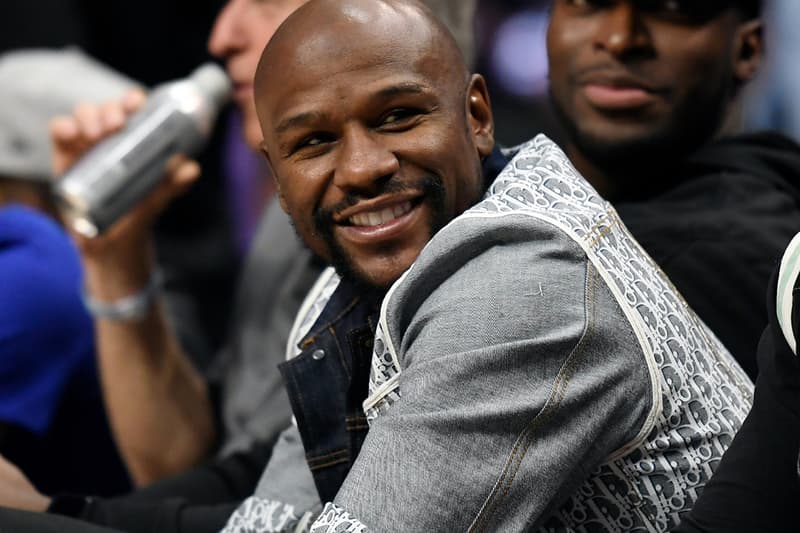 Boxing legend Floyd Mayweather is the latest athlete to hit the NFT world with his own exclusive collection of digital memorabilia. The pieces available are set to commemorate the icon's return to the ring as we honor the athlete's legacy in the sport.
Mayweather has partnered with Reality Gaming Group (a publisher of mobile games and blockchain-based-digital entertainment) and Zytara Labs (NFT production company and studio) to release the limited NFT collection ahead of the highly anticipated exhibition bout with YouTuber-turned-boxer Logan Paul. The NFT drop will feature a limited-edition digital collection in the form of animations, artworks and rare momentos from the athlete's own personal keepsakes.
Speaking about his NFT launch, Mayweather said, "I started from nothing and beat all the odds to achieve what I did in my career and I think that's the American dream. I don't look at myself as a celebrity – I look at myself as an icon, one who made it. My name will always live on for the things that I did and the mark that I left in sports. These digital collectibles give everyone a chance to be part of the Mayweather Legacy."
Mayweather fans worldwide will have a chance at securing rare collectibles starting May 26, ahead of the Mayweather vs. Paul fight scheduled for June 6. Stay tuned for the upcoming Mayweather NFT drop on Floyd NFT closer to the date.
In other NFT news, Havaianas recently dropped its first NFT collection featuring artist Adhemas Batista.