Despite Years of Growth, Women's Football Has a Few More Barriers to Break
A conversation with Common Goal's Lotte Wubben-Moy.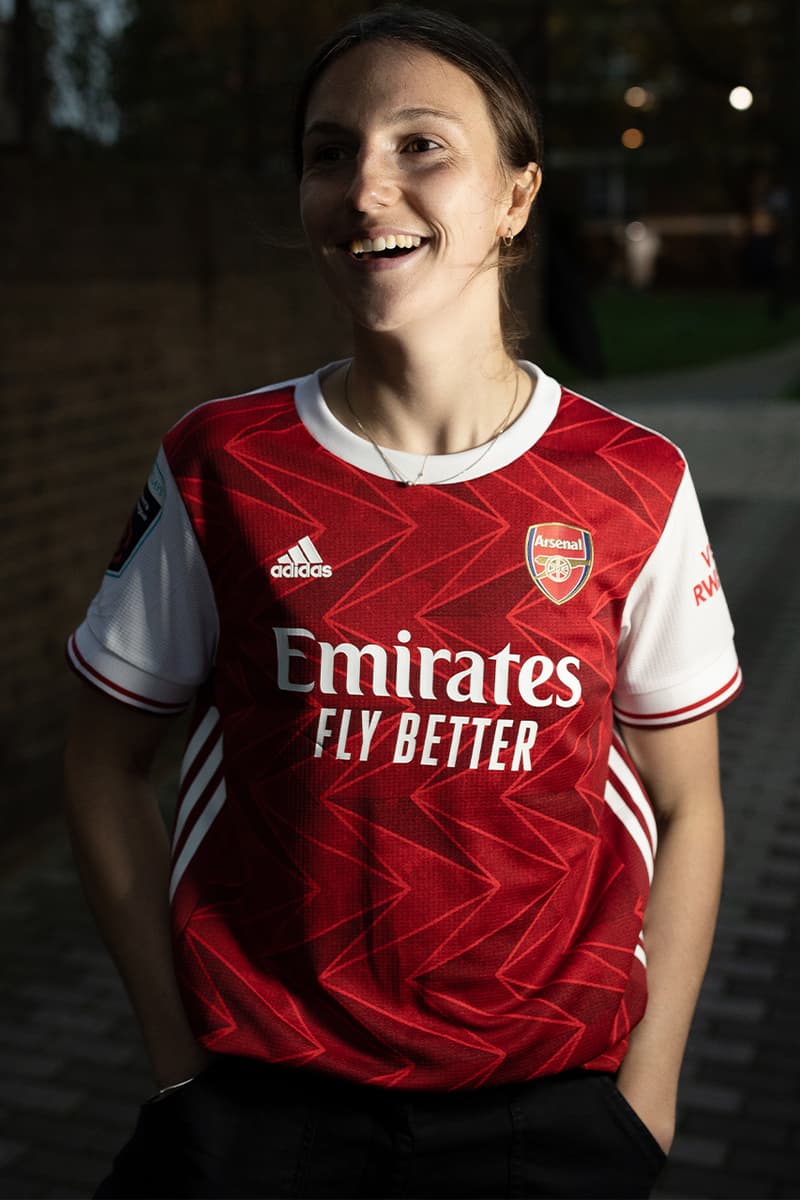 Despite Years of Growth, Women's Football Has a Few More Barriers to Break
A conversation with Common Goal's Lotte Wubben-Moy.
The world of women's football has grown exponentially over the last decade: the Women's Super League (WSL) went professional in 2018, while the women's World Cup surpassed 1.12bn viewers the following year. More recently, it was also announced that top-flight fixtures are to be aired on both BBC and Sky Sports from next season onwards.
This recent £8m-per-season deal is expected to generate a 296.7% rise in WSL viewership over the next year in the U.K. alone, while numbers across Europe and the United States are expected to surge past 300%. Although additional funding and more exposure have certainly cultivated an increased demand for the sport, the rise is also the result of a series of initiatives from various movements to increase the visibility of women's football too.
Common Goal, a global movement that sees professional footballers, managers and clubs donate a minimum of 1% of their earnings, which was launched in 2017 and aims to tackle the important off-field issues that many other organisations often don't. For its ongoing 'Common Goal's Global Goal 5 Accelerator', the movement focuses specifically on the efforts of grassroots organisations towards gender equality.
"Water under the bridge is often a metaphor for achievements in football," England, Arsenal and Common Goal's Lotte Wubben-Moy tells HYPEBEAST. "For me it should be about the bridges being built over the water that matter: the infrastructure and the possibilities that can happen for females through football. Of course 1% is only 1%, but when that 1% becomes more by others joining the movement, that's when it becomes powerful".
22-year-old Wubben-Moy — who has only recently returned to the U.K. following a two-year stint in the United States, playing college football for North Carolina Tar Heels — is aware of the game's rise in recent years, but believes the U.K.has a long way to go.
"In the U.S., football is a vehicle for so much more and it opens up so many more possibilities," she continues. "People don't realise how much football can do beyond on the pitch. It frustrates me when I think of how little people are gaining from the sport in the U.K., even from my time in the U.S. I came back with not only life experiences and having played football, but a degree too. In that sense the U.S. is a lot further ahead".
Despite the increased investment in the women's game across the U.K., Wubben-Moy has suggested that the personnel pulling the strings at the Football Association need to be more representative of the game as a whole before things in the women's game can really push forward.
"The powers that be need to reflect what's happening in this country. Having females and people of multi ethnic and minority groups in higher-up positions will give young people the hope that they can reach the top too," she explains. "I want people to see that women are capable and accepted. I want to see people like me in powerful positions to know they're looking out for women like me too".
While many changes are still needed across the sport, the WSL's recent rise gives Wubben-Moy optimism for the future. "The fact that it's now on the world stage and it's being broadcasted globally is just a telling matter that it's on the rise, while there's more than can and will be done, it excites me to be playing against the world's best," she explains. "One of the nicest things about women's football is that we're doing it together in a way that empowers one another, I know how strong the common voice is".
To find out more about Common Goal and its initiatives, you can visit their website.