'The Ellen DeGeneres Show' to End in 2022 After 19 Seasons
The daytime talkshow host confirmed that it was not due to the allegations from 2020.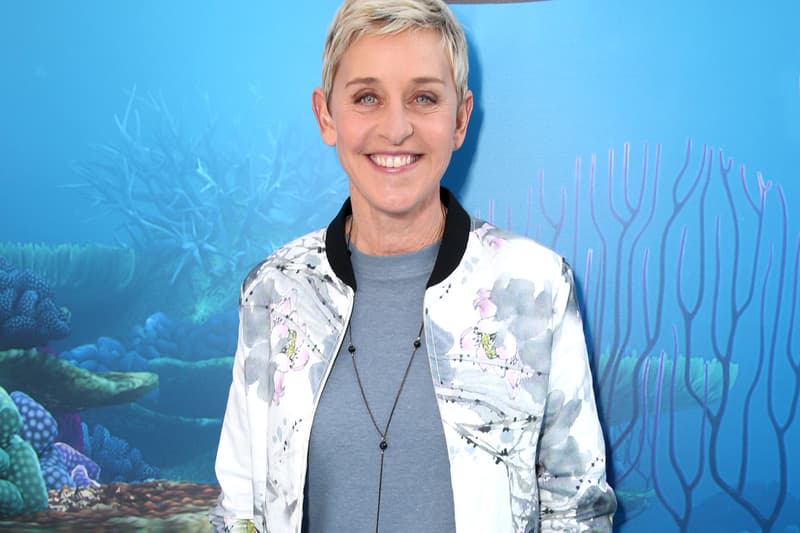 The Ellen DeGeneres Show is officially wrapping up in 2022 after 19 season on the air.
In an interview with The Hollywood Reporter, DeGeneres explained that her decision to call it quits was because she no longer felt "challenged" by the show. "When you're a creative person, you constantly need to be challenged — and as great as this show is, and as fun as it is, it's just not a challenge anymore," she revealed. The host initially thought of stepping down in 2018 with the encouragement of her wife and Arrested Development star Portia de Rossi, but her brother and executives at Warner Bros. persuaded her to continue. "I was going to stop after season 16," she confirmed, continuing, "That was going to be my last season, and they wanted to sign for four more years and I said I'd sign maybe for one. They were saying there was no way to sign for one. 'We can't do that with the affiliates and the stations need more of a commitment.' So, we [settled] on three more years, and I knew that would be my last. That's been the plan all along. And everybody kept saying, even when I signed, 'You know, that's going to be 19, don't you want to just go to 20? It's a good number.' So is 19."
DeGeneres further stated that her decision to leave was not due to the serious accusations thrown her way in 2020; a BuzzFeed News report claimed that the show had a "toxic work environment" that resulted in the firing of several producers due to allegations of grooming and sexual harassment. The host revealed that it "almost impacted the show" but she couldn't address it properly as she was stuck at home. She sad, "But if I was quitting the show because of that, I wouldn't have come back this season. So, it's not why I'm stopping, but it was hard because I was sitting at home, it was summer, and I see a story that people have to chew gum before they talk to me and I'm like, 'OK, this is hilarious.' Then I see another story of some other ridiculous thing and then it just didn't stop. And I wasn't working, so I had no platform, and I didn't want to address it on [Twitter] and I thought. 'If I just don't address it, it's going to go away,' because it was all so stupid."
She did manage to directly apologize during the opening episode of Season 18, and it was named the show's highest-rated premiere in years. Viewership quickly declined, however, despite the constant appearances of Hollywood's biggest stars.
Elsewhere in entertainment, take a look at HYPEBEAST's exclusive interview with Zack Snyder and Dave Bautista for Army of the Dead.