There's a General Mills Cereal Shortage Thanks to 'Pokémon TCG' Scalpers
People are buying pallets at a time.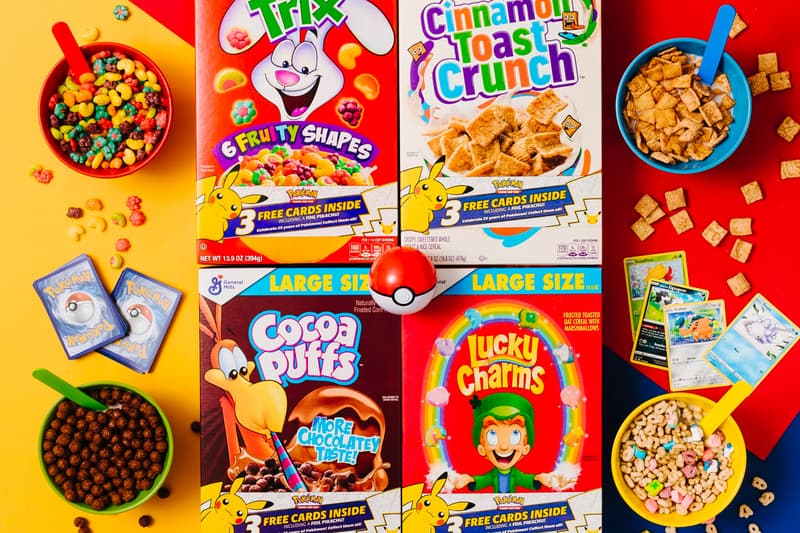 The Pokémon TCG frenzy has now moved from fast food to breakfast creal.
As part of Pokémon's 25th-anniversary celebration, a total of 14 Pokémon cards were packaged into various General Mills cereals like Cinnamon Toast Crunch, Lucky Charms, Trix, and Cocoa Puffs. With the number of card scalpers, not even children's cereal is safe as it has been reported that a number of stores like Walmart have experienced customers buying up pallets of cereal only for the cards, or worse, opening the boxes right inside the store and stealing the cards. In some instances, stores are combating the theft of cereal with the use of spider security wrap devices.
The wealthy family in my hometown owns a card store and last week i went to their rummage sale. There were literally pallets and pallets of years old cereal boxes that came with free pokemon cards originally, but there was a sign that said all the card packs had been taken out pic.twitter.com/zOdrN6YM6d

— smellbo smellborg smellington (@joeycannoli1) April 30, 2021
We've actually got to this stage? ??‍♂️ #Pokemon #PokemonTCG pic.twitter.com/DhPikSHA4t

— Pokemon Giveaways (@PokeTCGiveaways) May 2, 2021
In other trading card news, Michael Jordan signed NBA-All Star Game Patch Card to fetch $2.5M USD at auction.