Migos Share Release Date For New Album 'Culture III'
The group reunites for a third LP following three independent albums.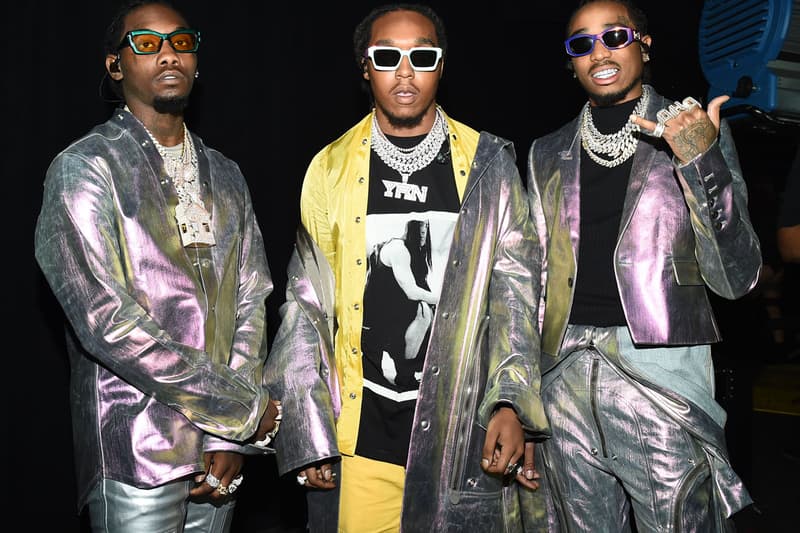 Migos have announced an official release date for their upcoming album Culture III — the third LP in the trio's series, following Culture (2017) and Culture II (2018). In a press release shared by the group, Migos confirmed that they will make their highly-anticipated return next month with a simple statement: "June 11th. We're back."
Once Culture II hit the radio, Migos embarked on tour with Drake, before briefly splitting to focus on their first-ever independent albums. That same year, Takeoff dropped The Last Rocket and Quavo debuted Quavo Huncho, preceding Offset's Father of 4 release in 2019.
In that time, Migos also put out several singles, including "Position to Win," "Stripper Bowl," and "My Family," while also hopping on "Give No Fxk," a collaboration with Young Thug and Travis Scott in early 2020 that will appear on the new album, and "WE GOING CRAZY," which features DJ Khaled and H.E.R.
View this post on Instagram
Quavo initially announced in October 2018 that Culture III would arrive "at the top of 2019," before Offset revealed in March 2019 that the album would actually be pushed back to 2020. In December of that year, Quavo shared on The ETCs podcast that the group had to delay the release due to the pandemic. "Right now, we just waiting on Culture III. We done with the album," he said. "We just waiting on 2021, man, so everything can crank up. We don't wanna drop it right now."
Earlier this year, Migos shared a short behind-the-scenes video on the making of the album, in which Quavo, Offset and Takeoff are hard at work in "The Compound" under the caption: "The Album Is Coming."
Last week, the group shared the latest track set to appear on the upcoming album, "Straightenin," along with a revved-up music video filled with luxury sports cars. As Culture III's release approaches, take a look at what to expect from Migos' next era in the new visual.