LVMH's Bernard Arnault Briefly Surpasses Jeff Bezos As Forbes' Richest Person in the World
Attributed to LVMH's recent financial successes.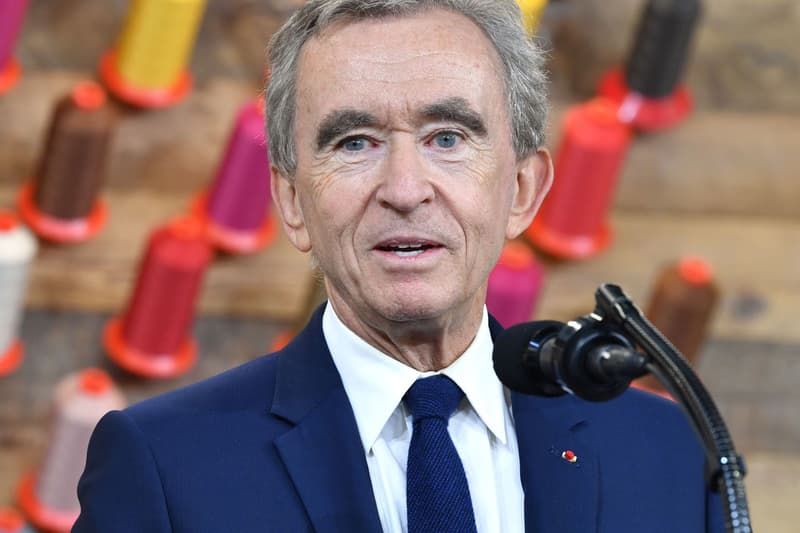 Chairman and CEO of LVMH Bernard Arnault briefly surpassed Amazon's Jeff Bezos as the wealthiest person in the world on Monday, according to Forbes.
The French fashion titan jumped from the third spot on Forbes' real-time billionaire tracker to the first spot in the early hours of Monday morning. According to the site, Arnault's fortune grew to $186.3 billion USD on Monday, for a short time succeeding Bezos who is worth $186 billion USD. Arnault's rise in ranks follows the luxury conglomerate's impressive Q1 financial results, which noted a 30 percent revenue rise over the first quarter of 2020.
Forbes corrected its listing later in the day, saying that Bezos has reclaimed the top spot after markets opened in New York.
Jeff Bezos didn't have to wait long to reclaim his throne as the richest person in the world: A few hours after losing the title to French luxury fashion magnate Bernard Arnault, he's now back at No. 1 after Amazon's shares ticked up when markets opened in New York pic.twitter.com/wCqQnvTdUH

— Forbes (@Forbes) May 24, 2021
Tesla and SpaceX CEO Elon Musk also rose above Arnault on Monday afternoon, according to Forbes, putting the French fashion magnate back in the number three spot.
In March, the LVMH's market cap soared past $320 billion USD, becoming the highest valued company on the European stock market. Between April 2020 and February 2021, the company's share price jumped by over 65 percent.
LVMH oversees 75 luxury global brands, including Dior, Givenchy, Marc Jacobs, Kenzo, Celine and Bulgari, among others.
In other news, LVMH, Prada and Richemont plan to come together to form a unified blockchain consortium.