Timothée Chalamet Will Play Young Willy Wonka in New Warner Bros. Film
Exploring the iconic character's origin story.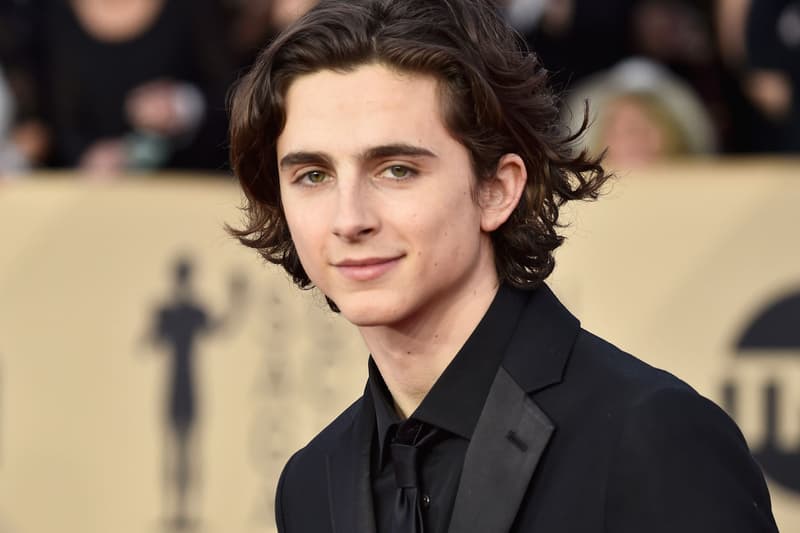 Timothée Chalamet is set to play the iconic fictional chocolatier in Warner Bros. and the Roald Dahl Story Co.'s Wonka, a new musical prequel based on the early life of Willy Wonka.
According to Deadline, the Oscar-winning actor will take on the titular role, previously played by Gene Wilder and Johnny Depp in earlier remakes of the 1964 children's novel Charlie and the Chocolate Factory. The new film delves into the upbringing of Willy Wonka before he opened his chocolate factory. Details on the storyline have yet to be revealed, though the actor's representatives have confirmed that Chalamet will sing and dance in the upcoming movie.
The news follows long-term negotiations that transpired due to the extensive vocal and choreography rehearsals that will be necessary prior to filming. "He's been the top choice for some time but scheduling was a hurdle that had to be overcome as training for those numbers is included in the prep for this film," Deadline reported.
Paul King, the visionary behind the Paddington films, will direct the movie from the screenplay he co-wrote with Simon Farnaby. Additionally, David Heyman will produce the film under Heyday Films, alongside executive producers Michael Siegel and Alexandra Derbyshire.
This latest rendition will mark the third time Warner Brothers has brought the Roald Dahl book to life, following the original film in 1971 and Tim Burton's adaptation in 2005.
Chalamet will also star in Denis Villeneuve's Dune for Warner Bros., Wes Anderson's The French Dispatch with Frances McDormand and Adam McKay's Don't Look Up with Leonardo DiCaprio and Jennifer Lawrence in the latter half of 2021.
In related news, Timothée Chalamet is preparing to co-host the September Met Gala alongside Billie Eilish, Naomi Osaka and Amanda Gorman.