Arcana Mirrored Cabins Are Reimagining the Canadian Camping Experience
Located just two hours north of Toronto, visitors will be fully immersed in the great outdoors.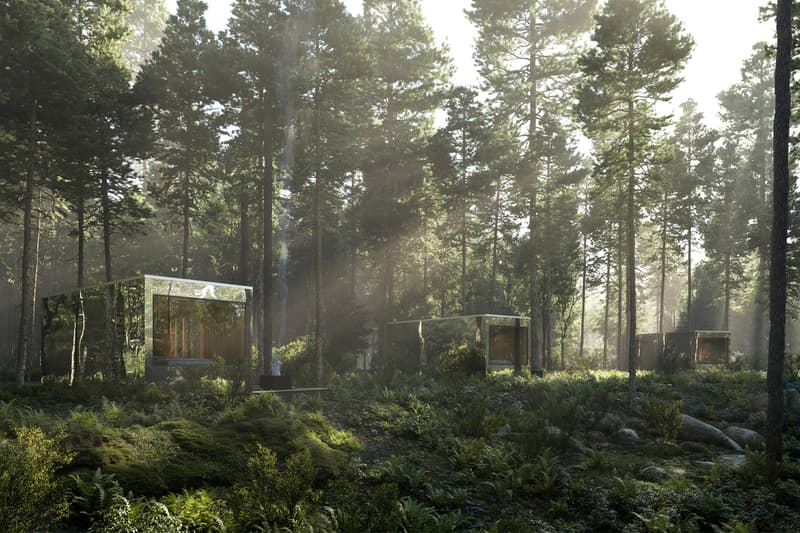 1 of 7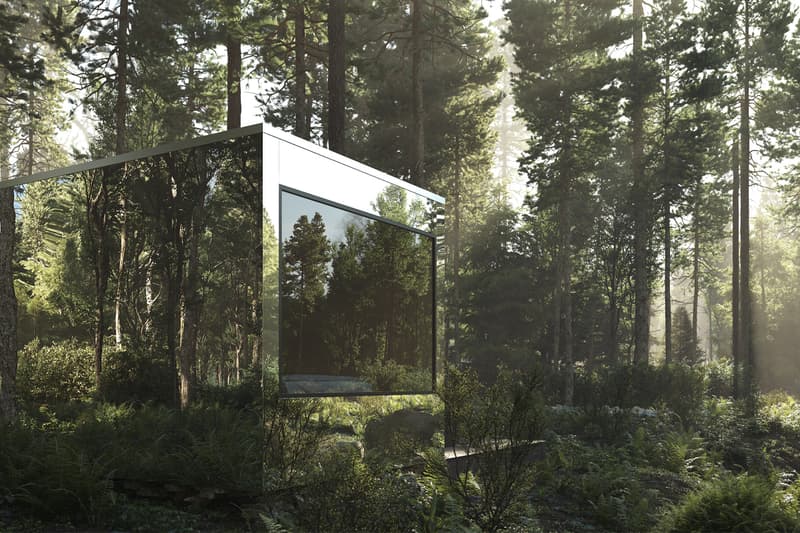 2 of 7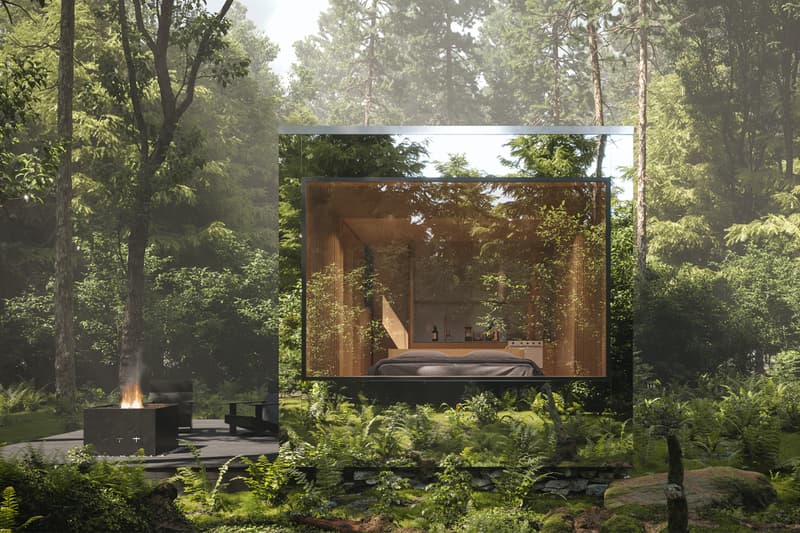 3 of 7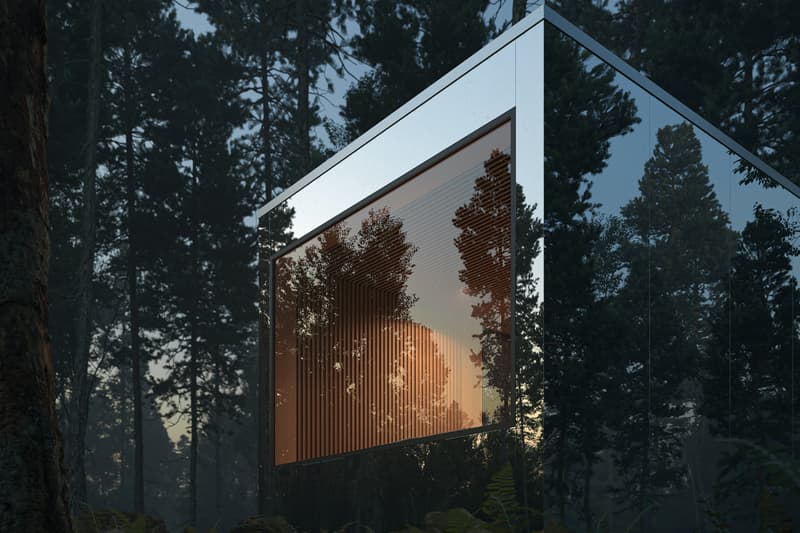 4 of 7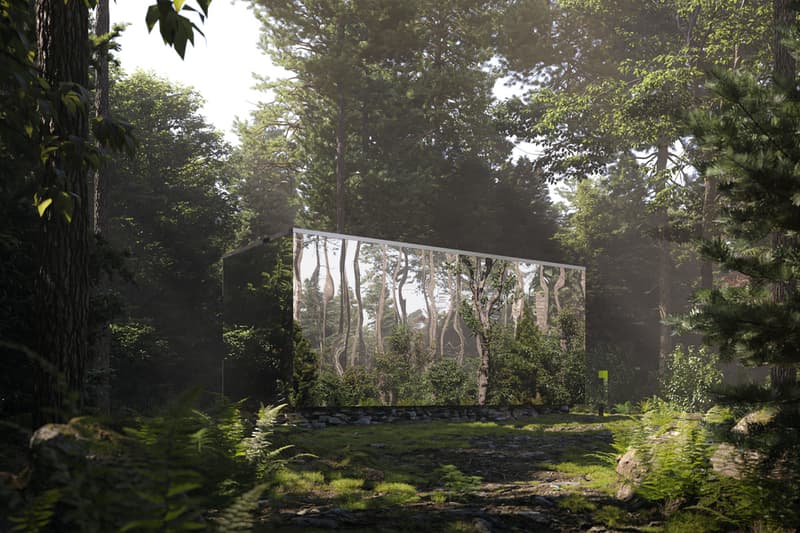 5 of 7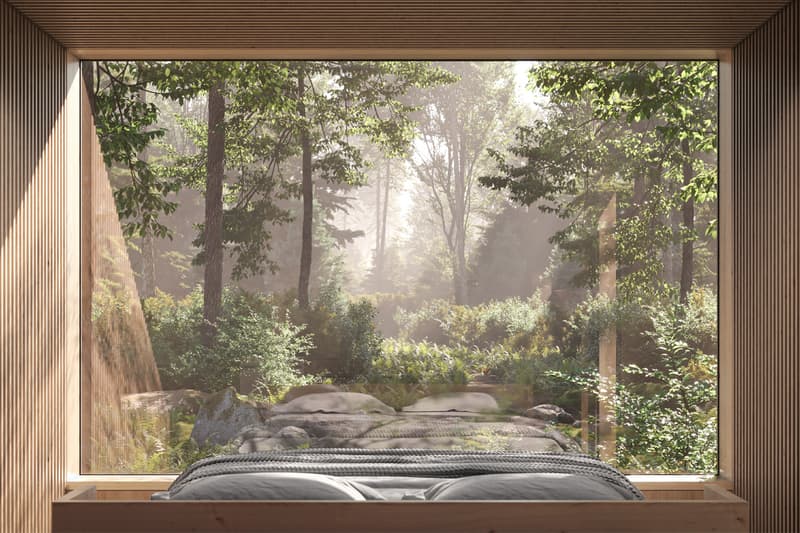 6 of 7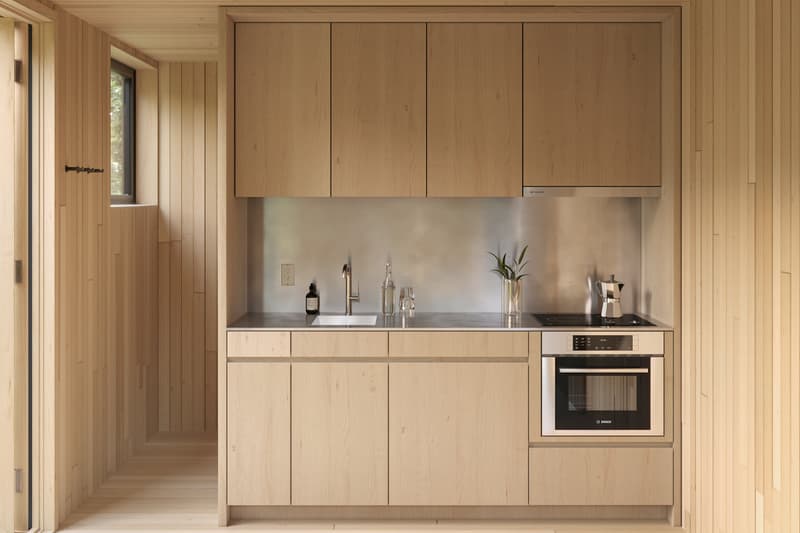 7 of 7
Canadian architecture office Leckie Studio and design agency Aruliden have released official renderings for a series of mirrored cabins called Arcana. The mirrored structures are expected to be built in a forest just two hours north of Toronto, Ontario.
The Arcana mirrored cabins are designed to give visitors a fully immersive experience in the great Canadian outdoors, blending entire camping complexes into the natural surroundings. The location of these cabins remains a secret until guests have booked their stay. The reflective outer walls allow the structures to completely merge with the woodland landscape, seemingly providing a whimsical experience for visitors.
The cabins are to be built with wooden frames and cladding covered in sheets of polished stainless steel to give the mirrored effect. The interior of the cabins is lined with pine, while one side of the cabin will feature a floor-to-ceiling window in the bedroom, allowing for natural light to seep through in all hours of the day. Each cabin will have running water and electricity, but the designers plan to create an off-grid version in other remote locations in the near future.
Leckie Studio has emphasized the comfort of the cabins stating, "There's a contemporary kitchen, a custom-built fire pit with grill situated on the private deck for all-weather alfresco cooking, and a private bathroom with a rainfall showerhead, and a carefully curated selection of amenities supplied from Sangre de Fruta." Guests can also enjoy the on-site facilities such as the sauna, forest baths and tours of the 15km wooded hiking trails around the camp grounds.
Cabins are 275-square-foot buildings designed to almost feel invisible to outsiders. Located in the middle of a deciduous forest, guests are expected to feel one with nature as much as possible. The metal cladding offers a slightly distorted reflection so that birds are not harmed from accidentally flying into the structures.
Construction on the Arcana cabins is set to begin later this year. For more information on the design, check out Aruliden.
Elsewhere in design, Settlers of Catan now has a new 3D version available for pre-order now.