Memes Are Selling Big in the World of NFTs
From 'Nyan Cat' to 'Disaster Girl,' meme creators are making bank.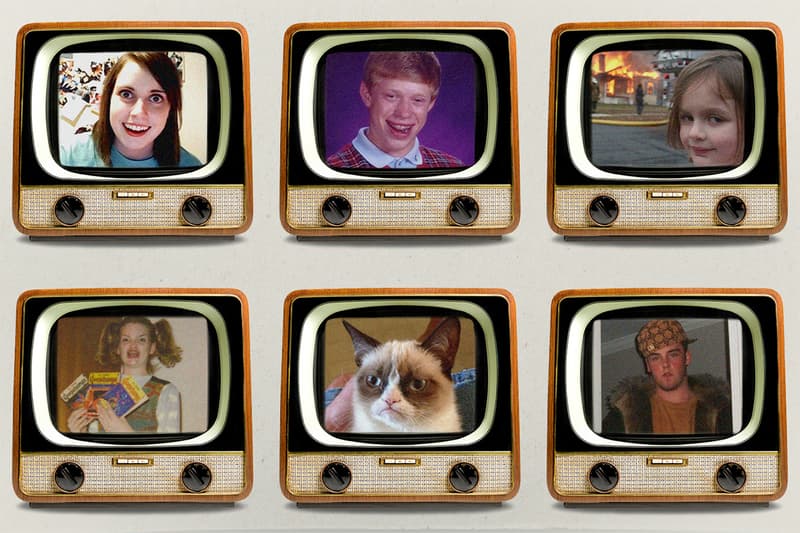 Some of the Internet's most famous memes over the past two decades are making a comeback, and this time they're finally getting the financial recognition they deserve, all thanks to the advent of nonfungible tokens. From Nyan Cat and Bad Luck Brian, to Charlie Bit My Finger and the Overly Attached Girlfriend, here are how some of our favorite Internet memes fared in the world of NFTs.
And vote for your favorite meme in the poll at the end.
Nyan Cat
Kickstarting the recent craze, meme creator Chris Torres celebrated the 10th anniversary of his ultra-iconic Nyan Cat with the sale of a reworked GIF version, which fixed some of the tiny little details he said had bugged him ever since the viral video first hit YouTube back in 2010. As the auction came to a close, its price skyrocketed, ultimately selling for a staggering $560,000 USD.
Overly Attached Girlfriend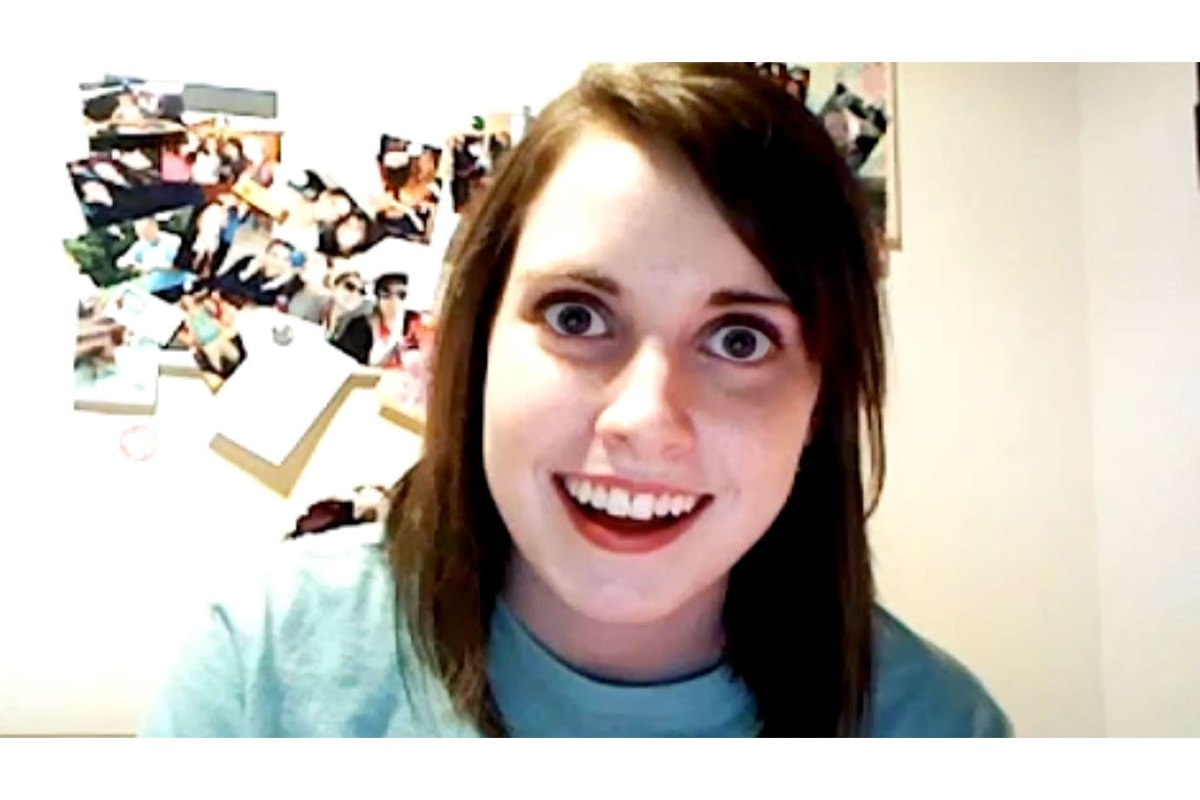 In 2012, YouTuber Laina Morris shot to fame after her JB Fanvideo went viral on Youtube, amassing more than 21 million views since the video was first uploaded nine years ago. Morris soon became recognized as the Overly Attached Girlfriend after viewers made a meme out of her incredibly creepy facial expression in the form of a screenshot of her clip. Fortunately for Morris, that very image sold for a whopping $555,000 USD on Foundation back in April.
Disaster Girl
Perhaps one of the most famous (and relatable) memes to ever have existed, Disaster Girl found its origin back in 2005, when Zoë Roth's father Dave Roth captured a photo of her smiling menacingly by a burning house. The image was submitted to JPG Magazine three years later and became an instant hit, spawning a whole series of Photoshopped images of Zoë standing in the foreground of other disasters. Now aged 21, Roth sold an NFT of the meme for an incredible $500,000 USD, and says she'll pay her student loans with the money.
Charlie Bit My Finger
Another YouTube sensation, Charlie Bit My Finger was first uploaded to the social media platform back in 2007, and has since attracted more than 884 million views. Despite only being 56 seconds long, the hilariously adorable clip sold for $760,000 USD just last Sunday, with the children's family saying that it'll be removed from YouTube in order to make the NFT even more special.
Grumpy Cat
No doubt one of the world's most famous cats ever, Grumpy Cat gained immense popularity after an image of her dismayed look was uploaded to Reddit back in 2012. Over the years, she'd go on to become a New York Times best-selling author, star in her own Lifetime Christmas movie, and even become the first cat in history to receive a wax figure of herself at Madame Tussaud's. Unfortunately, she passed away back in 2019, which made the NFT of her meme even more sentimental, ultimately selling for $101,000 USD.
Scumbag Steve
The Internet loves to hate him, but Scumbag Steve, whose real name is actually Blake Boston, has undeniably brought many of us hours upon hours of joy through the countless memes this image has generated. 10 years on, Boston has now managed to sell the image which his mother took of him for a handsome $81,000 USD.
Bad Luck Brian
Thanks to the advent of NFTs, his luck doesn't seem so bad after all. Bad Luck Brian, whose real name is Kyle Craven, became the face of misfortune back in 2012, when his long-time friend Ian Davies uploaded his yearbook photo onto Reddit with the caption "Takes driving test…gets first DUI." By August that year, there were more than 100,000 variations of the meme. While it didn't make as much as the other memes above, his yearbook photo still brought in $54,000 USD during its NFT auction back in March.
David After Dentist
Going to the dentist is possibly one of the most daunting and terrifying experiences of our childhoods, but luckily for young David DeVore Jr., a healthy dose of painkillers after a tooth removal seems to have gotten him distracted enough from what has just happened. "is this real life?" he asks before screaming out primally. Now 12 years down, the YouTube video managed to sell for $11,000 USD.
Ridiculously Photogenic Guy
If you train hard enough, running a 10km race is definitely doable, but the hard part is looking as good as this guy when you're running it. Zeddie Little was participating in the 2012 Cooper River Bridge Run when a friendly photographer snapped a photo of him mid-jog, which usually would've looked quite awkward. But much like How I Met Your Mother's Barney Stinson, Little looked ridiculously photogenic, so it's no surprise that the meme NFT auctioned for $9,000 USD.
Ermahgerd Girl
Another 2012 hit, the Ermahgerd Girl rose to fame when this image of her holding three Goosebump books and looking ecstatic was first uploaded onto Reddit's /r/funny. Memes quickly spawned from the photo, reaching all corners of the Internet in just a matter of weeks. Now sold by the girl herself, Maggie, the NFT went for $6,000 USD back in April.
Four Lads in Jeans
Four friends went to the pub, had their photo taken, became Internet famous, and then decided to sell the image as an NFT. But what ultimately happened can only be described as the most Four Lads in Jeans thing possible. Hoping to ride the wave of the recent meme NFT craze, these four lads decided to offer Four Lads in Jeans for sale as an NFT, and said that they were aiming for a sale price of $1 million USD. It then sold for $1,100 USD, a rather fitting narrative.
Poll
Which meme is your favorite?
Four Lads in Jeans
Charlie Bit My Finger
Disaster Girl
Nyan Cat
Overly Attached Girlfriend
Grumpy Cat
Scumbag Steve
Bad Luck Brian
David After Dentist
Ridiculously Photogenic Guy
Ermahgerd Girl