'Nyan Cat' Crypto Art Sells For 300 ETH Equaling More Than $560,000 USD
A big sale celebrating the meme's 10 year anniversary.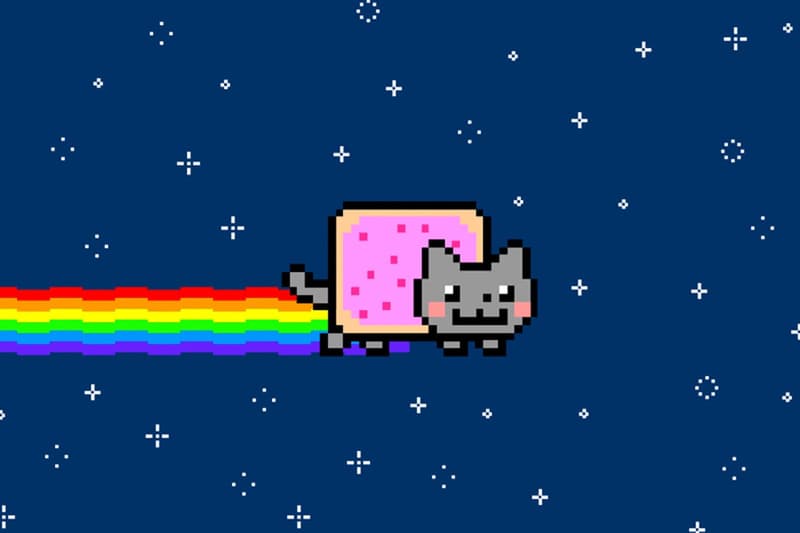 Last Friday, in celebration of its upcoming 10th anniversary in April, Nyan Cat creator Chris Torres offered up a remastered version of the fantastic GIF for auction over on Foundation, and it has now sold for roughly the equivalent of more than half a million dollars.
As the auction neared its end, prices began to skyrocket as expected, going from roughly 15 ETH all the way to a closing price of 300ETH over the course of just 30 minutes. Translated into actual currency, the final amount paid is worth $560,097 USD as of writing. Foundation and Torres also tuned in to the end of the auction with a live-stream on Twitch where he explains the story behind the creation of Nyan Cat, which you can watch below.
Just opened up the flood gates to the future of meme economy in the Crypto universe, no big deal~

But seriously, thanks for believing in Nyan Cat all these years. I hope this inspires future artists to get into #NFT universe so they can get proper recognition for their work! pic.twitter.com/JX7UU9VSPb

— ☆Chris☆ (@PRguitarman) February 19, 2021
Going once, going twice, sold! ?

Thank you to @PRguitarman for bringing us along for the historic ride. ? @NyanCat forever. ?

Rewatch the auction live stream → https://t.co/XJQI2O0Ula pic.twitter.com/ywpgglnGiw

— Foundation (@withFND) February 19, 2021
Elsewhere in the art world, Derrick Adams' "The Last Resort" exhibition has opened at Chicago's Rhona Hoffman Gallery.