Iconic Abbey Road Street Sign Heads to Auction
The street is known as the home of Abbey Road Studios and the namesake of the 1969 Beatles album.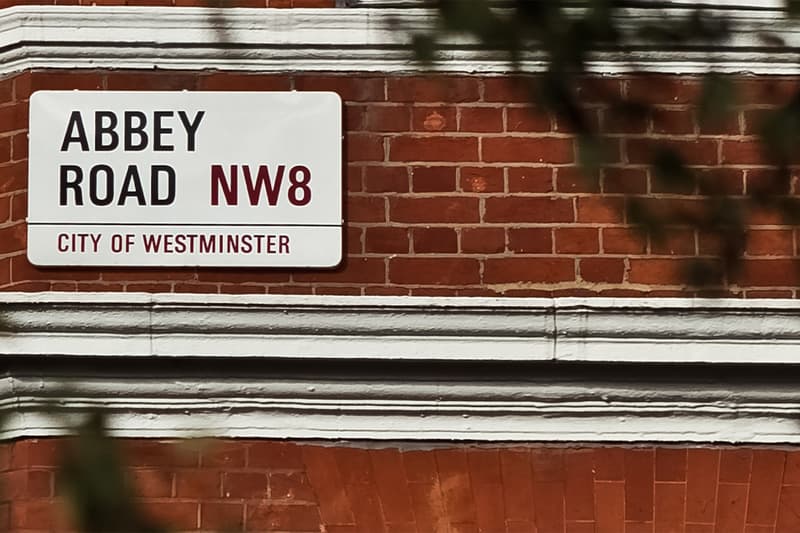 The street sign of the iconic Abbey Road, home of the legendary Abbey Road Studios, is going up for auction.
According to reports, bidding reached £1,110 GBP (approximately $1,560 USD) just hours after the auction went live and, as of writing, is going for £8,500 GBP (approximately $11,915 USD) — way above its estimated going price of at least £5,000 GBP (approximately $7,010 USD). The sign is being sold by the Westminster City Council, who promises to use the money for better civil services.
The Abbey Road marker is just one of many street signs included in the auction block, with all of the lots featuring a celebrated design created by Misha Black in 1967. Its black street name and red postcode style is copyrighted and can only be used in London.
Abbey Road, located in the borough of Camden, has its fair share of popularity. The Beatles named their 1969 record after the street and is the location of the album's famed cover art, and even recorded a handful of their work at Abbey Road Studios.
"This collection offers a unique opportunity to own part of our city's history," deputy leader Melvyn Caplan said in a statement. "These are original signs which have been on the streets of London in recent years — through historic moments and cultural milestones."
Auctioneer Catherine Southon added, "At times like this, when a lot of us are staying outside of London and not commuting in, you forget the sights, the sounds, the smells of the city, and it's just wonderful to have something like this to remind us."
Elsewhere in design, Bored Being a Toy unveiled a plush toy in honor of the late Pop Smoke.