AHA Sparkling Water's Formula for Success Can Be Found in Its AHAttention-Grabbing Visuals
AHA's bold flavor combinations — including recent additions Raspberry + Acai and Mango + Black Tea — deliver a uniquely delightful, flavor-forward experience…especially if you let Lauren Lapkus and Colton Dunn tell it.
AHA, Sparkling Water, Coca-Cola's first new brand in over a decade, is adding even more fizz and flavor with the launch of the brand's first ad campaign featuring comedians Lauren Lapkus and Colton Dunn delivering a jubilant rallying cry, "Can I Get an AHA?" The campaign comes off as bright, joyful and reaction worthy, with creative live in cities including Atlanta, Los Angeles, New York City and Chicago, while the remaining pieces will live on TV, social and streaming channels. "With a name that's fun to say and a beverage that's fun to drink, we're leaning into humor with the goal of enlivening our fans' everyday moments," said Ulises Ramírez, Group Director in Hydration For North America, Coca-Cola. "We're incredibly proud of the brand love we've earned in our first year on shelves, and are looking forward to reaching an entirely new fan base with the help of the brilliantly funny and always refreshing Lauren Lapkus and Colton Dunn."
Despite launching in the early stages of the COVID-19 pandemic, AHA's first-to-market beverage formula has disrupted the sparkling water industry and has helped the brand break through with unique flavor combinations and vibrant, eye-catching packaging. graphics to a catchy name and logo, to buzzworthy social media content and creative billboards across the country, this differentiated visual identity has propelled AHA to an incredibly impressive growth rate. The brand outperformed category benchmarks across key metrics like brand love, taste preference and repeat purchases, and finished 2020 with an 8.3% share of the unsweetened flavored sparkling water category. Additionally, the brand's flavored sparkling water sales were up 24% from January 2020 to January 2021, with innovation accounting for 52% of total category growth.
1 of 7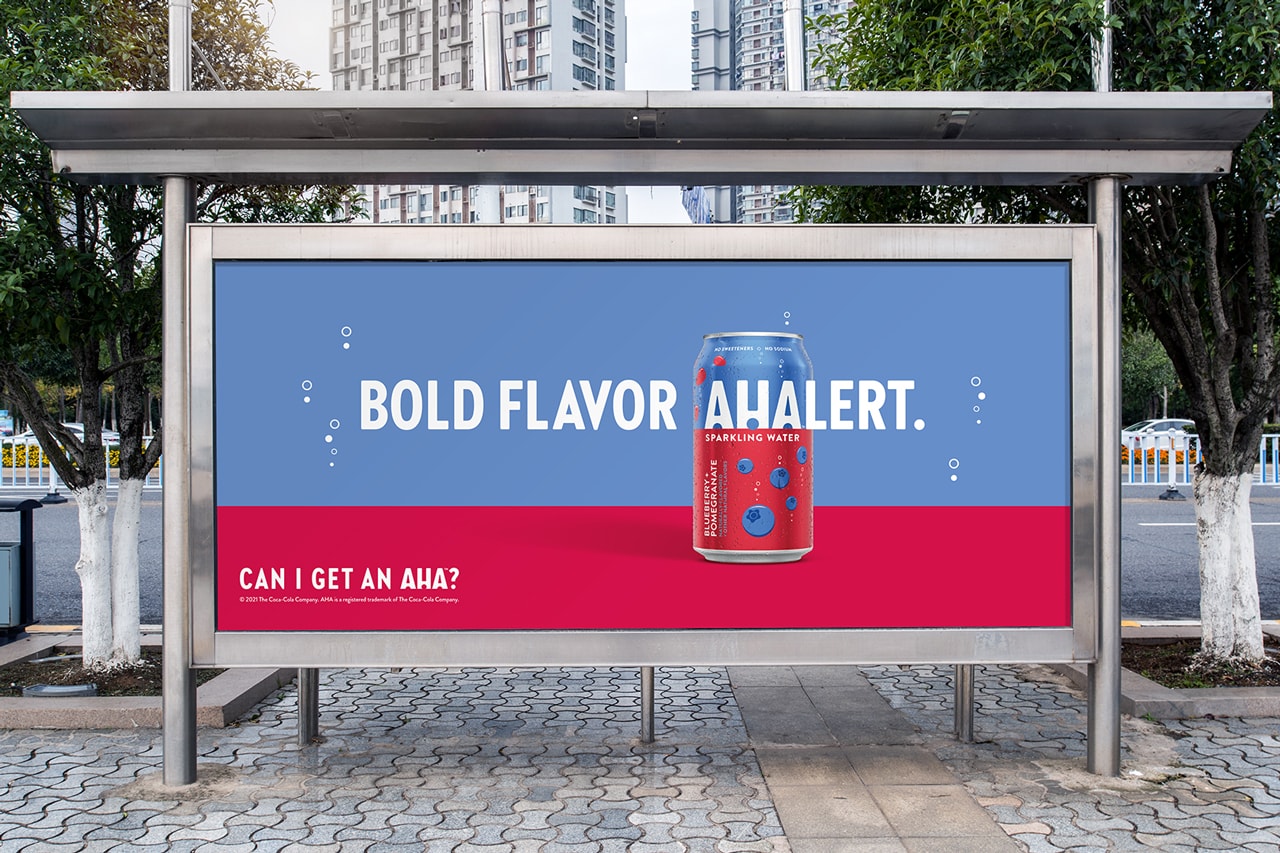 2 of 7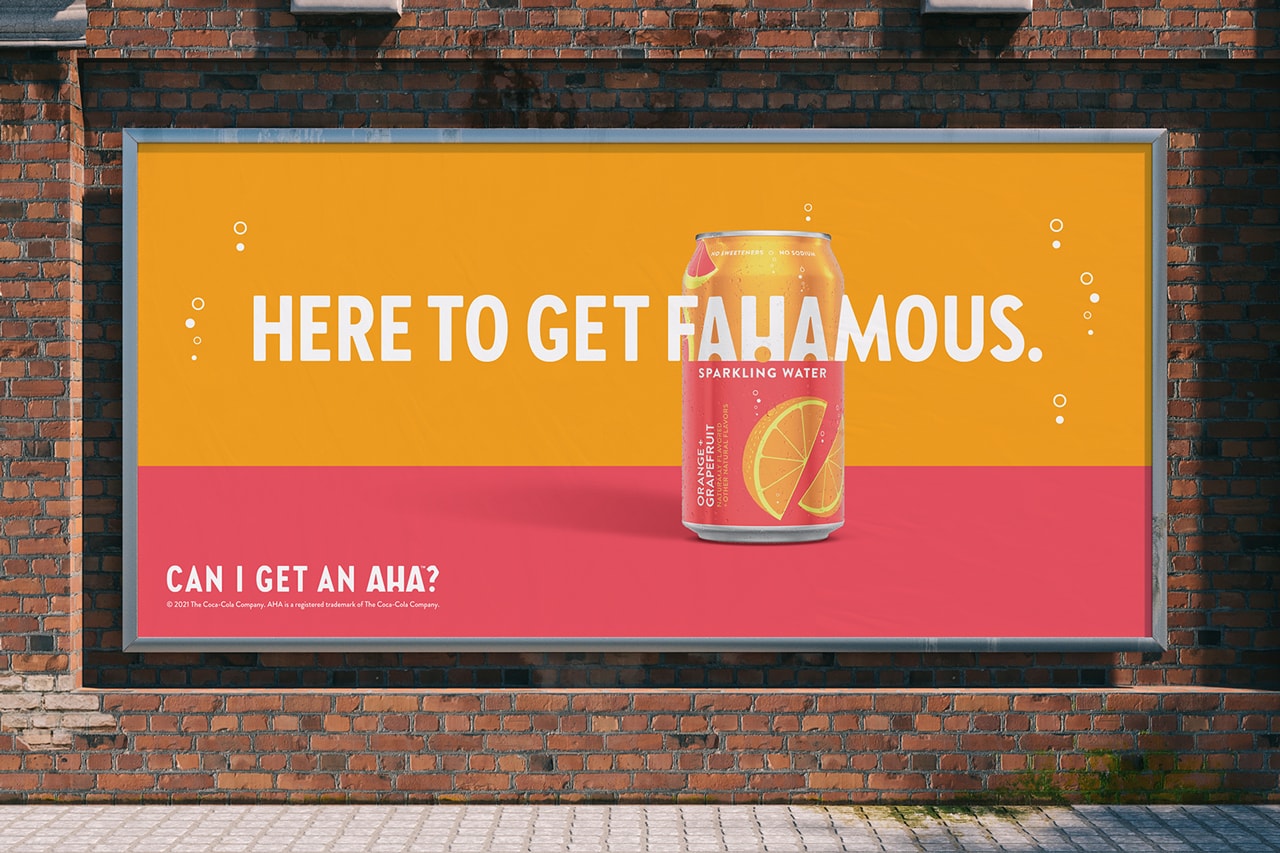 3 of 7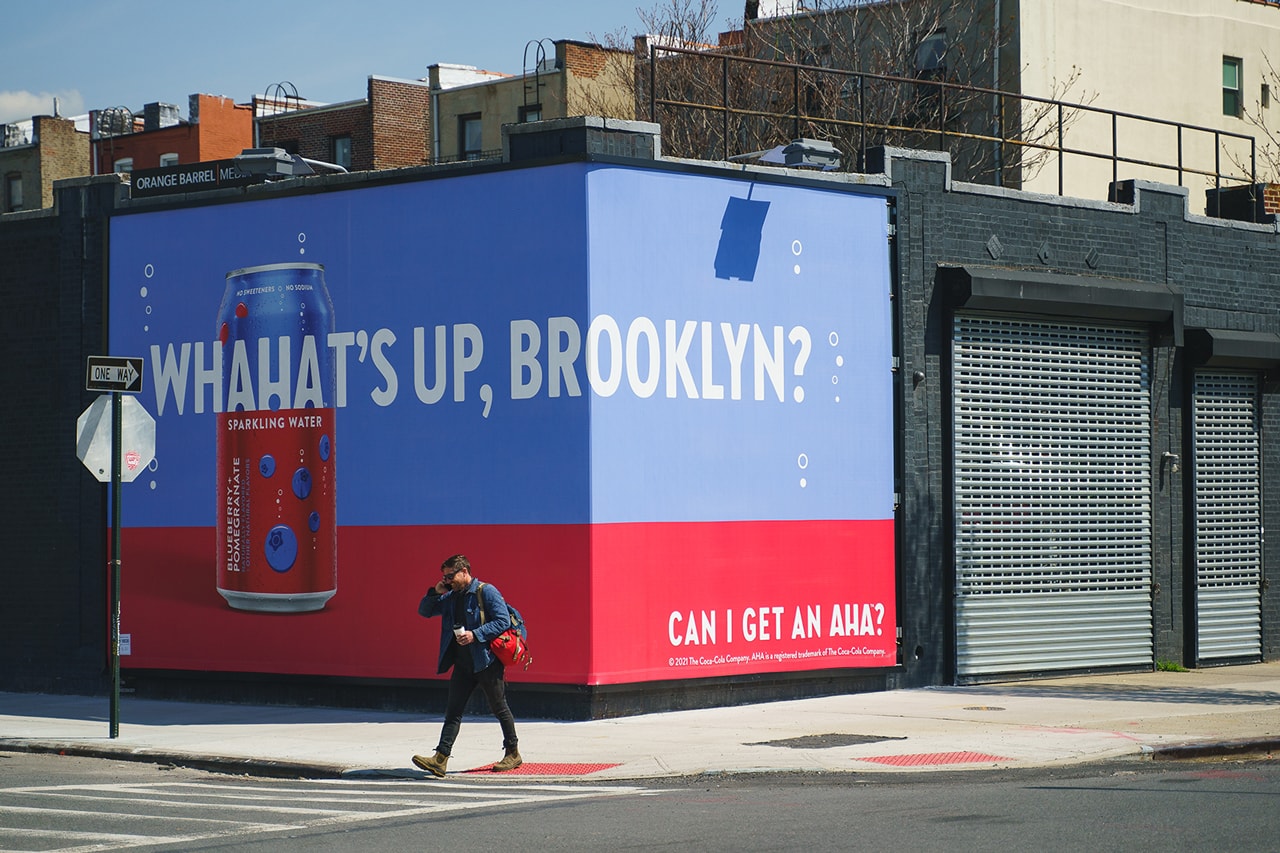 4 of 7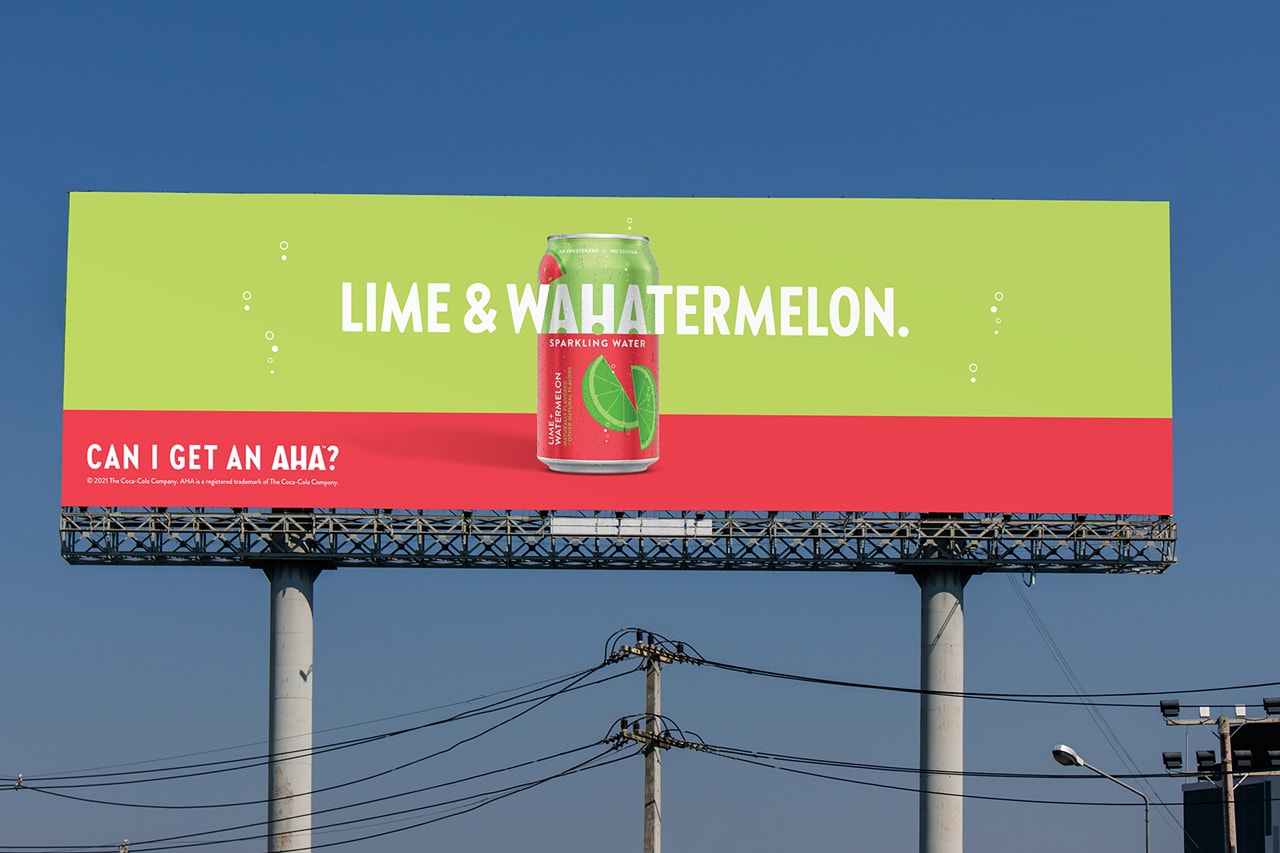 5 of 7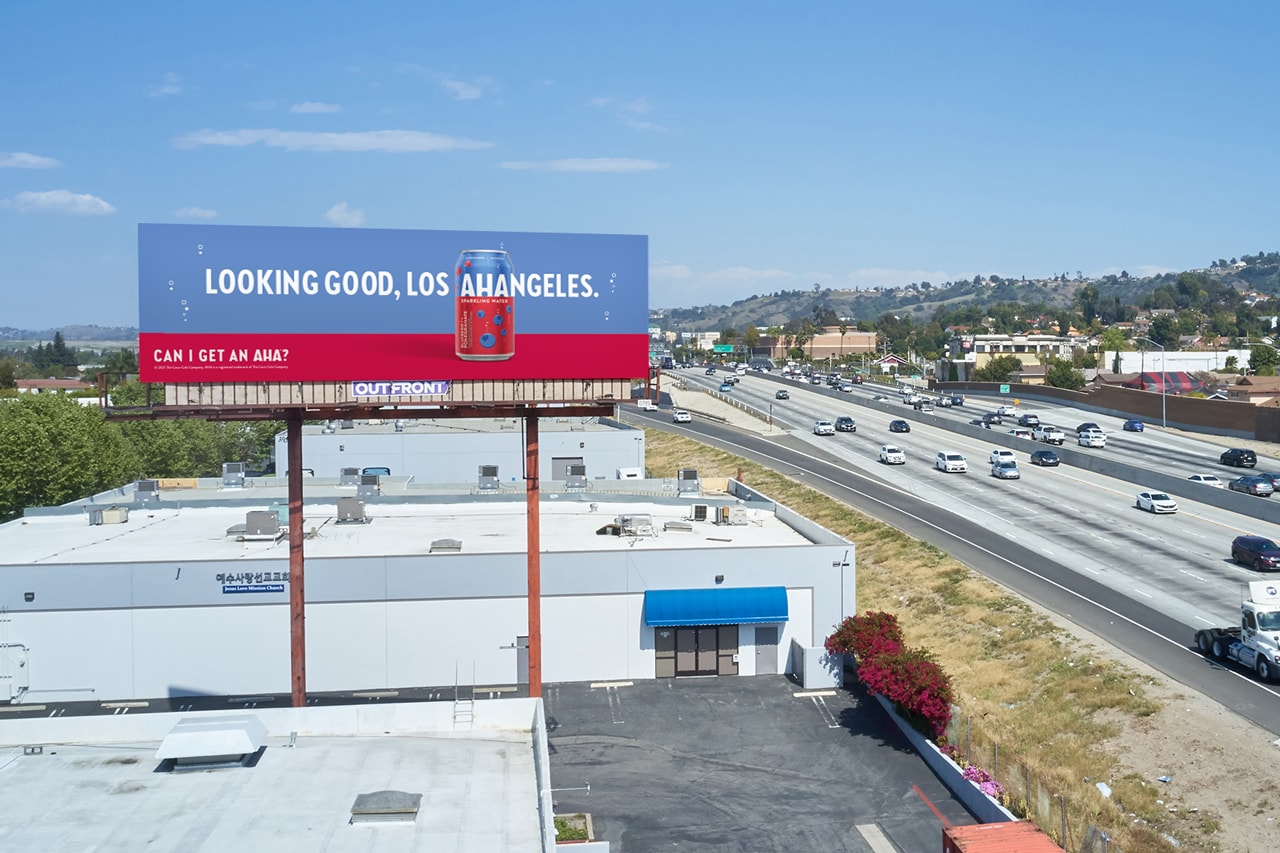 6 of 7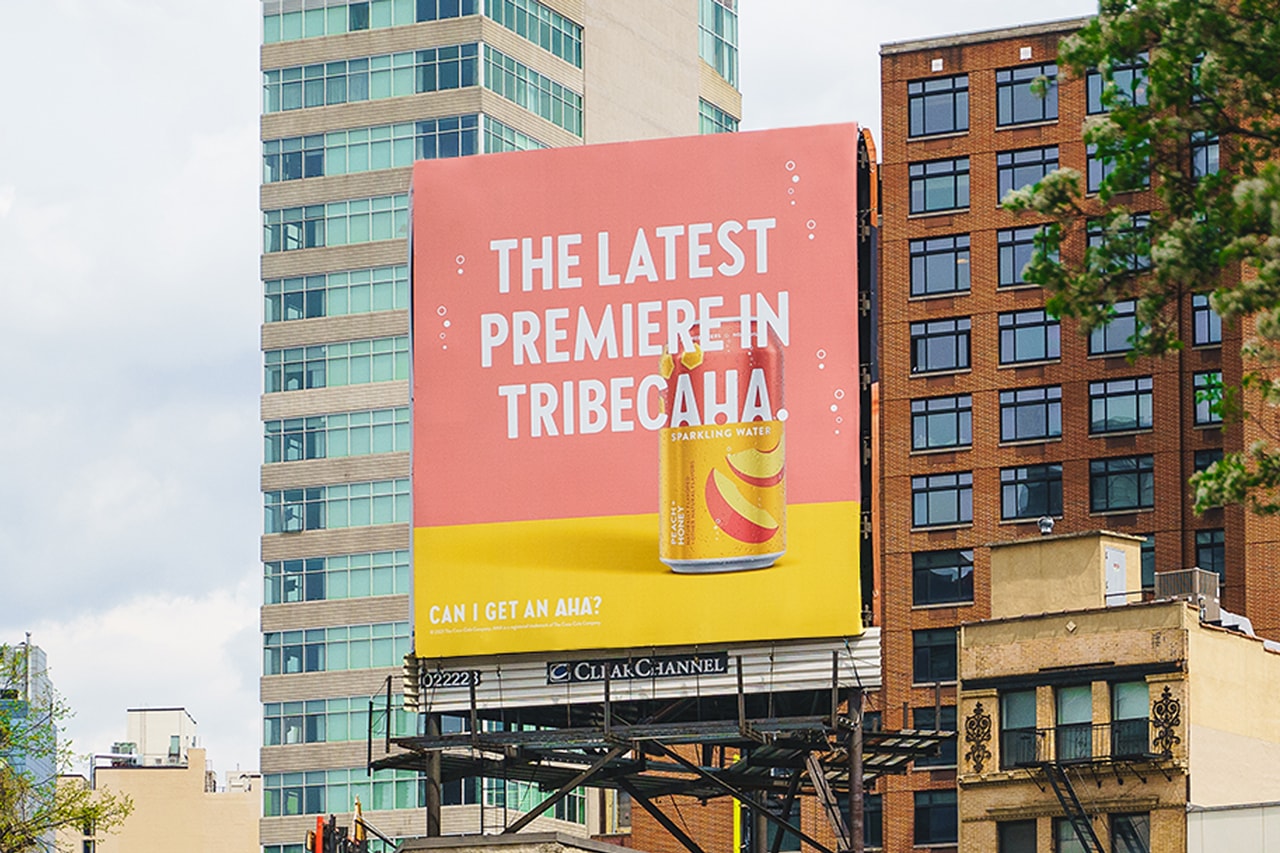 7 of 7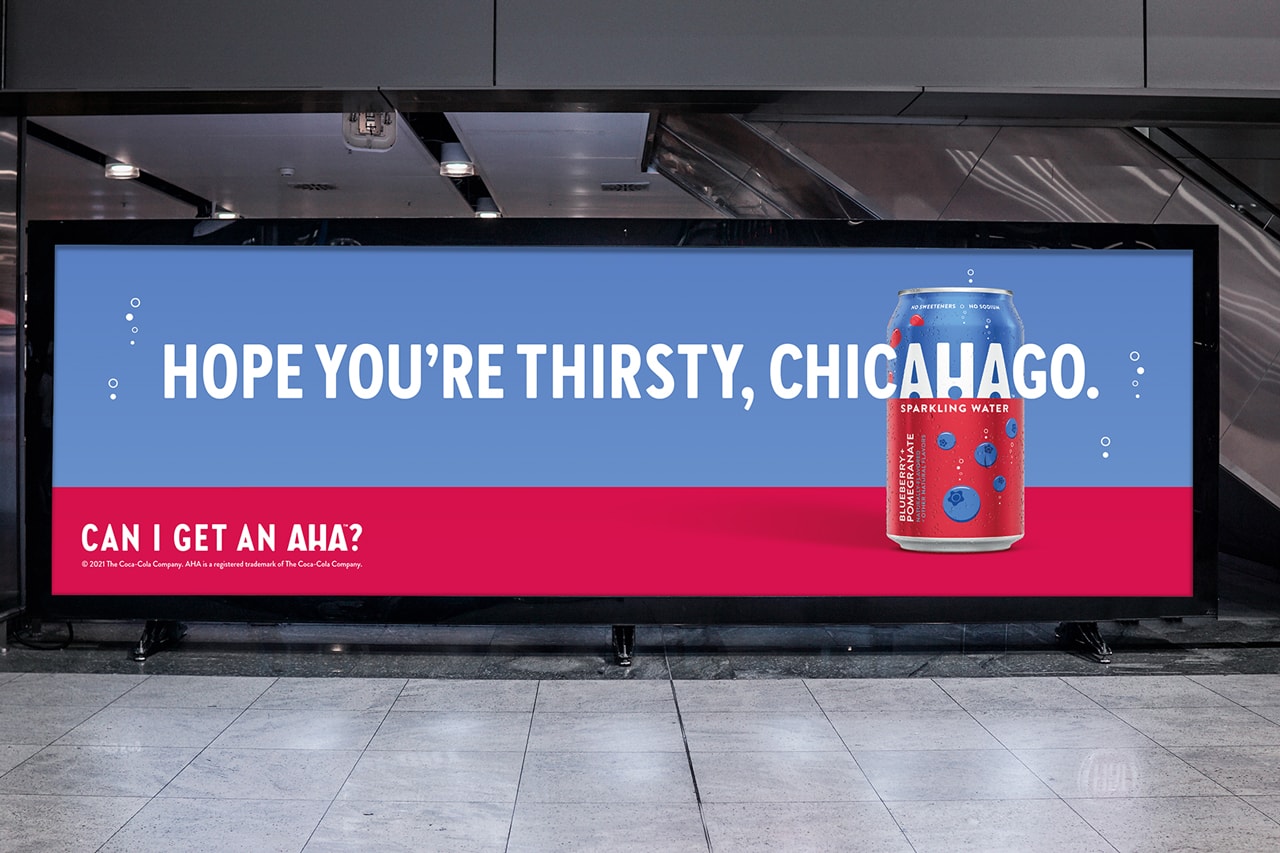 What's AHA's secret you wonder? It is a simple yet crucial focus on delivering sensory and emotional appeal to its consumers through flavors as well as packaging and design. AHA's existing flavors include combinations of Lime + Watermelon, Strawberry + Cucumber, Citrus + Green Tea, Orange + Grapefruit, Blueberry + Pomegranate and Peach + Honey and the graphics for each flavor differ on the can with colorful and bursting typography, that truly does stands out in the crowded and competitive sparkling water lane. And now the new offerings feature surprising yet accessible flavor combinations pairing mainstream fruit flavors with trending but less-expected tastes.
AHA recently added two new flavor combinations: Raspberry + Acai and Mango + Black Tea, which contains 30mg of caffeine, to its boldly refreshing lineup. The flavor selections were driven by extensive research and consumer testing. Not to mention both of these new flavors are calorie-free, sodium-free and sweetener-free just like the rest of the flavor combinations from AHA.
1 of 7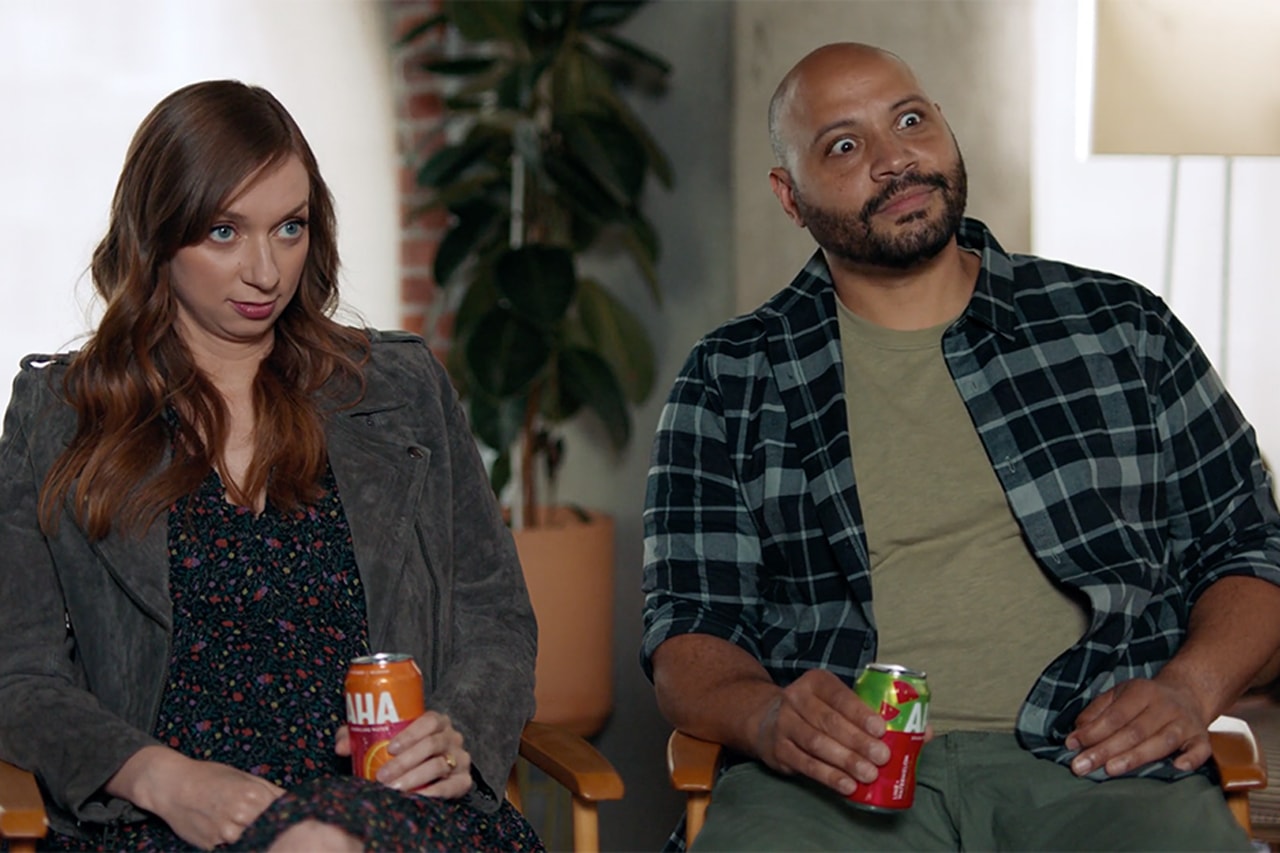 2 of 7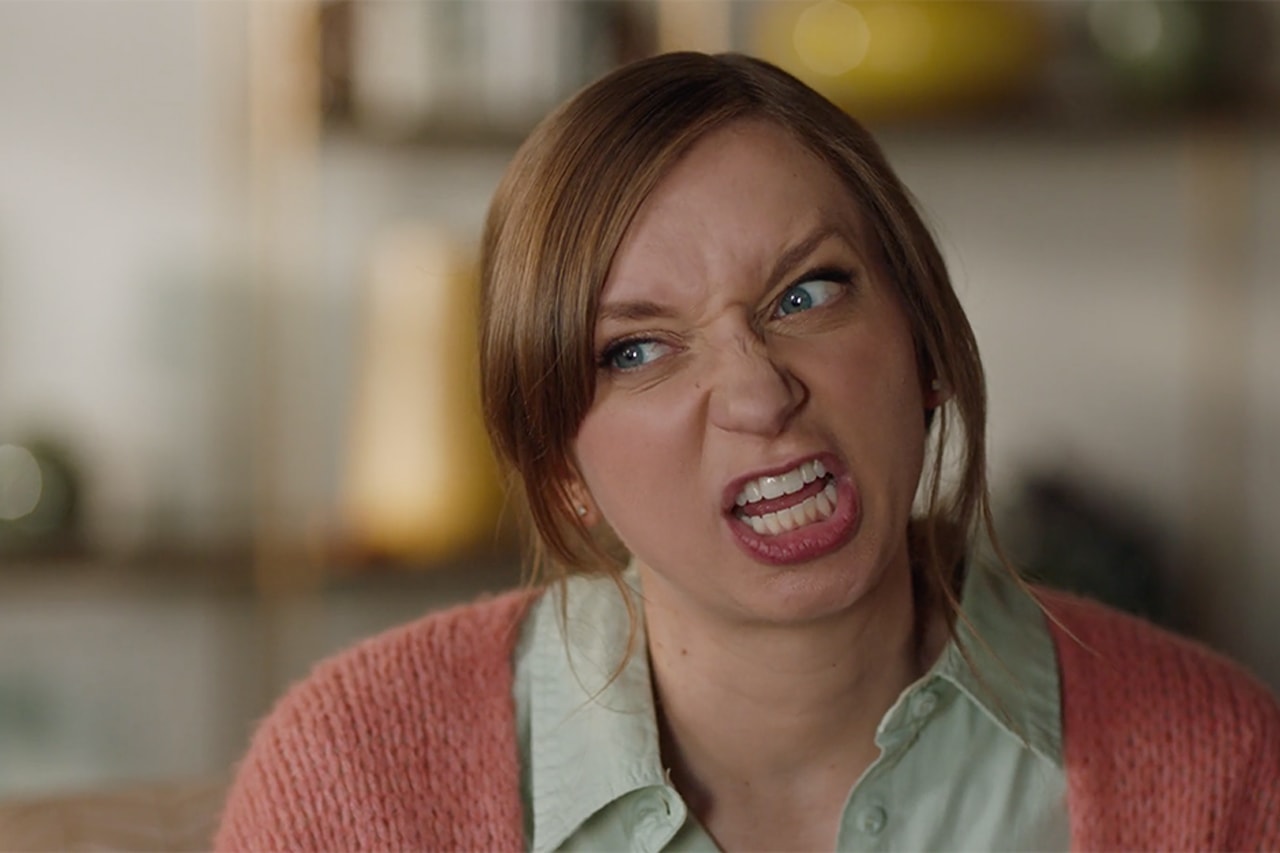 3 of 7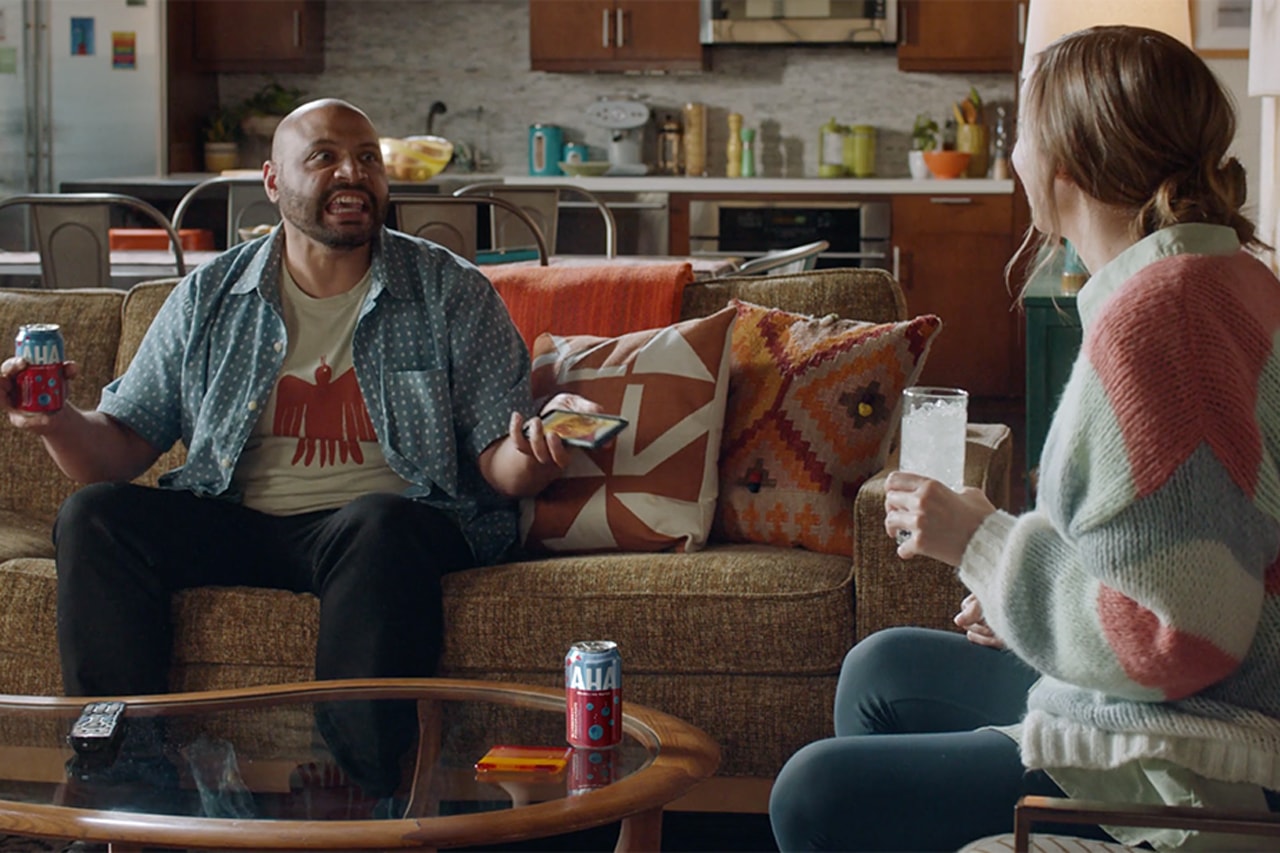 4 of 7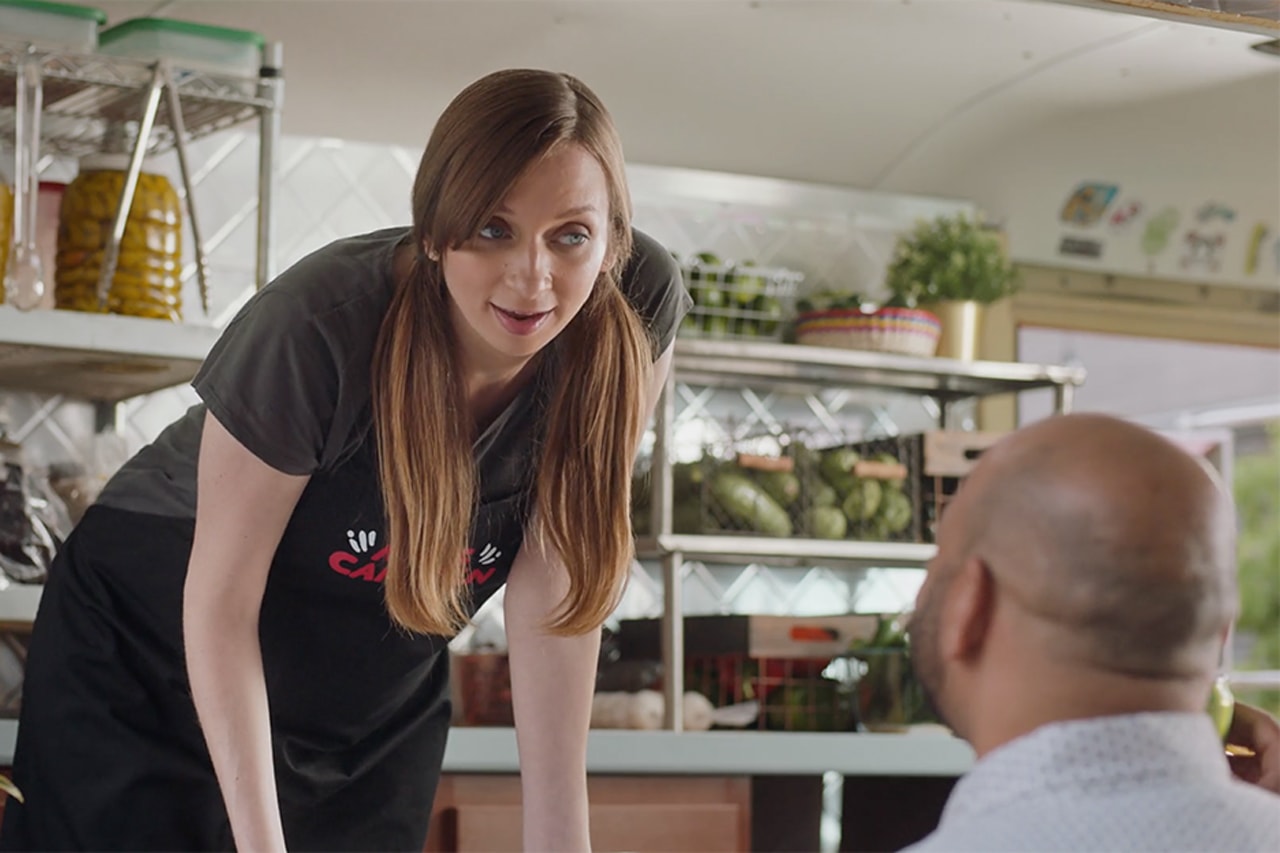 5 of 7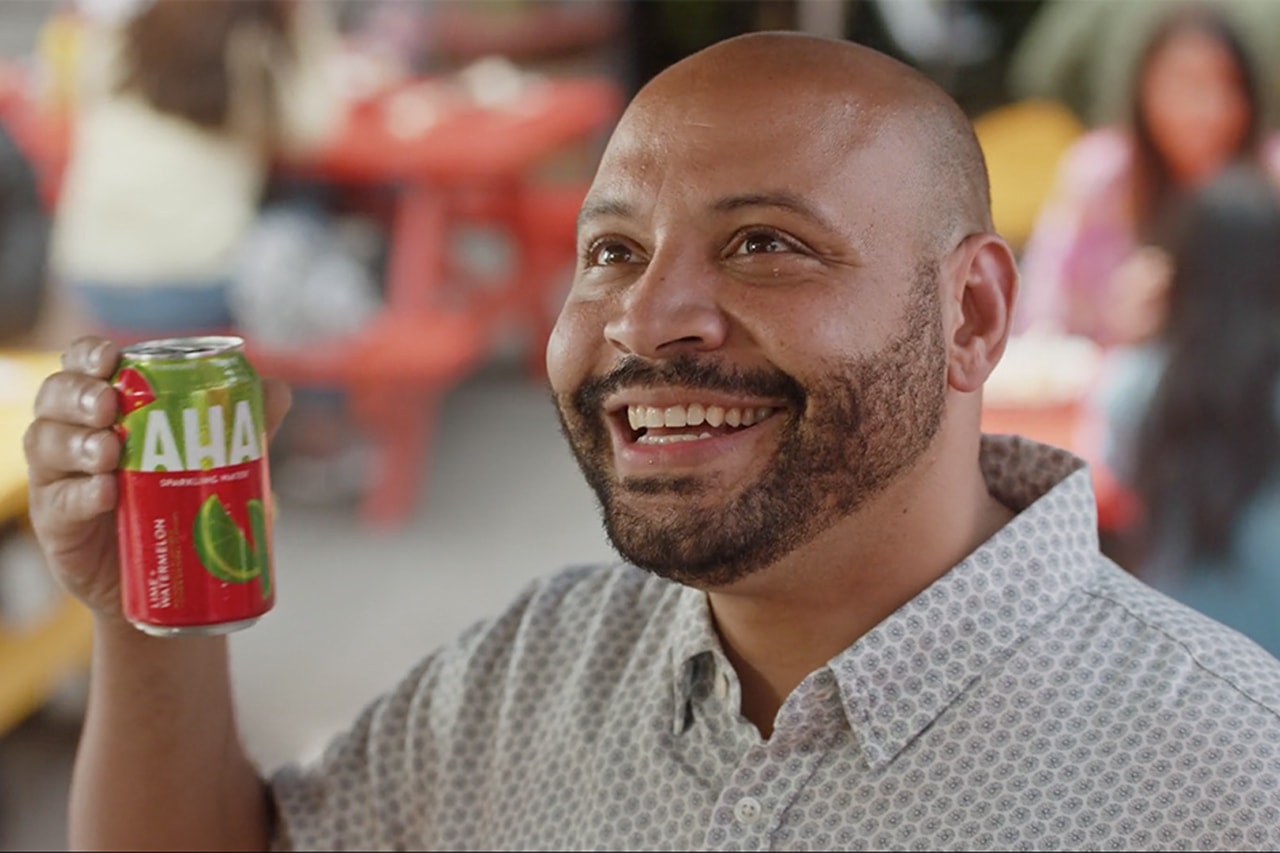 6 of 7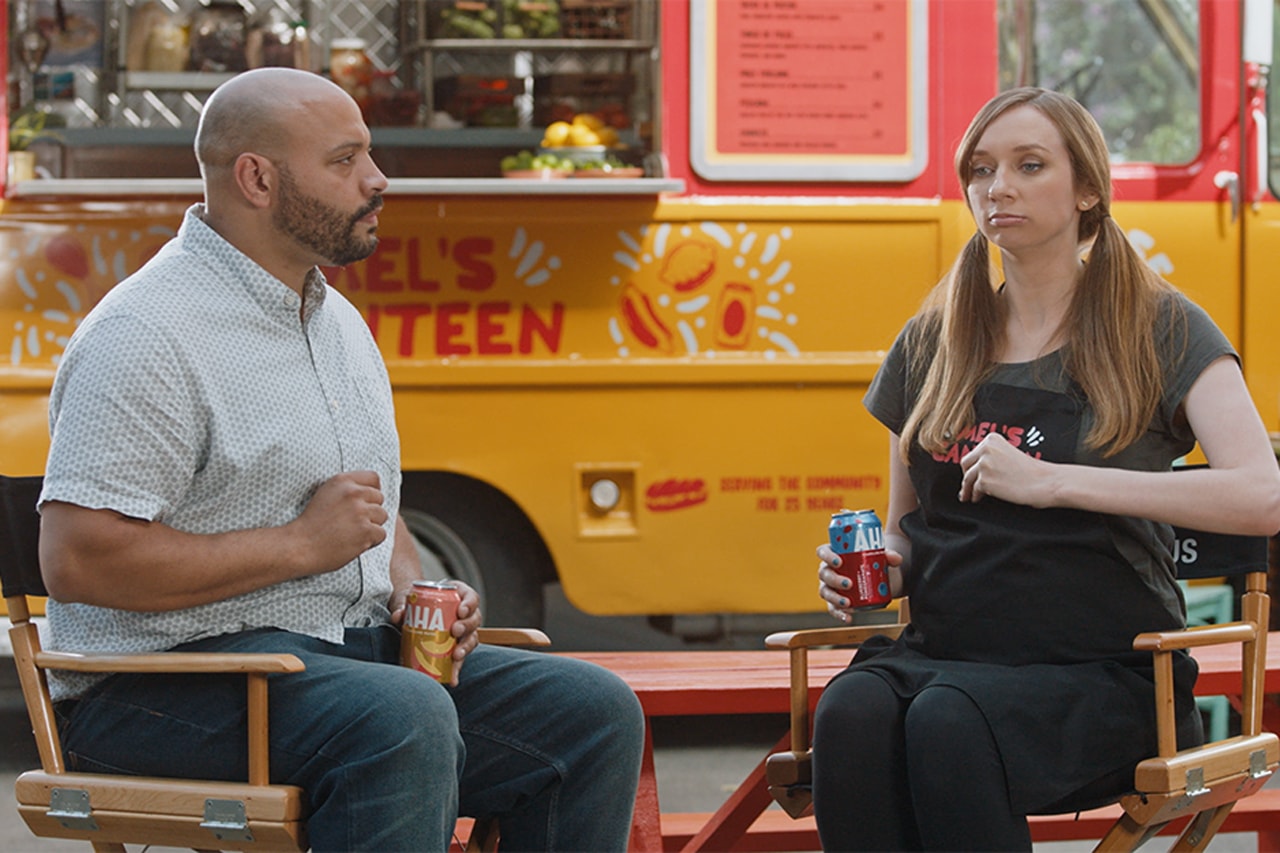 7 of 7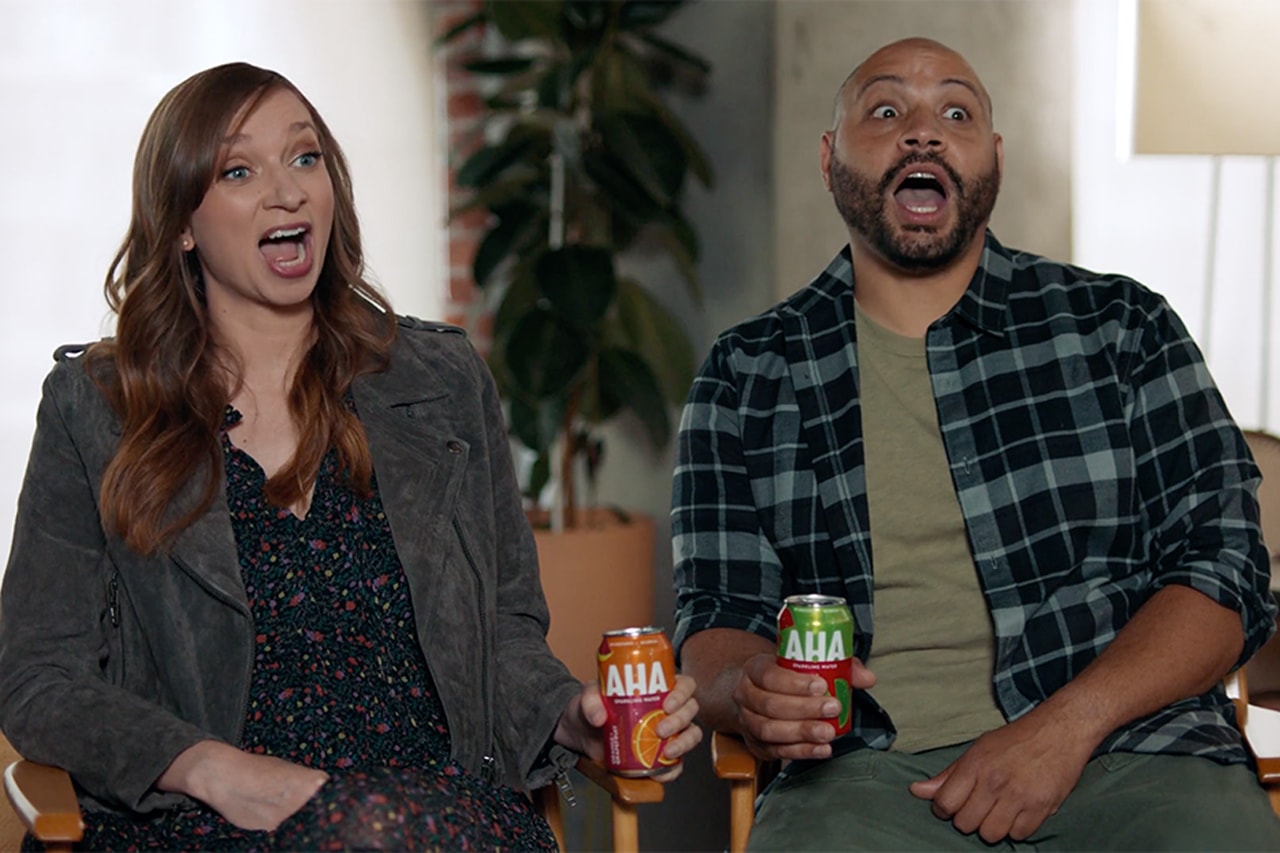 You can check out the latest campaign videos above that are live now. AHA Sparkling Water is available at stores nationwide in 12- and 16-ounce individual cans as well as 8-packs of 12-ounce cans for $3.79 USD. Head to AHA's website to purchase any of these boldly aromatic flavors now.