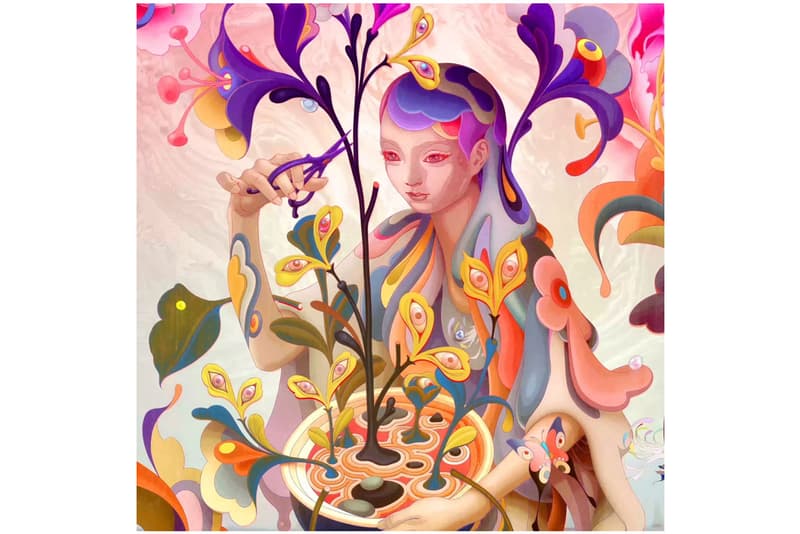 New Artist-First NFT Platform LGND To Release Colorful Work by James Jean
With 25 percent of proceeds donated to help the AAPI community.
---
A new, artist-first NFT platform is launching this month, featuring a colorful artwork by Taiwanese-American painter James Jean as its inaugural drop.
LGND launches on May 12th, with a collection of Jean's work dropping on May 16th, soon followed by a one-off auction of a special edition version of Jean's piece titled, The Editor | Day in June. The platform aims to facilitate a digital transition of mainstream art and is partnering with artists like Joshua Davis/PrayStation, Tristan Eaton, Ryan Travis Christian, Yuko Shimizu, Eliza Ivanova and Ross Tran for their upcoming NFT releases. LGND takes strategic direction from an artist council composed of a diverse and rotating collective, and is focused on reducing carbon emissions — a major problem that currently exists within the NFT space.
The Editor | Day, Jean's upcoming NFT endeavor on LGND, references a painting of Saint Lucy, the protector of sight, by Francesco del Cossa from the 15th century. The colorful work represents different narratives branching from the subject's imagination, with each leafy shoot revealing a pair of eyes. Cranes are also referenced in the piece, an animal that Aristotle once described as carrying a touchstone that can be used to test for gold.
Twenty-five percent of artist proceeds from the sale of Jean's LGND NFT collection will be donated to help the AAPI community.
In March, Jean minted his first NFT — his famed Slingshot digital painting that fetched over $665,000 USD at auction.