James Jean Mints 'Slingshot' Digital Painting Into NFT Collectible
Fetching over $20,000 USD.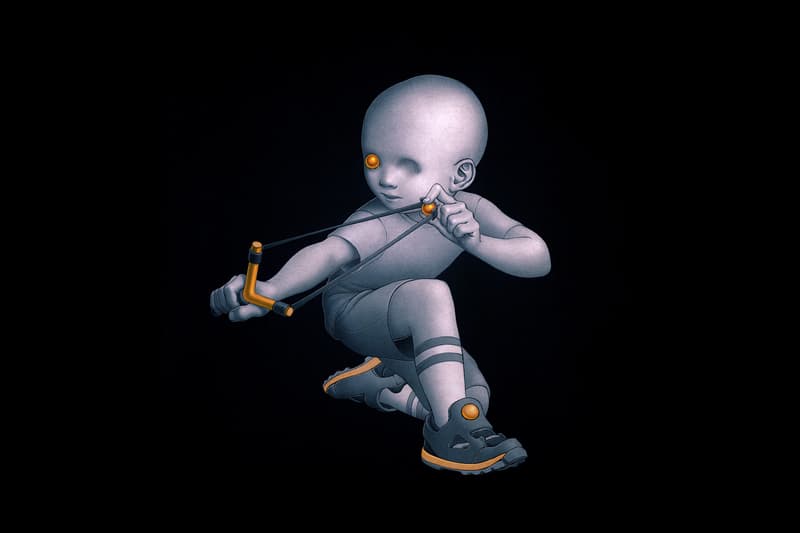 The crypto art market continues to garner attention from artists the world over with prices for digital artworks breaking new records at legacy auction houses such as Beeple's Christie's sale. The next artist to foray into the NFT space is James Jean who is minting his famed Slingshot digital painting — the artist's first-ever NFT collectible. The artwork portrays a boy brandishing a slingshot and was created by Jean back in 2015 as part of a series of sculpture editions. "This initial digital painting created in 2015 spawned a series of sculpture editions which are highly coveted now, and no other physical equivalent of this digital painting exists," said the artist to HYPEBEAST.
In regards to the artwork, Jean expressed: "The boy wields a slingshot, but instead of a pebble, he uses his own eye as a projectile. Though the boy may ostensibly reference the story of David and Goliath and Hammurabi's code of reciprocity, "an eye for an eye", he is also a representation of my creative struggles, as the target of my ambitions requires an element of self-sacrifice and mutilation."
Slingshot is being auctioned off now on the Foundation mobile app with a current bid of 17.69 ETH which is equivalent to $26,806 USD dollars. The auction will end this March 5. Check out the digital painting above and let us know your thoughts. Elsewhere in the NFT space, Robin Velghe, the designer and animator behind the popular Instagram account @Rhymezlikedimez, has recently released a selection of crypto animations featuring his bold illustrations set against hip hop music.