Young Thug Officially Announces 'Slime Language 2' Release Date
Dropping this April 2021.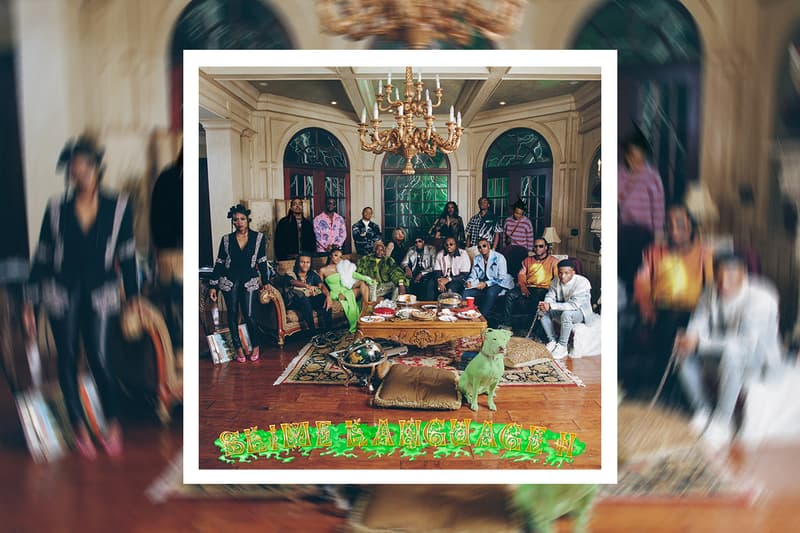 After several singles and months of anticipation, Young Thug has finally officially announced the release date of Young Stoner Life Records' upcoming compilation album, Slime Language 2.
Thugger took to social media to confirm that the group's sophomore effort is slated for an April 16 release, but did not unveil a tracklist or a list of guest features. YSL fans can, however, expect the singles "That Go!" with Meek Mill, "GFU" and "Take It To Trial" to appear on the forthcoming record.
The YSL head first teased Slime Language 2 in October 2020 via Instagram Stories where he and other label members hinted at a Black Friday 2020 release date. That evidently didn't come to fruition, and the group instead released its three singles between December 2020 and February 2021. This record will follow up the label's 2018 Slime Language 1 effort, which featured YSL signees Lil Duke, Gunna, Strick, Dolly, HiDoraah and Karlae, along with the likes of Lil Uzi Vert, Lil Keed, Nechie, Lil Baby and Jacquees.
Slime Language 2 drops April 16.
View this post on Instagram
Elsewhere in music, DMX's greatest hits record, The Best of DMX, is projected to enter next week's Billboard Hot 100 top 10.