Behind the HYPE: Examining the 50th Anniversary Starter x Budweiser Capsule Collection
Between 90s nostalgia, timeless athletic-wear and a contemporary streetwear ascendence, Starter has remained relevant for over 50 years now and to commemorate this are launching a capsule collection with Budweiser.
Starter, the global athletic brand established back in 1971, has a long history of pioneering innovation by fusing the worlds of both sports and lifestyle together seamlessly through popular culture and collaborations. From LL Cool J to Run DMC and Diddy, you can't tell the story of Hip-Hop without including Starter as a key point of reference. Throughout the decade's early years, Starter satin button-up jackets and windbreakers dominated amongst the era's biggest artists. Some of the most iconic NWA images ever included Starter x Raiders gear. The brand became synonymous with creativity and high performance athletics, which led the company to taking the motto "Wear what the Pros wear." Timeless athletic-wear, 90s nostalgia, and a contemporary streetwear ascendence has kept Starter in the conversation for over 50 years.
In 1971, David Beckerman founded Starter in New Haven, Connecticut to create team uniforms for high school athletics. The label would begin to take off five years later with its baseball jackets, eventually taking the jackets international in the early 90s. The brand's popularity would eventually make its way to television and film as well where you can see the Starter jacket's influence with stars too, like Eddie Murphy in "Coming to America" and Will Smith in "Fresh Prince of Bel-Air" both sporting Starter gear.
Then in 2011 Starter launched "Black Label" as a platform for the iconic Starter jackets and culturally relevant collaborations with top-tier designers and cult brands. In 2015, Starter launched an NCAA collection for apparel and headwear for over 120 top NCAA programs and in 2017, Starter collaborated with Swedish brand, Acne Studios, on a capsule collection of baseball-inspired oversized shirts, boxy tees and basketball jerseys. Black Label's latest collaboration celebrates Starter's 50th anniversary by teaming up with Budweiser for a full lineup of pieces.
1 of 4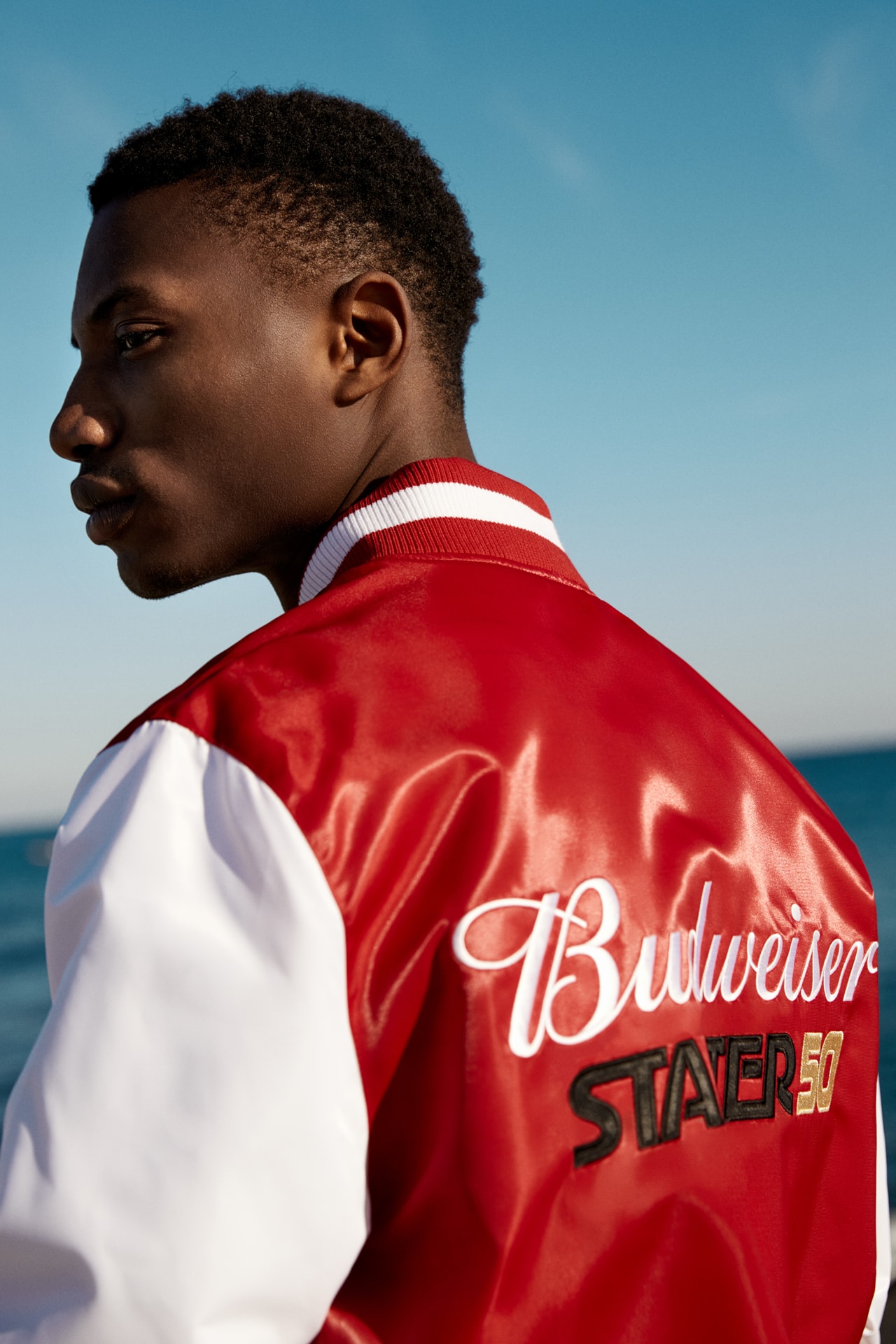 2 of 4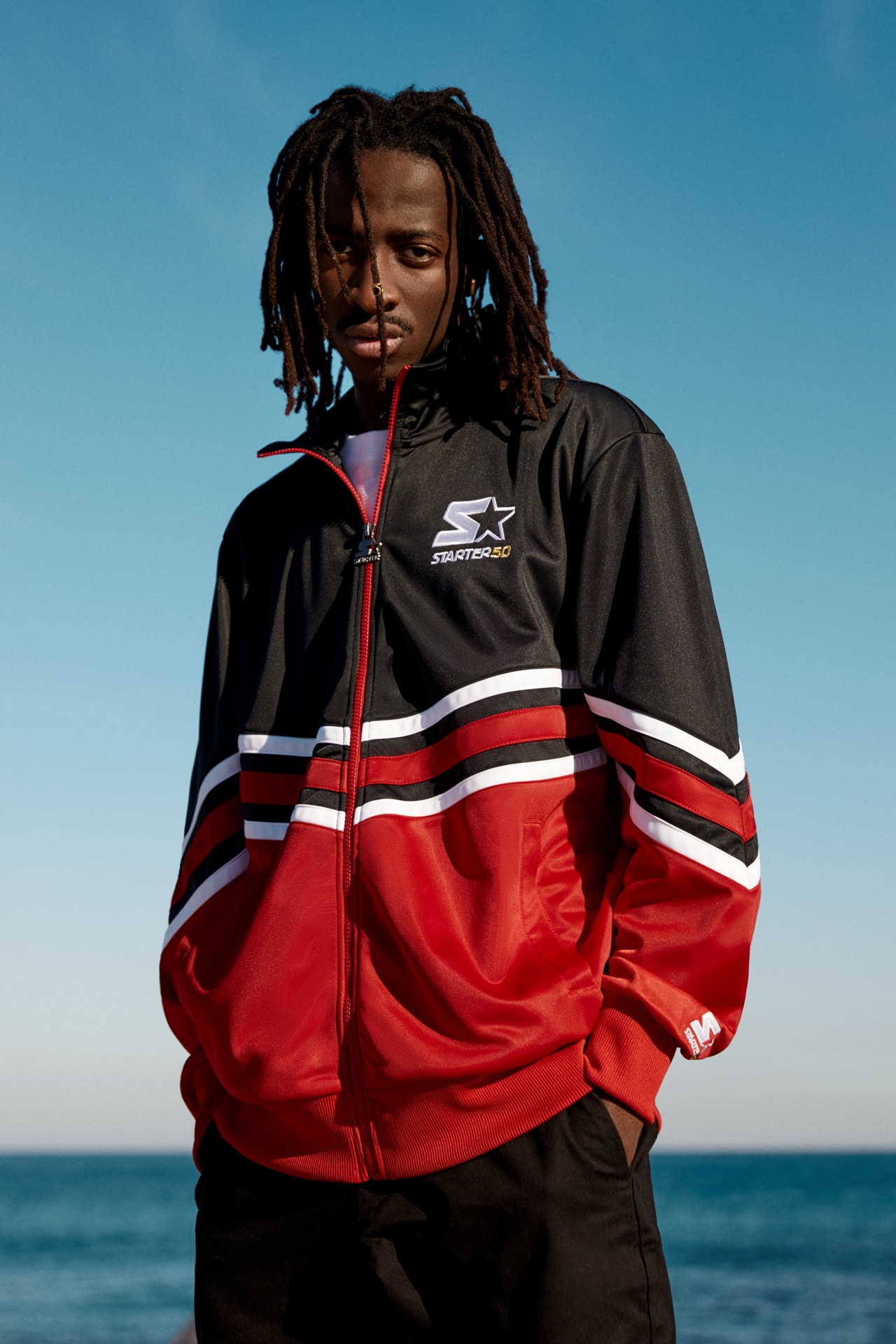 3 of 4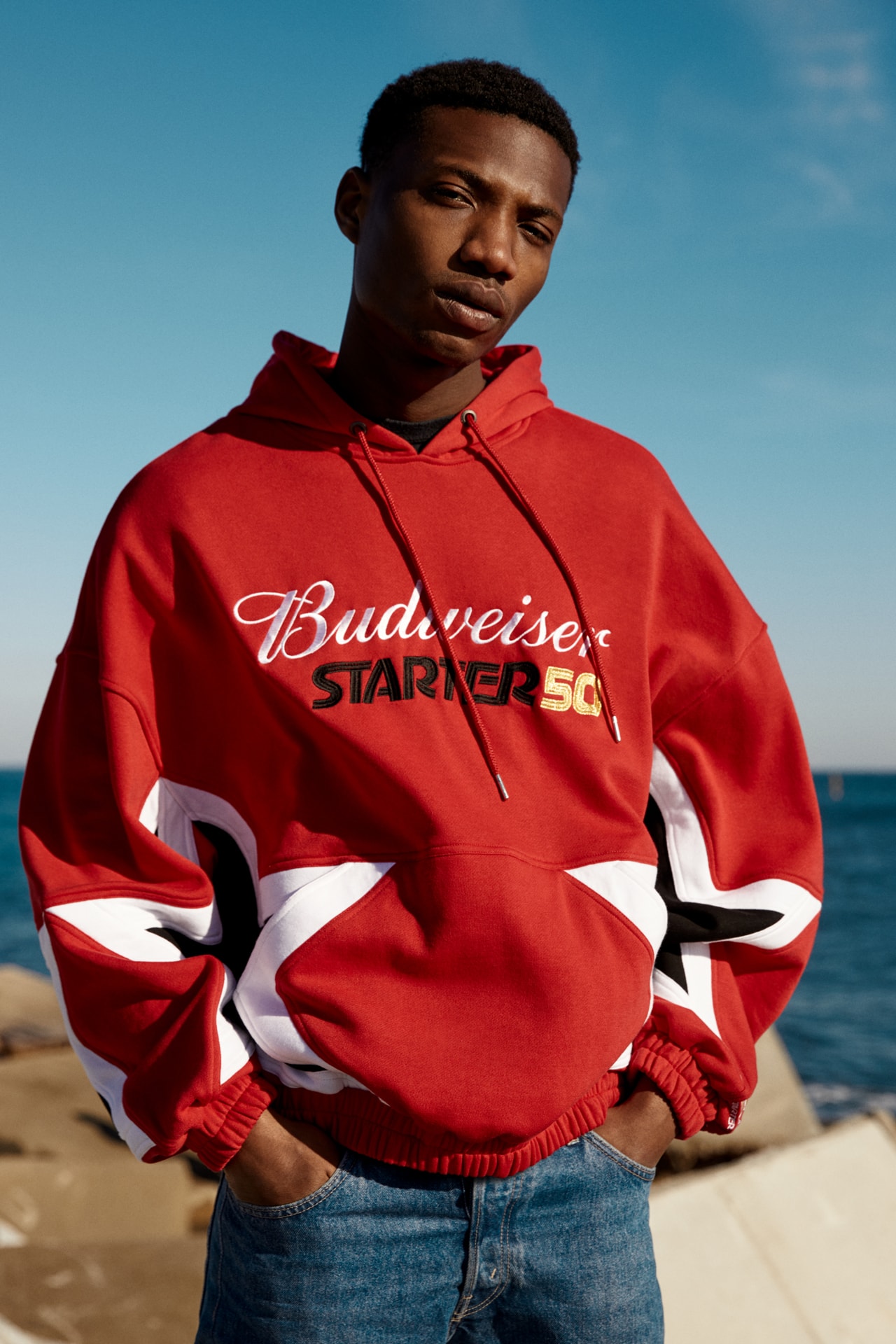 4 of 4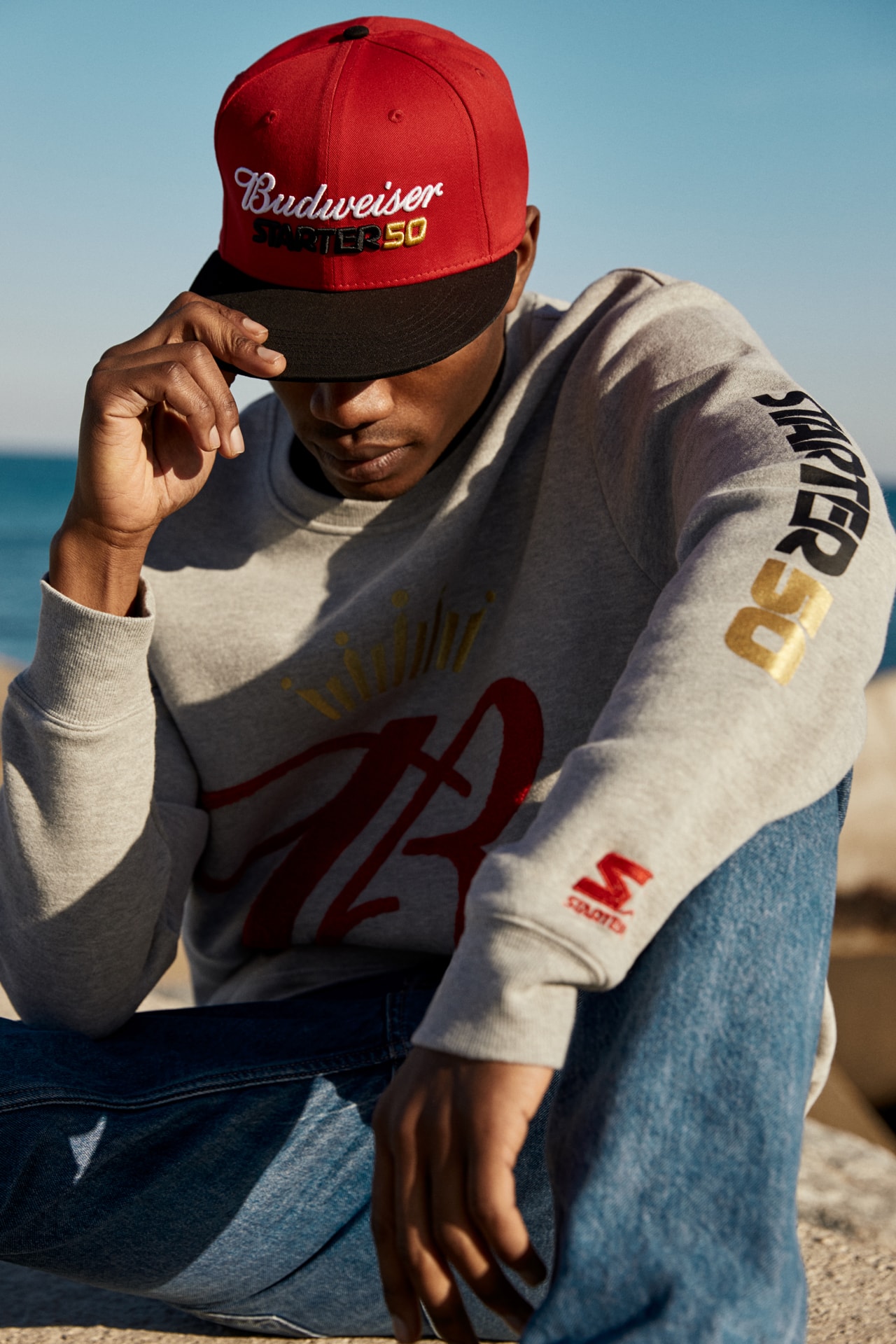 As the number one alcohol brand in the world and the number two highest valued beverage company in the globe, Budweiser has become a cultural staple. Beginning in St. Louis in 1876 during the Industrial era, when a large number of German immigrants began to populate the region and brought over with them special recipes for a style of beer called Lagers. One German immigrant by the name of Adolphus Busch partnered with his father-in-law, Eberhard Anheuser, where they created new techniques in the brewing process, such as pasteurization and refrigeration to separate themselves from the pack. Originally the company was named Budweiser but in 1879 the company would rename itself to Anheuser-Busch Brewing Association, recognizing the contribution of then-president Adolphus Busch.
But the Budweiser name was already strong, and by 1941, production had grown to 3 million barrels a year. Budweiser had become an American household tradition, becoming synonymous with cultural movements in film, music and major sporting events like international football, baseball and boxing, rendering the brand an unstoppable global force. Over the last few years, Budweiser has made continuous headways to instill itself in the creative community and streetwear culture alike, updating its own logo and offering up collaborations with brands and artists like Supreme, HYPE, A-Life, Metallica and Midwest Kids. Even the iconic Budweiser "wasssap" commercial from 1999 would set a precedence in brand advertising for years to come.
Starter tapped the "King of Beers" to create a collection that highlights its history of influencing fashion trendsetting culture. Staying true to each's own legacy, the collection blends together the heritage of these two timeless American brands by fusing sports, style and pop culture to commemorate Starter's 50th anniversary. Utilizing the infamous bold color scheme and graphics of Budweiser, along with the classic athletic silhouettes of Starter, the capsule collection creates an assortment of standout pieces that features graphic tees, crew necks, hoodies, rugby & baseball t-shirts, satin varsity jackets, track jackets, breakaway jackets and hats. In the now-crowded landscape of athletic-inspired streetwear, Starter still makes a unique proposition by leveraging its 90s hip-hop credibility into collections with brands like BAPE, RHUDE and others, which has kept the label not just relevant but genuinely exciting. Both brands rise to influence within culture has in many ways been ahead of its time, as this blend of nostalgia and tireless collaborations has propelled Starter and Budweiser into the spotlight once again.
1 of 4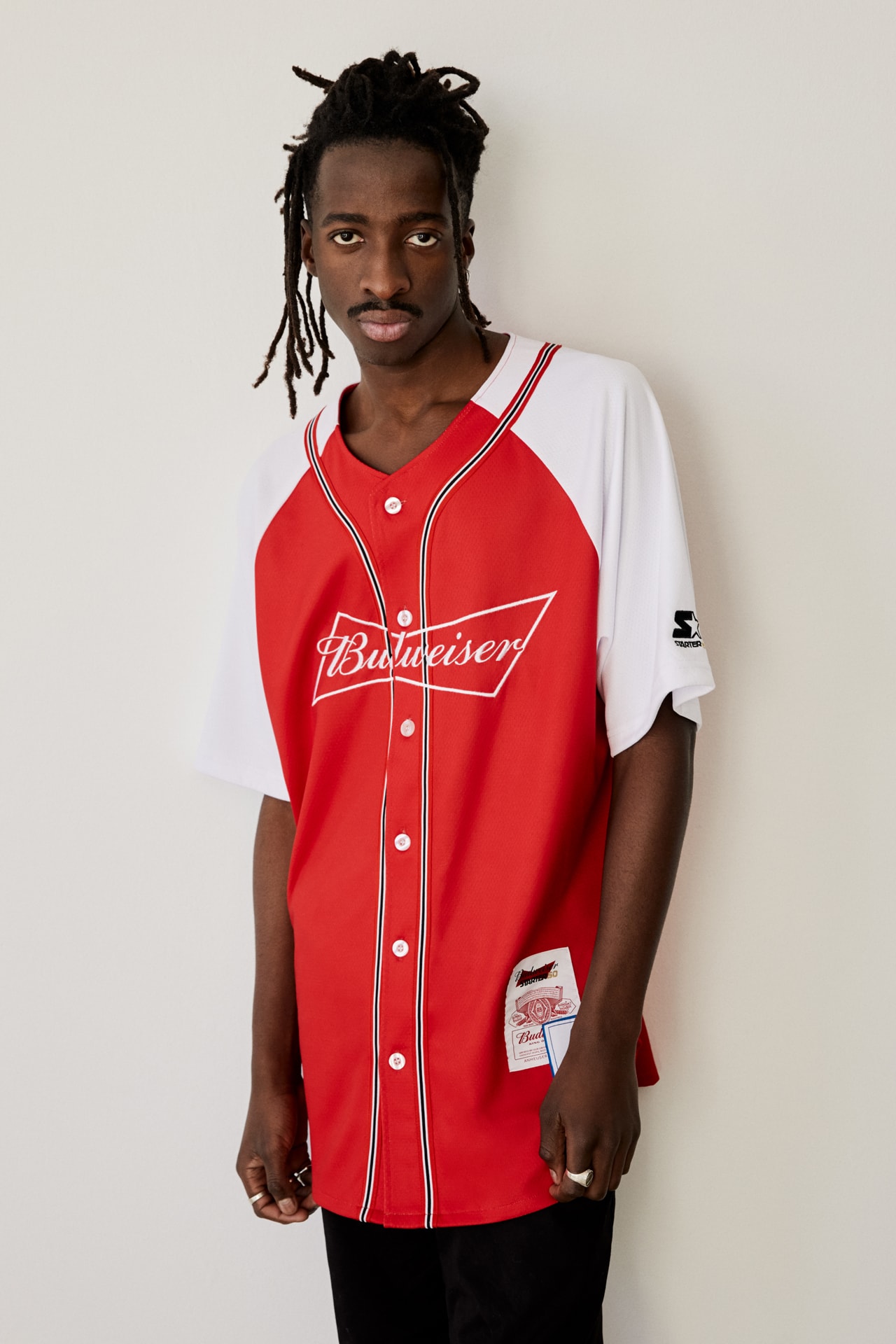 2 of 4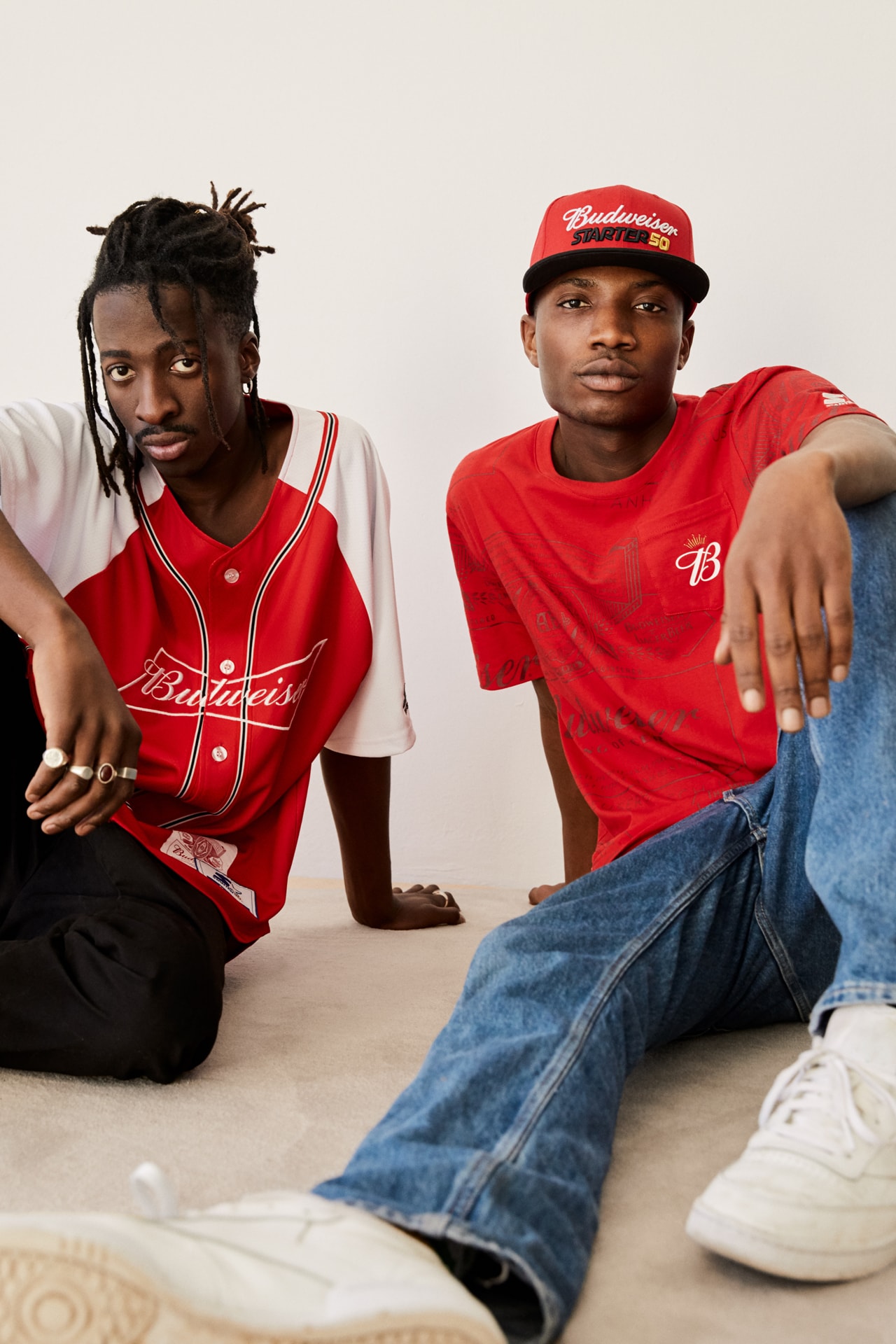 3 of 4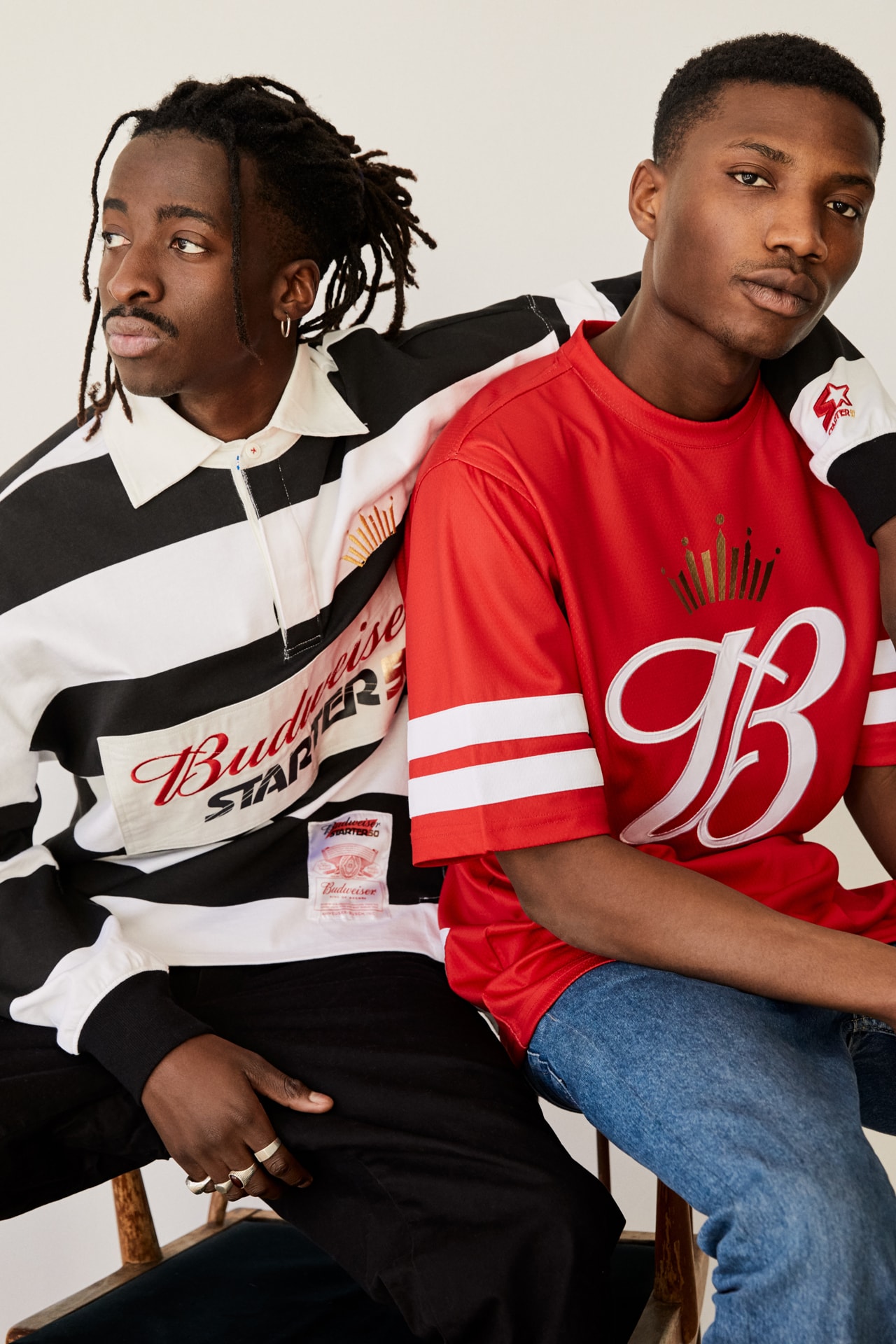 4 of 4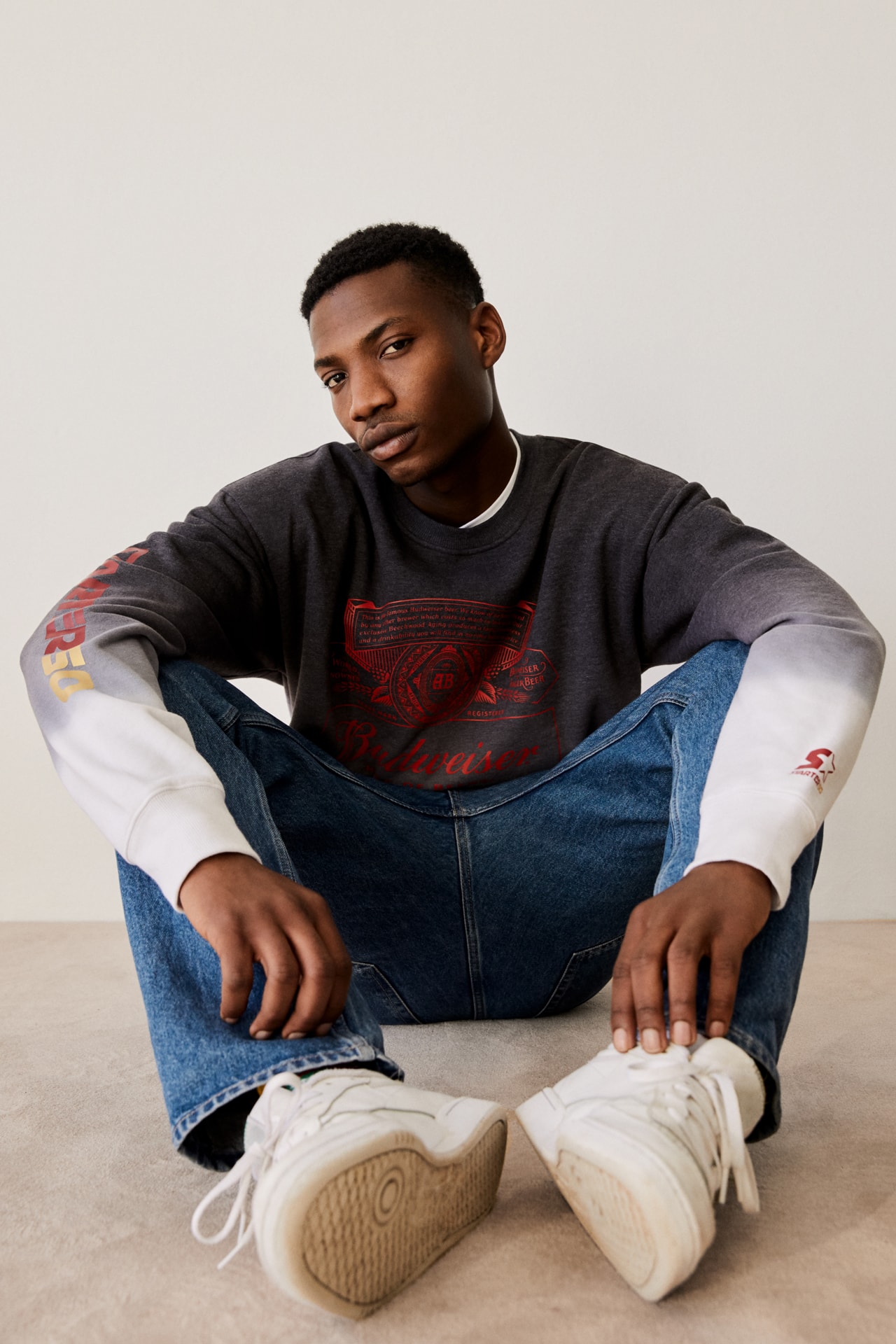 For our latest Behind the HYPE, HYPEBEAST breaks down the history, influence and meteoric rise of the international sports and lifestyle brand, Starter, and America's Lager Beer brand of choice, Budweiser. Watch the video above to learn more and then check out more Behind the HYPE videos right here. The 50th anniversary Starter x Budweiser capsule collection is available now on Starter's website as well as the HBX store.