Google's New 'Heads Up' Feature Will Nudge Android Users Who Walk and Text
The new app feature "doesn't replace paying attention."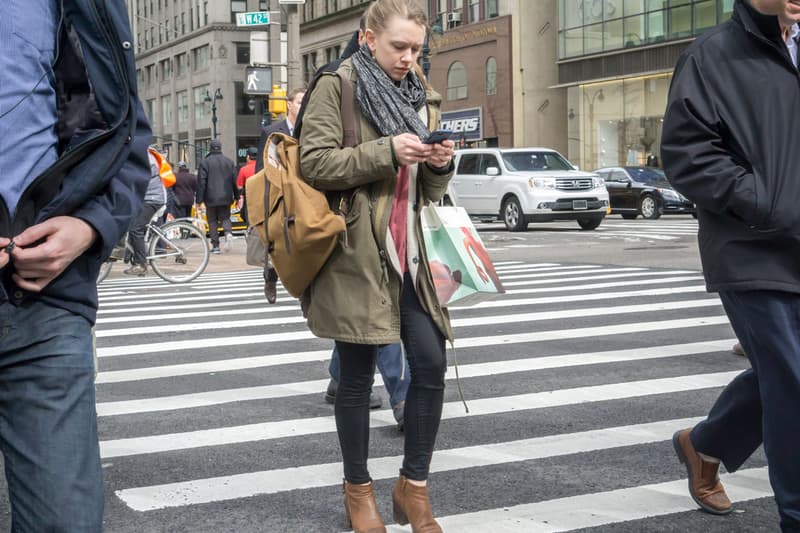 Google is testing out a new feature for Android devices that gives users a "heads up" if it detects them using their phone while in motion.
Tech enthusiast Jay Prakash Kamat posted screenshots of the new feature, which can be accessed through Android's Digital Wellbeing app. Kamat first spotted the feature on his Pixel 4a.
— Jay Prakash Kamat (@jay__kamat) April 11, 2021
The feature will allow users to opt-in to reminders to "stop using your phone while you're walking." It requests access to the user's physical activity and location in order to monitor distracted usage. Still, the feature warns that using it "doesn't replace paying attention" to impending obstacles or traffic.
Google said Heads Up is still in beta testing in the Digital Wellbeing app, though curious Android users can try out the feature through the company's beta program.
"If you've ever tripped on the sidewalk or walked into a pole while texting, you're not alone," the company said in its description of the feature. "If your phone screen is unlocked and you're walking, you'll receive a gentle nudge to look up and pay attention to what's around you."
The company added that while it developed Heads Up to be as "accurate as possible" it discouraged people from relying solely on the feature to keep them safe.
According to EHS Today, distracted walking is considered to be a "significant safety threat," and has led to thousands of injuries over the last decade. Several states, including New York and Hawaii, have recently passed or considered laws to crack down on pedestrian cell phone usage.
Last month, Google said it would phase out the use of cookies to track user data as it moves forward with several new updates.