Rolls-Royce's Cullinan Recreation Module Will Hold Your Supreme Jacket, MacBook and More
You can also opt for a "Viewing Suite," "Hosting Service," or spec it for skiing, photography and other hobbies.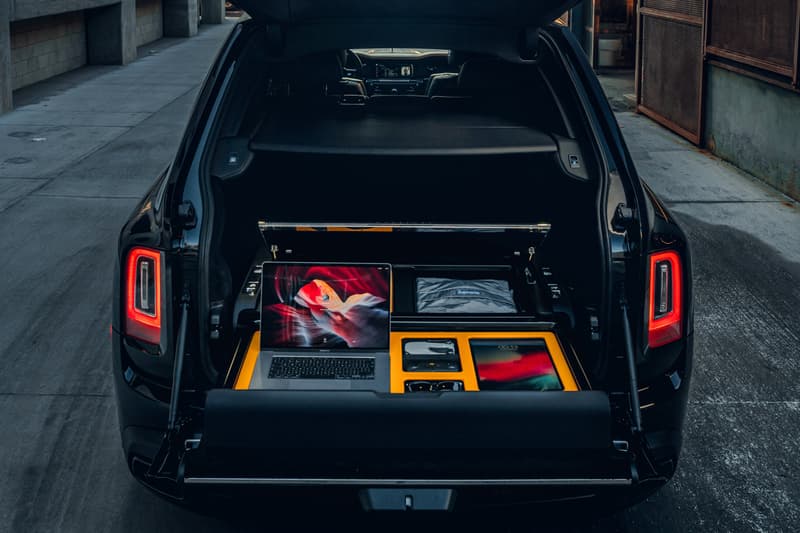 1 of 11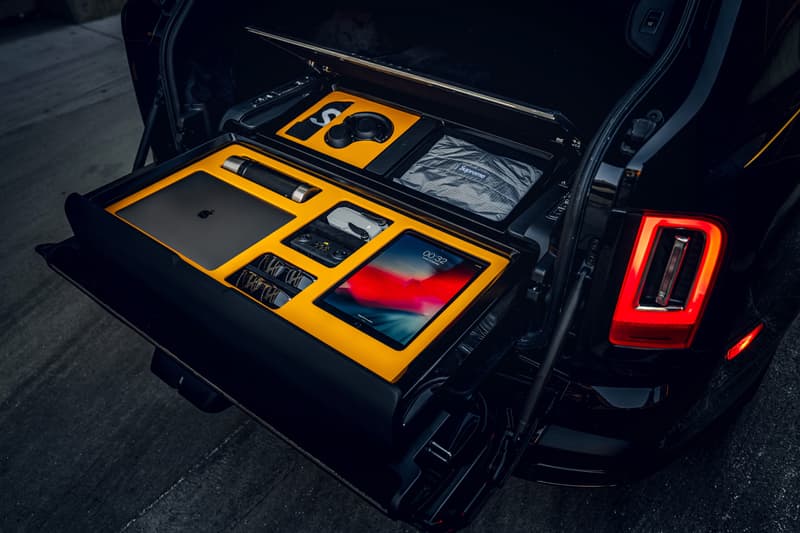 2 of 11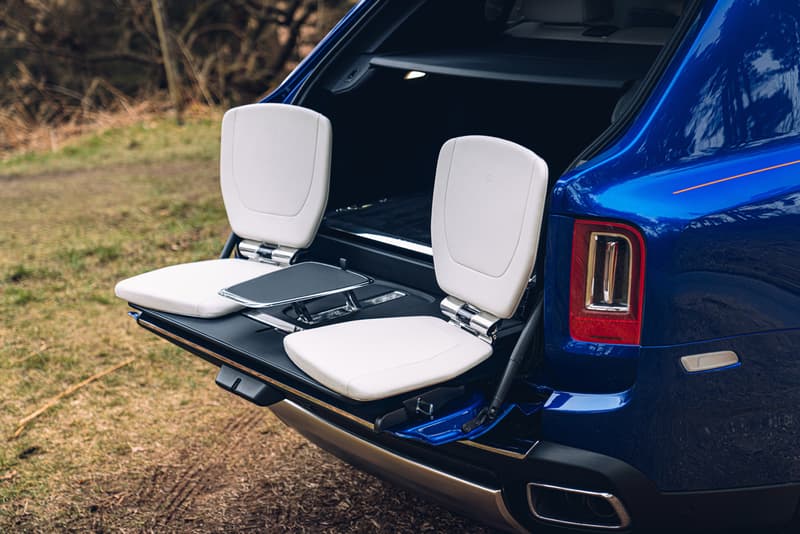 3 of 11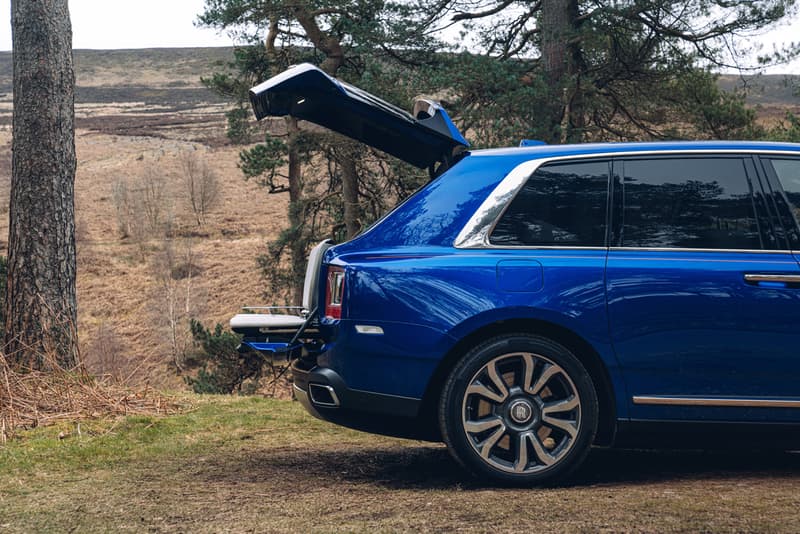 4 of 11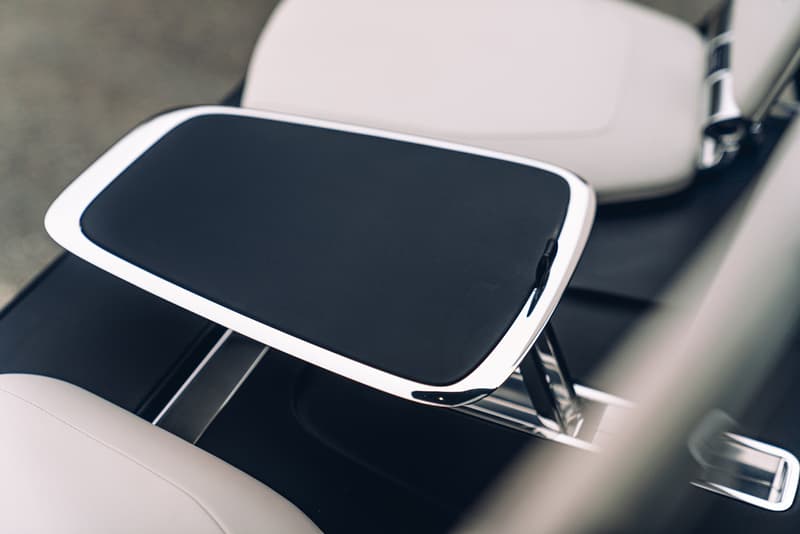 5 of 11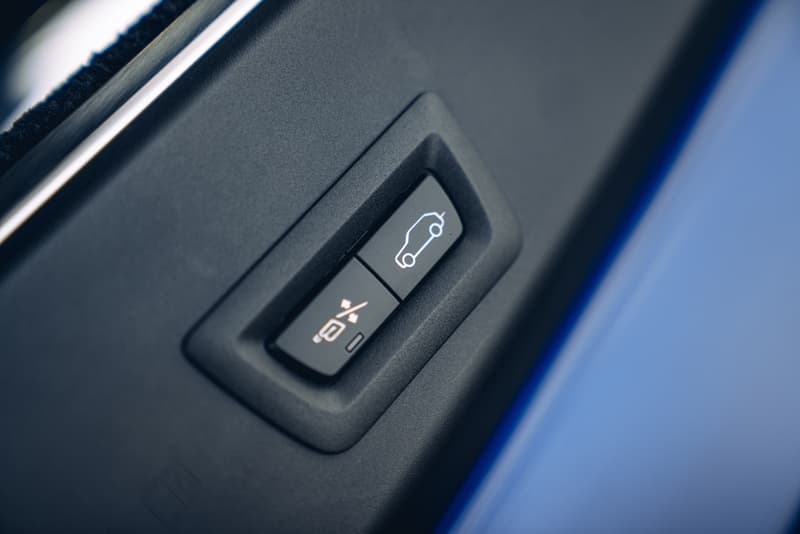 6 of 11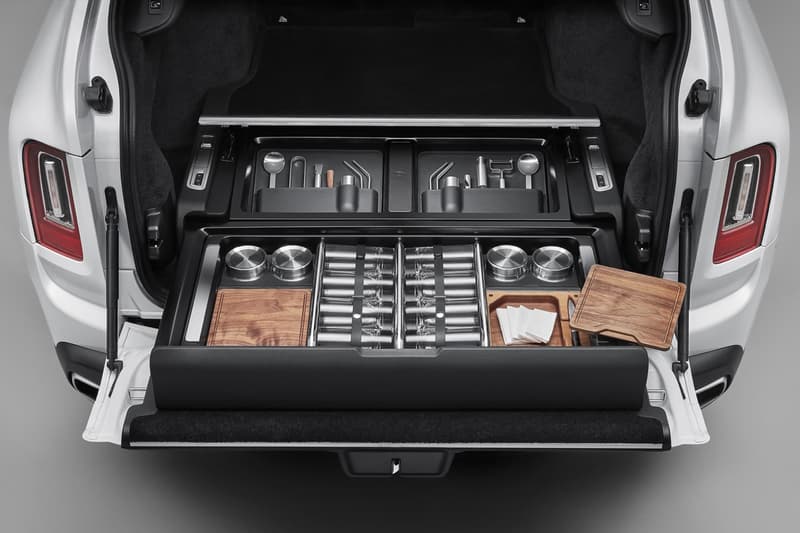 7 of 11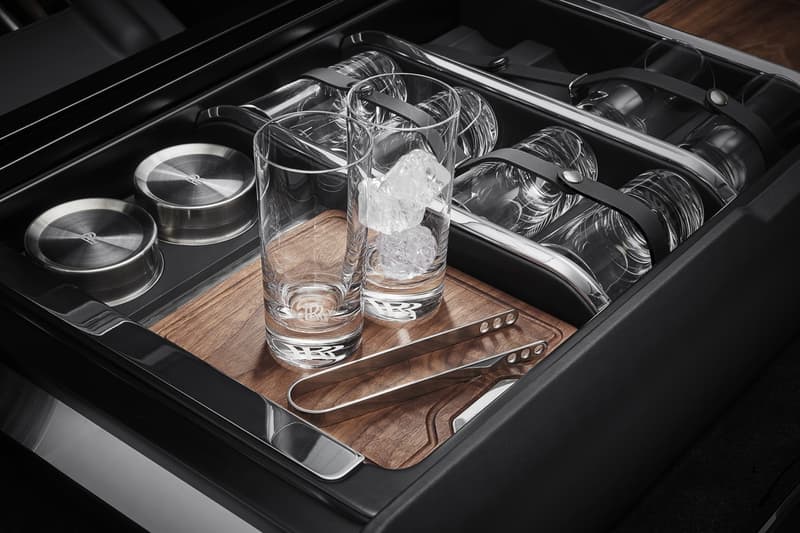 8 of 11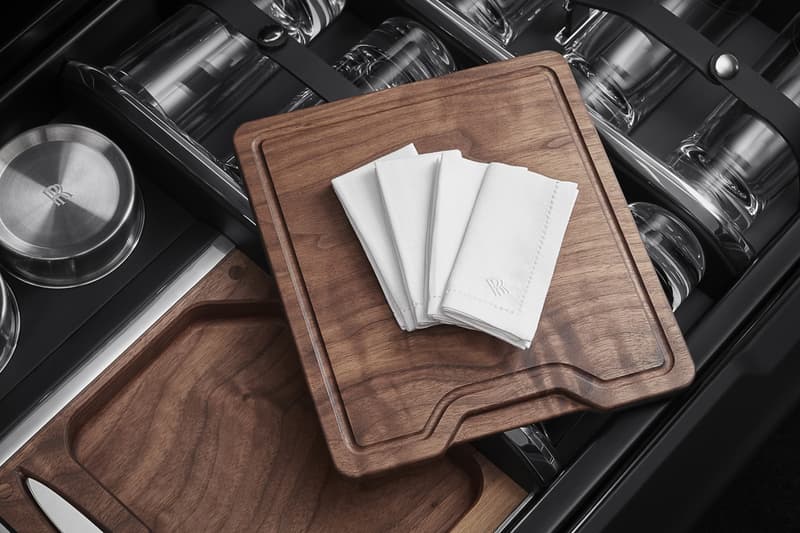 9 of 11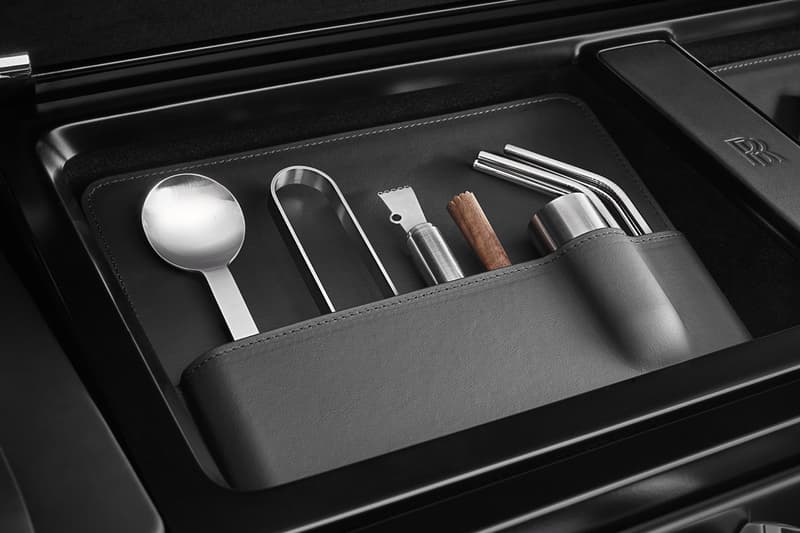 10 of 11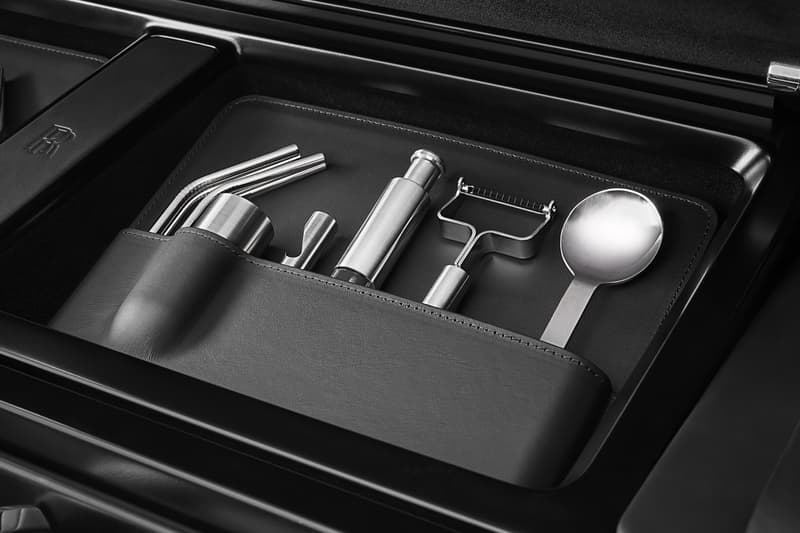 11 of 11
Rolls-Royce is the last word in bespoke luxury, and its all-new Recreation Module for the Cullinan proves exactly this. The new system follows on from its over-the-top "Pursuit Seat," bringing a bespoke and customizable storage solution for those who like to house the necessary gear for their favorite hobbies in the trunk of their Cullinan.
Fans of fly fishing, rock climbing, snowboarding, kiteboarding, base-jumping, photography, skiing, shooting, or for those who just want the most lavish picnic possible, will be able to spec their Cullinan accordingly. The Recreation Module comprises a motorized drawer cassette that fits inside the luggage compartment of the SUV, and at the touch of a button the drawers come forth presenting all your equipment, accessories and paraphernalia related to your chosen hobbies.
Popular options include the "Hosting Service," which packs Rolls-Royce-monogrammed highball glasses, cocktail kits, American walnut wooden chopping boards, a light snack service and much more, which is enough to cater for eight people. The "Viewing Suite" provides two chairs and a cocktail table to offer "the best seat in the house," while the "King of the Night" pack shows how the Recreation Module can be fitted with a DJI Mavic Mini drone, a 12.9-inch Apple iPad Pro and a 16-inch Apple MacBook Pro, Sennheiser PXC550 MkII noise-canceling headphones, Persol PO3225-S sunglasses and outerwear from Supreme, as showcased by Mark Riccioni's spec when he shot the Black Badge Cullinan.
Naturally, the Recreation Module can be fitted in all kinds of materials and finishes to either contrast or complement the design and build of your Cullinan. Take a look at some of the pre-set options above, and find out more on Rolls-Royce's website or at its dealerships worldwide.
In case you missed it, check out HYPEBEAST's deep-dive on the Mercedes-Maybach GLS 600 4MATIC.