Topps Debuts First NFT Baseball Card Collection
The sale of digital baseball collectibles begins April 20, 2021.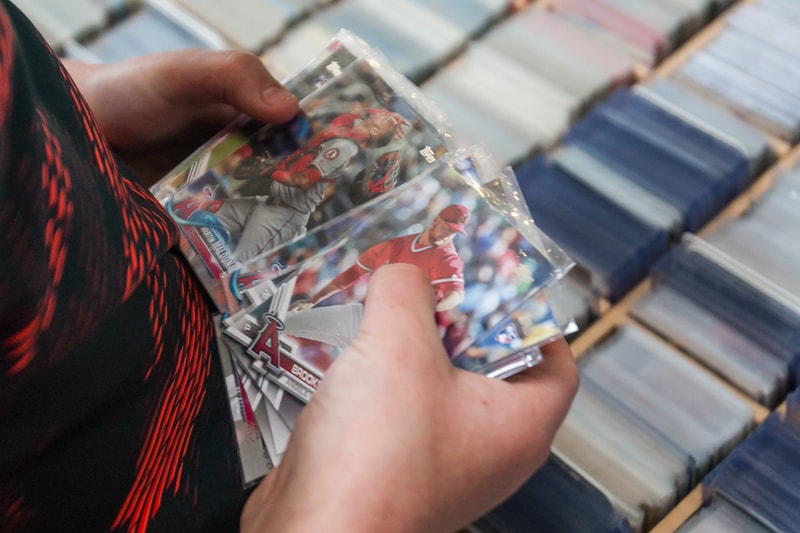 Topps is releasing its debut MLB NFT trading card collection. This marks the first time a Topps baseball card set will be live on blockchain.
The 2021 Topps Series 1 Baseball NFT builds on the company's legacy in digital trading cards since this release would be Topps' first annual flagship baseball card collection as an NFT. Each card's artwork will feature iconic throwback card templates, as well as anniversary sets, but are expected to be "digitally enhanced and creatively reimagined" with additional animated and themed backdrops.
The NFT release includes both standard and premium collectible packs, both available for purchase. Card rarities range from Common to Legendary, but die-hard fans might be interested in the Legendary Limited-Edition 1-of-1 Platinum Anniversary Cards.
This round of Topps' series is the first official MLB-licensed NFT cards and will be available on the Worldwide Asset Exchange (WAX) blockchain platform, the same one that Topps previously used for its Garbage Pail Kids collection. In celebration of the monumental release, the first 10,000 people who sign up to receive email alerts for Topps Series 1 are eligible to receive free exclusive Topps MLB Opening Day NFT Pack.
The sale for Topps Series 1 Baseball NFT cards begin on April 20, at 1 p.m. EST until it sells out on WAX.
BREAKING: Topps Debuts its First @MLB Baseball Card NFT Collection With Topps Series 1 Baseball Launch!

? Read more on Topps & @ToppsDigital's latest news: https://t.co/YeZZmlF4c1 pic.twitter.com/C9RmHsK9Qg

— Topps (@Topps) April 12, 2021
In other NFT news, Keyon Christ dropped an experimental AI-based music NFT titled Black Skin Machine.