'Ghostbusters' and General Mills Collide on New Marshmallow-Packed Cereal
Start your day with ectoplasmic marshmallows and fruit-flavored corn puffs.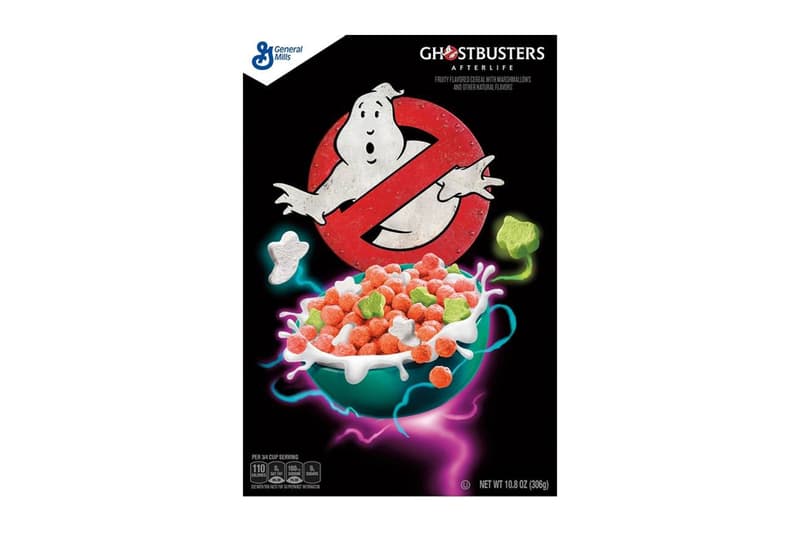 Ghostbusters fans: if you've ever wondered what that giant walking marshmallow in the movie (Stay Puft Marshmallow Man) would taste like, General Mills has your answer. The American consumer foods manufacturer has officially announced the imminent release of Ghostbusters-inspired cereal, packed full of big marshmallows.
The limited-edition cereal comes with a box that boldly features Ghostbusters logo front and center. Below the motif is an image of the cereal in a blue bowl: red fruit-flavored sweetened corn puffs, joined by a white ghost and "ectoplasm"-shaped marshmallows. Finishing off the cereal's package design, Ghostbusters: Afterlife-branding is placed on the top left corner of the box, while General Mills' logo appears on the right.
No exact release dates have been announced, but General Mills' Ghostbusters Cereal is slated to hit shelves in the next few days in family and mid-sized boxes for $4 USD and $2.50 USD, respectively.
In case you missed it, General Mills releases St. Patrick's Day Lucky Charms cereal that turns milk-green.