Phoebe Bridgers' Smashed Guitar from 'SNL' Performance Auctions for Over $100K USD
The proceeds from the destroyed Danelectro Dano '56 will be directed to GLAAD.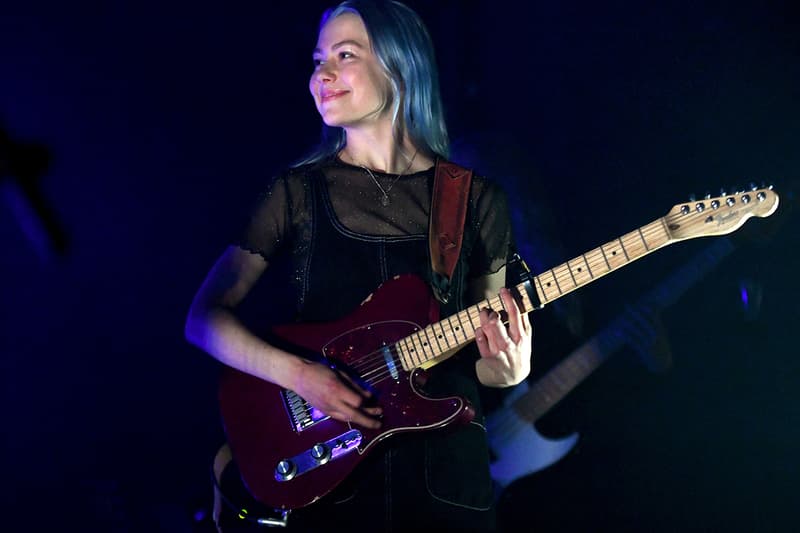 The guitar that Phoebe Bridgers famously smashed during her Saturday Night Live (SNL) performance has sold for $101,500 USD at the latest Gay & Lesbian Alliance Against Defamation (GLAAD) auction.
The auction was in support of the organization's recent Media Awards, which honored several branches of the media for their excellent representations of the LGTBQ community. "Phoebe Bridgers' unforgettable SNL guitar smash has now gone from a much-buzzed-about performance and morphed into an important moment of giving back to the LGBTQ community," Anthony Ramos, GLAAD's head of talent, said in a statement. "Phoebe is such a visible, out powerhouse in the music industry and we knew that the item was special, but we were so pleasantly surprised to see such a large amount of money raised that will go directly into our work to support and uplift LGBTQ people. Thank you, Phoebe!"
For those who missed it, the Punisher artist performed "Kyoto" and "I Know the End" during the February 6 SNL episode and she ended her set by destroying her Danelectro Dano '56 guitar on stage. The moment went viral and folks like David Crosby labelled her actions "pathetic" and "stupid," however Bridgers wasn't phased with the unnecessary comments, especially considering the fact that she was able to give back to the LGTBQ community.
In case you missed it, Kid Cudi honored the late Kurt Cobain by performing in a floral dress during his most recent SNL performance.