'Little Fighter 2' Creators Are Now Working On a Remake
Remastering the freeware PC fighting game.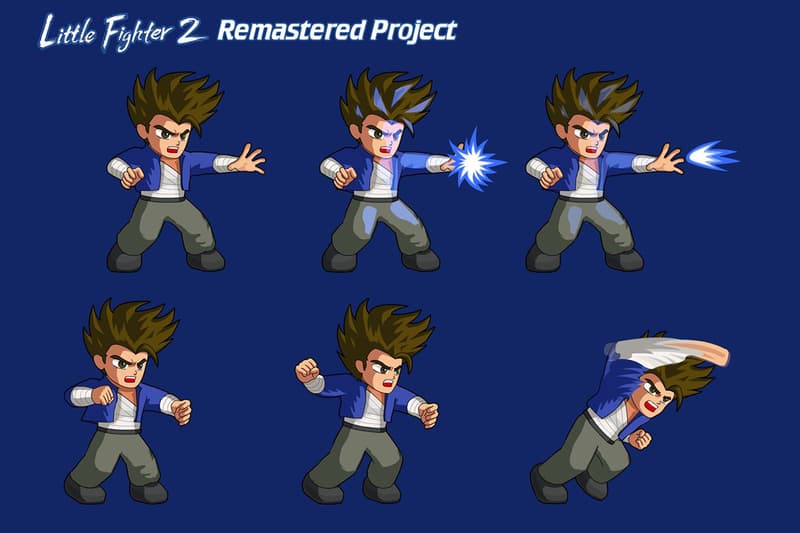 After more than 20 years, Little Fighter 2 creators Marti Wong and Starsky Wong have now revealed that they are working on a remake. Taking to Twitter, Marti Wong revealed that he is currently working on a Remastered Project for Little Fighter 2. Marti also shared some early drawings for the updated version of the beloved Hong Kong freeware PC fighting game for Windows.
The new concepts for main character Davis reveal the look of the Remastered Project which noticeably will take on a 3D leaning look. Aside from solid lines, clean shadows and improved lighting, the upcoming remake will also feature new attack animations based on the fast-paced attacks synonymous with Little Fighter 2.
Released back in 1999, Little Fighter 2 became a hit with its four-player online and offline gameplay, ultimately spawning a commercially-released sequel, Little Fighter Online. Though many die-hard fans still stuck with Little Fighter 2 with the 10th-anniversary release of version 2.0 of the game.
Check out the early drawings of Davis for the Little Fighter 2 Remastered Project above.
Working hard on the Little Fighter 2 remastered version. Redrawing the first character. pic.twitter.com/oQan0411eF

— Marti Wong (@MartiWong) April 4, 2021
In case you missed it, Netflix is now developing a live-action Gundam film.