Silk Sonic Earns First No. 1 With Debut Single "Leave the Door Open"
Individually marking Bruno Mars' eight and Anderson .Paak's first chart-topper.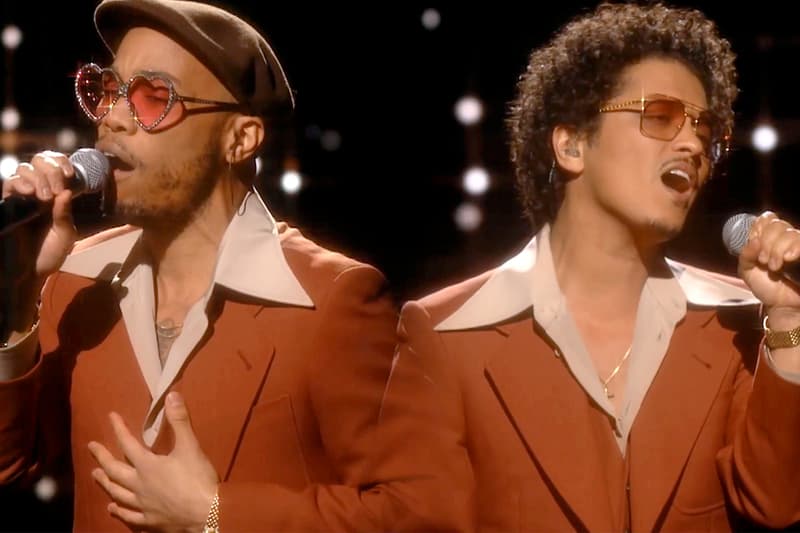 Silk Sonic, the side project of Anderson .Paak and Bruno Mars, is opening this week's Billboard Hot 100 at No. 1 with "Leave the Door Open."
The duo's debut single moved up to No. 1 from No. 3 and reached its peak after five weeks on the chart. "Leave the Door Open" garnered a total of 21.5 million U.S. streams (a 13 percent increase from the previous week) and sold 28,600 downloads and CDs combined (a 138 percent increase) in the week ending April 8.
This feat marks Mars' eight No. 1 entry on the Hot 100 and is his first since May 2017's "That's What I Like." His other leaders include "Uptown Funk!" with Mark Ronson in January 2015, "When I Was Your Man" in April 2013, "Locked Out of Heaven" in December 2012, "Grenade" in January 2011, "Just the Way You Are" in October 2010 and "Nothin' on You" with B.o.B in May 2010. Meanwhile, "Leave the Door Open" is .Paak's first chart-topping track and second Hot 100 entry following "Lock It Up" with Eminem in February 2020.
Elsewhere in music, Young Thug officially announced the release date of Slime Language 2.