Brazil's Newest Statue of Christ Will Surpass Rio de Janeiro's Iconic 'Christ the Redeemer'
The world's third tallest statue of Jesus.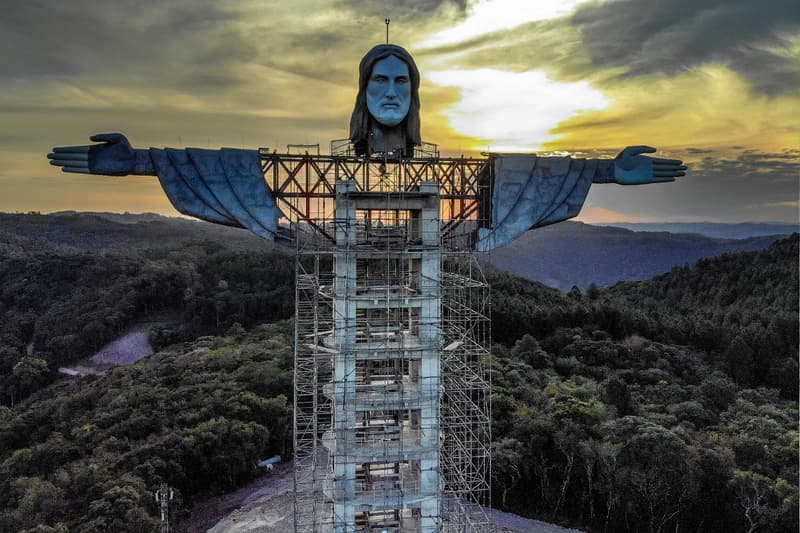 The Brazilian city of Encantado is looking to surpass Rio de Janeiro's Christ the Redeemer in terms of statue size with its upcoming Christ the Protector statue.
When complete the Christ the Protector statue will rank as the third-largest statue of Jesus at 43 meters with an arm span of 36 meters. To put that in perspective, the iconic Christ the Redeemer stands at 38 meters in height with an arm span of 28 meters.
Costing around $353,000 USD, the entire project was financed via donations, and once finished, will have a special viewing window at Christ's heart where visitors can take photos of the valley below.
'CHRIST THE PROTECTOR STATUE'

LOOK: View of a Christ statue being built in Encantado, Rio Grande do Sul state in Brazil, on April 9. | ?SILVIO AVILA / AFP pic.twitter.com/xBJ8UTPeL8

— Inquirer (@inquirerdotnet) April 12, 2021
For more news in Brazil, Brazil issues Apple a $2 million USD fine for excluding chargers for iPhone 12.