World's First Permanent Godzilla-Themed Ride Set to Debut in Japan
The Seibu-en amusement park will reopen on this May 2021.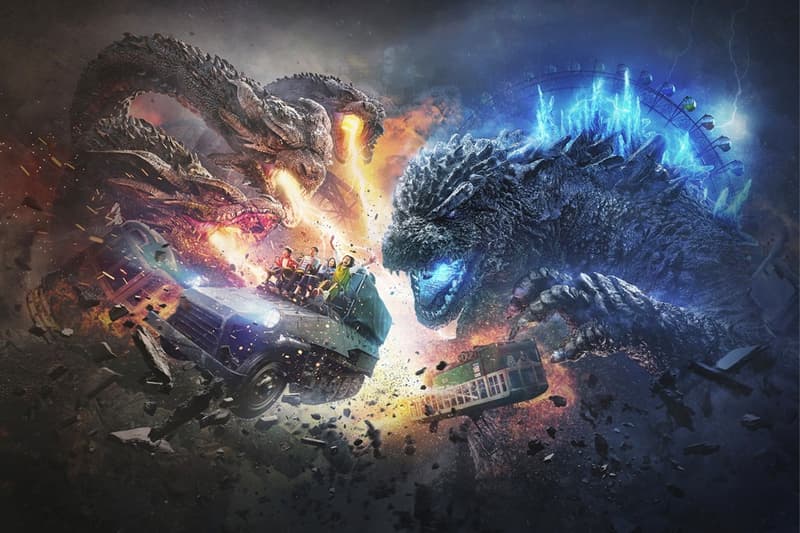 The world's first-ever permanent Godzilla-themed ride is set to make its debut at the newly renovated Seibu-en Amusement Park in Tokorozawa, Saitama in Japan next month.
The ride is officially called Godzilla the Ride: Great Kaiju Decisive Dominance Battle. The newest attraction of the park is at the end of the large-scale replica Japanese Showa-era shopping street. The street is easily accessible from the entrance and leads to an old retro-style theater building where the Godzilla theme park ride lies.
Currently to much detail has been revealed regarding the design of the ride. However, it is expected to be a seated, in-the-dark, indoor rider. Riders will supposedly be taken through a thrilling journey as they are thrown into the middle of the fight between Godzilla and its nemesis, the three-headed behemoth, King Ghidorah. The park promises that the ride will "sweep you up in a whirlpool of transcendental excitement…never stops to give you a chance to catch your breath." On its official website, the theme park appears to be confident that the ride itself "will change the way you look at humanity, and Godzilla.
Seibu-en Amusement Park opens May 19.
In case you missed it, this Netflix show basically teaches subscribers how not to watch Netflix.