Jeff Bezo's Blue Origin Rocket Is One Step Closer To Flying Humans to Space
The company has successfully launched its suborbital New Shepard rocket for the 15th time.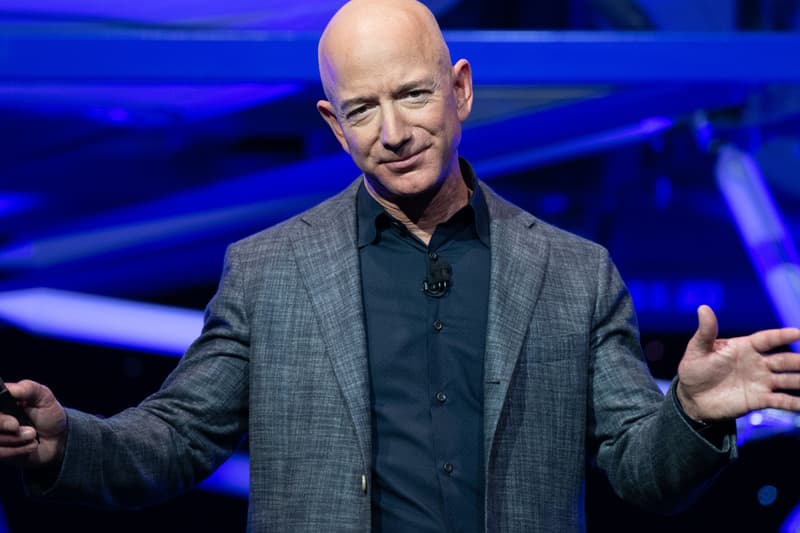 Jeff Bezos is inching closer to keeping his promise of private space travel. Blue Origin, owned by the Amazon founder, recently executed its 15th "astronaut rehearsal" of its New Shepard rocket. This marks the second time this year that the rocket has launched and landed successfully.
Blue Origin is hoping to one day carry out private missions for passengers. The demonstration took place onsite at Blue Origin's West Texas location. The company revealed to The Washington Post, "As part of today's rehearsals, our stand-in astronauts went through the exact same movements as future customers will experience on launch day." The company live-streamed the event, showing the "stand-in astronauts" embark on the journey, buckling themselves in the harnesses and briefly closing the hatching prior to exiting the quarters. Instead of actual humans, Blue Origin opted to send up a test dummy named Mannequin Skywalker.
Upon its launch, New Shepard shot 60 miles into the air toward the Karman line. Boosters separated from the crew capsule as expected, leading to a smooth, soft vertical landing back to Earth. The practice run is the 15th test flight since 2015. New Shepard is designed six passengers. It is rumored that each ticket for the space tourism flights will cost upwards of $200,000 USD.
Check out the launch below.
The 15th successful launch of #NewShepard and the second of this booster and capsule. pic.twitter.com/BiTYJNPaxE

— Blue Origin (@blueorigin) April 14, 2021
Here's the full replay of today's NS-15 mission including astronauts rehearsing capsule ingress and egress in preparation for flying customers onboard #NewShepard soon. Congratulations Team Blue on another successful flight! https://t.co/9mENzUomxd

— Blue Origin (@blueorigin) April 14, 2021
A beautiful landing back in the West Texas desert today. pic.twitter.com/ii3LJriSFc

— Blue Origin (@blueorigin) April 14, 2021
In case you missed it, Instagram is testing a new feature that allows users to choose if they want to see likes.