BROCKHAMPTON Delivers Sixth Studio Album 'ROADRUNNER: NEW LIGHT, NEW MACHINE'
The 'GINGER' followup is the group's most self-assured record yet.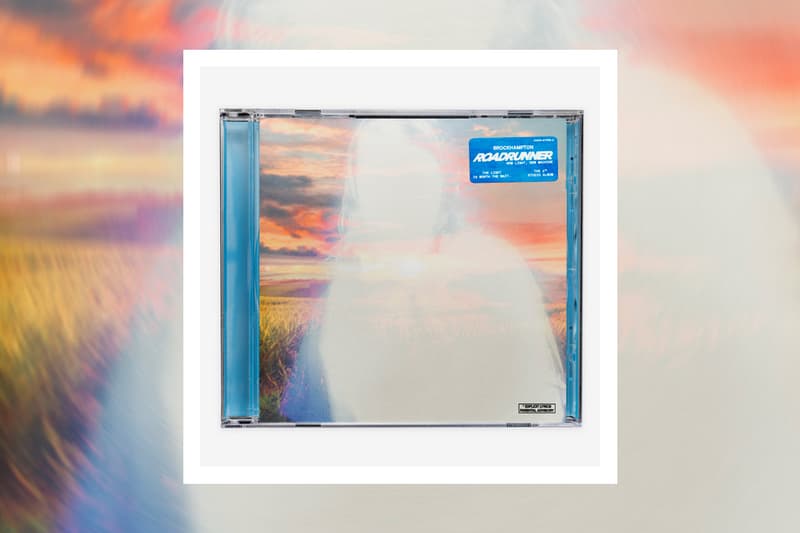 BROCKHAMPTON has officially released their sixth studio album, ROADRUNNER: NEW LIGHT, NEW MACHINE.
Clocking in at approximately 45 minutes, the 13-track project features guest appearances from Danny Brown on "BUZZCUT," JPEGMAFIA on "CHAIN ON," A$AP Ferg and A$AP Rocky on "BANKROLL," SoGone SoFlexy on "WINDOWS," Charlie Wilson on "I'LL TAKE YOU ON" and Baird on "OLD NEWS." The record follows the mainstream success of precedessor GINGER and sees the group in a NEW LIGHT as they, much like everybody else in the world, dealt with the new normal brought upon by the pandemic.
The boys found themselves physically further apart since leaving the home they all first shared in Los Angeles in 2016, but the distance only served as a testament to how strong their bond was as both colleagues and brothers. ROADRUNNER narrates the highs and lows of the former self-identified boyband as they grappled with the weight of isolation, identity and unexpected personal loss, almost reassambling in order to find "the light" — the group opened themselves up to a wider range of collaborators this time around, and even had member Jabari Manwa, who regularly acts as an in-house producer, step out of his comfort zone and enter the realm as a vocalist and performer. The boys step out refreshed and more self-assured than ever, and if it's true that ROADRUNNER and its followup album are the last two projects BROCKHAMPTON will ever release, they're sure to end things on a high note.
Stream BROCKHAMPTON's ROADRUNNER: NEW LIGHT, NEW MACHINE on Spotify and Apple Music.
In other music news, Freddie Gibbs revealed a stacked list of producers for his next album.